---



REQUESTING FLYBY: Even In A Year Of Patchy Creative, I'm A WWE Loyalist...And There's Nothing Wrong With That


By Maverick
Oct 13, 2016 - 2:43:27 PM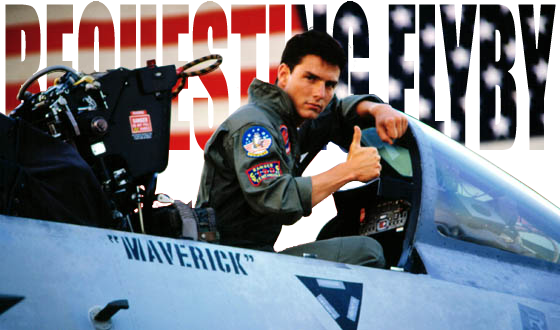 Even In A Year Of Patchy Creative, I'm A WWE Loyalist...And There's Nothing Wrong With That




I have to admit that 2016 has been a disappointing year for WWE in my eyes. The television product has bottomed out into easily skippable segments which are only needed for the pay-per-view hype package which makes each feud appear more interesting than it really was. The brand extension, which was supposedly meant to fix this, has only done so at the top of the card; the midcard seems as directionless and insultingly effort free as it ever has. On pay-per-view, there have been some excellent matches, but too often they have been surrounded by paint-by-numbers efforts and a lack of consistent in Universe storytelling. Faced with these difficult facts, you might wonder why WWE deserve my loyalty. The truth is simple; they earned that loyalty over 26 years of random. And when the creative gets patchy, my strategy is simple. Go pay-per-view only until the TV picks up again, and watch some glory days stuff on the Network to remind myself why I love this wrestling lark in the first place.

The year actually began in exciting and dynamic fashion, with Roman Reigns and the "One Against All" storyline. As a nod to classic Attitude Era writing surrounding Stone Cold Steve Austin, I loved it. Reigns facing down Vince McMahon and goading him into giving him a title shot was one of the best one night stories in a long time, and that led to the Rumble where the gold was on the line, recalling the 1992 instant classic won by Ric Flair. Even if Reigns was poorly and bizarrely handled in the actual match (that locker room break and return was one of the more puzzling creative moves I can remember) the Rumble was the best in a long while, and felt genuinely important for the first time in an age. The finish, with Triple H returning and battling with Dean Ambrose at the finish, sent the crowd into paroxysms of excitement. Coming off a fantastic last man standing match with Kevin Owens, Dean went on a massive hot streak, crowbarring himself into title contention with Reigns and Lesnar at Fast Lane and wrestling a match of the year contender at Roadblock against The Game.

2016 officially went off the rails for me at Wrestlemania, a bloated near seven hour affair which seemed to wilfully bask in its own hubris. Styles and Jericho wrestled an extremely engaging bout near the beginning of the evening, and the women put on one hell of a show, but that was all there was to write home about. I've never been one for comparing NXT and the main roster, as long time followers of my work will attest, but the brilliance and zest of American Alpha and The Revival at Takeover: Dallas actually did blow everybody else out of the water (yes, even Zayn and Nakamura). The insertion of AJ Styles into the title picture following Wrestlemania led to a pair of excellent matches with Roman Reigns which seemed to finally shut people up regarding Reigns' ability inside the squared circle, whilst the return of Seth Rollins shortly afterwards was a shot in the arm for the company that it badly needed. Meanwhile, KO and Sami Zayn were busy settling their differences once and for all. The problem was the directionless nature of everything outside of the top two or three matches on each card. With the announcement of the Draft 2.0, WWE seemed to give up on its own television for three months, which was bizarre and depressing in equal measure.

The draft itself was well presented, and an intriguing dynamic developed between the pair of GMs and Commissioners. However, with the selections there were far too many logic holes for comfort. Keeping Raw at three hours and stacking it with high profile grapplers (including three of the top four women, two of the three Shield guys, KO AND Zayn, Rusev and Jericho) formed far too stark a contrast to Smackdown, which was gifted an increasingly part time Cena and Orton (despite Bryan's insistence that he wanted to make the blue brand the land of opportunity), Styles, Ambrose, Miz, Ziggler and basically nothing else. That the vastly inexperienced women's division over there has exceeded expectations and the tag division has been livened up by an Usos heel turn does little to change my mind on my assertion that Smackdown was badly short changed in the draft. Truthfully, I've found the increasingly heated debates over whether Raw or Smackdown is "winning" the brand split bizarre. I suppose wrestling fans just like to argue. To me, both brands have the exact same problem: below the main and semi main, there is nothing going on whatsoever. The upper echelon of both shows has been well worth checking out. Do you know what that tells me? It tells me that a single roster, properly booked, would be far more effective. Now, it may be that when Nakamura, Itami, Roode and Aries arrive up top that the brand split is a more valid project, but even so, the competition between members of a stacked roster would be far more compelling than the split.

The single brand pay-per-views thus far bear this out: all three of them were two match shows. Admittedly, that's six really good matches, but what about the rest? It's filler, frankly, and although I appreciate that there was a lot of filler in middle portion of the Attitude Era and in the first draft split, I would hasten to point out that both of those time periods featured hot crowds and creative booking that made most things seem better than they really were. It will be interesting to see how Survivor Series and the Royal Rumble work this year with both brands present. It could be that both pay-per-views get a boost from the kayfabe rivalry between the brands. Again, this just makes me think they should never have split the rosters in the first place. I'd also say that we are exposed to so many high profile TV matches that it's sometimes hard for pay-per-view matches to feel like an event. I've noticed since I stopped watching the TVs that I enjoy wrestling a lot more, because it feels like a treat again, and not an obligation. I've dived into the history of the Royal Rumble as part of research for an audio series on the Right Side Of The Pond (coming soon!) and the post Wrestlemania X7 landscape for a forthcoming column series on here (long awaited...watch this space). That's the beauty of the WWE Network. You can dip into your wrestling happy place whenever you like.

From reading this column, I'm sure you'll realise that I've had a hard time with some of WWE's creative decisions this year. But I'm not a whiner. I'm not going to bitch and moan. Instead, I choose to accentuate the positives where I can, take a break from regular TVs, go PPV only, and watch some older stuff with the time I save. WWE earnt my love and admiration over the past 26 years. I don't need to find another promotion, because I don't need one. WWE creative will pick up soon enough. Until it does, I'll still be following, just in a slightly more casual way. It's natural, and healthy, to take a break sometimes. And it doesn't need to be accompanied by histrionics and rage. After all, watching wrestling is at the end of the day, a hobby.

I'm a WWE Loyalist. In times of feast and times of famine. And there's nothing wrong with that.

This is Maverick, requesting flyby.