---



REQUESTING FLYBY: The Definitive Roman Reigns Column (Finale) PLUS! Wellness Violation Analysis


By Maverick
Jun 25, 2016 - 2:05:19 PM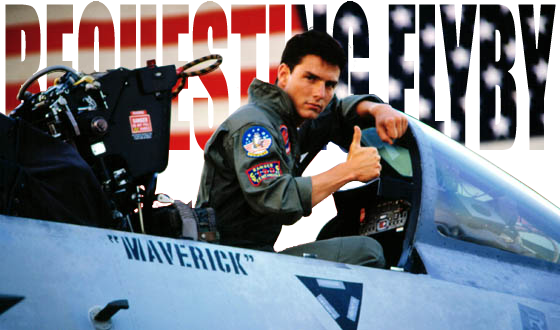 The Definitive Roman Reigns Column (Finale) PLUS Wellness Violation Analysis



Last time out, Roman Reigns had finally experienced the big Wrestlemania win that he had been groomed for during the previous three years, but had done so amidst huge fan hostility at a Show of Shows that was almost universally panned as too long, filled with hubris, and without a single classic match. The main event between Reigns and Triple H was a slow paced cerebral duel, when the feud leading up to it had promised a FIGHT. It was disastrous producing which made the ascension of the former Shield man bittersweet at best, and sour at worst. As he held up the title and the fireworks filled the sky above Jerry World, there were only questions, with no answers in sight. The Reigns experiment would continue to be fascinating and frustrating in equal measure.

April 2016- On the post-Wrestlemania Raw, Roman Reigns makes subtle changes to his presentation and character which seem promising. He finally ceases for good entering through the crowd as he did in the days of The Shield (this clutching to the things that got him over in 2013 had always smacked rather too much of desperation) and he seems to embrace rather than be thrown by the reaction. His lines on that night "I'm not a good guy, I'm not a bad guy, I'm THE guy" hints at a tweener vibe which promises to suit him far more than the whitebread babyface WWE had tried to mould him into through 2014 and 15. Sadly, this being WWE, they went back to the well with it again and again until fans were ridiculing it, or fed up with it, or both. His first opponent in this latest title run is AJ Styles, which some might have thought a curious choice given that Styles would undoubtedly get the cheers in that match up. Still, the two men had a hugely impressive match, once again showing that Roman delivers the goods where it matters: in the squared circle.

May 2016- The Reigns/Styles feud steps up in intensity, with The Club and The Usos being drawn into the conflict, leading to some excellent six man tags. At Extreme Rules, the two men have another critically acclaimed war, with the whole arena being used, and every conceivable weapon and spot employed. At the end it of all, Reigns once again had the victory, but his pleasure was short lived as Seth Rollins made a dramatic reappearance to lay claim to the title he had, after all, never lost.

June 2016- This feud, which had been delayed twice before, once for a Reigns injury and once for a Rollins injury, once again showed the value of having the three Shield guys in prominent spots, as their interactions were the only thing that made June 2016 even vaguely interesting. At Money In The Bank, a vintage main event- it could honestly have been Shawn and Razor out there- whet the appetite for what might be coming next in future matches between the pair. The chemistry, storytelling and psychology was, in short, simply stunning. At the end of the contest, where Rollins scored about as clean of a win as anyone has on Reigns in the past two years, Dean Ambrose dramatically cashed in the Money In The Bank briefcase he had only just won that evening. It seemed after Raw that The Shield triple threat we had all been waiting for was in the offing, but then, on Tuesday, the news broke that Roman had been suspended for 30 days for his first violation of WWE's Wellness Policy…

Reigns' progress from the enforcer of The Shield, to potential singles megastar, to bete noir of the Internet Wrestling Community has been a journey unlike any other I can remember. This is different to anything Dwayne Johnson experienced back in 96/97. This is a man who won popularity, lost it completely, clawed it back, lost it again, clawed it back, lost it, and was in the process of PERHAPS clawing it back again when the news hit of his suspension.

Now, the questions have been swirling around since Tuesday so let's look at them one at a time. I guess the first one is whether WWE did know prior to Money In The Bank. It would seem that the five week build to Battleground enabled them to take the title off The Big Dog and then suspend him after setting up the triple threat match so that he can return in time to wrestle at the pay-per-view. It remains to be seen how they'll deal with his absence on TV, but if anyone can deal with a three man feud with one man absent, it's Rollins and Ambrose, who have the most storied rivalry of the past five years in their favour.

The next question is, what did he take? Marijuana is not on the suspension list, incurring a mere fine, but it could have been Evan Bourne's old friend Spice. Alternatively, Reigns' massive physique could've been enhanced by anabolic steroids or HGH, though you'd think that a former college athlete like him would be too aware of what he puts into his body and of testing procedures, to fall into that trap. Having said that, even Olympic athletes can be caught out by vitamin and nutritional supplements which obscurely contain a banned substance, so perhaps this isn't so surprising.

The promising thing for Reigns is that he has owned up to his error publicly, which is exactly what WWE corporate requires in these cases. The lamentable Adam Rose episode where he continued to deny any wrongdoing even while getting out of his mind and committing a domestic violence incident, was not a good look at all. Interestingly, Reigns is by far the biggest star in the most high profile position to be caught up in The Wellness Policy since its institution in the aftermath of the Benoit tragedy (Randy Orton was in and out of the doghouse anyway during his couple of strikes). The question now is, will he be punished? The annals of wrestling history are filled with cases of pushes being rescinded due to malefactions on WWE Superstars' part, but then again, the suspension itself is the punishment in this case. Do I think he will get the treatment Triple H got after the curtain call in 1996? My instinct is no. WWE may think twice about putting the title around his waist for a while, but I think they've put too much into his progress to give up now.

Rumour stated that Roman was due to be the face of one of the two brands to be established in a few weeks time, and I do wonder if that will be the case now. If Cena is a lock for the leader of one or other of them, we could potentially see Ambrose or a turned-face-again AJ Styles being inserted as the other instead of Reigns. Like Rusev after he revealed his real life engagement to Lana during a feud against her and Dolph Ziggler, Reigns may find that he has to work hard to regain management's trust. But would that be such a bad thing? Fans have reacted adversely to him in part because he was seen as the golden child. If he has to graft on the Smackdown midcard for a bit, that might help his perception by that group of consumers. Alternatively, WWE could use the drug test failure to finally pull the trigger on a mega heel turn that would allow him a second chance at being the brooding bad guy, a role that would suit him far better. As my colleague Mazza noted on The Right Side of the Pond this week, WWE need to realise that he's not John Cena...he's Dave Batista.

Whichever way it goes, it'll be fascinating to follow the man's career again once these thirty days are up. Whatever happens, I am proud to be a fan of Roman Reigns, and wish him the very best.

This is Maverick, requesting flyby.