---



The Music of Wrestlemania- Chapter 5 (2010-Present)


By JCool
Mar 31, 2017 - 11:37:00 AM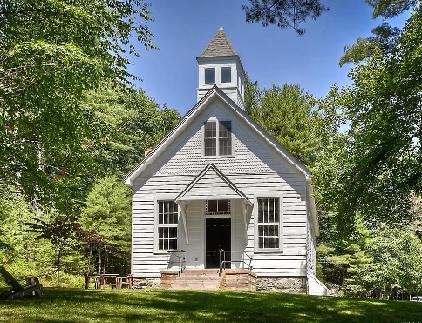 THE SCHOOLHOUSE



Welcome to Chapter 5 of the Music of Wrestlemania series, hosted here in the Schoolhouse. For those who may have missed the first 4 chapters, check out the table of contents below for the link. There you'll find the full introduction, which explains why we're talking about Wrestlemania theme songs.

General Introduction
Part 1- Wrestlemania XXVI-29
Part 2- Wrestlemania XXX-33 (Now Available!)


This fifth chapter denotes a significant shift in the history of Wrestlemania, on many levels. By now, the grandeur of Wrestlemania had once again grown to annually fill football stadiums. Media coverage grew to new heights and WWE was now promoting a Wrestlemania week in each location, holding community outreach events, plenty of local promotion, and making themselves more available to fans than ever through their Axxess fan festival. Celebrity appearances played a prominent role in enhancing the entertainment value of the event, in ways such as performance interludes, front row seats and interacting with the wrestlers on the card. In many cases, these celebrities were past WWE superstars, which is telling of the impact of those personas in creating Wrestlemania history.

Wrestlemania has truly become a celebration of the WWE's legacy and influence on the sports-entertainment industry and popular culture. To reflect that, the musical themes became much more light-hearted and party-oriented. The songs invited fans to have a good time, to celebrate, and to recognize that, for wrestling fans, Wrestlemania is like coming home.

For new readers, or to remind continuing ones, here are some of the questions that guide the discussion for each 'Mania theme:

Does the music accurately reflect the stories and matches of each individual 'Mania?
Does the music support the grandeur and size of this massively successful sports-entertainment celebration?
What kind of mood and theme is suggested by a Wrestlemania theme?

Ladies and gentlemen, this is the music of Wrestlemania.

Table Of Contents

The musical themes in the history of Wrestlemania fit into 5 distinct eras. Each era features discussion on each theme in that era and how it reflected the time period, the card, and where applicable, a more specific explanation of the theme's connection to wrestlers on the card or the geographical location of that year's Wrestlemania. The chart below divides the music of Wrestlemania into 5 distinct eras.



Wrestlemania XXVI-33: Where Pop and Rap Collide




XXVI: Kevin Rudolf ft. Birdman, Jay Sean and Lil Wayne- "I Made It"
Click here to listen.

We haven't had a hip hop-oriented theme example since Wrestlemania 2000 but with Wrestlemania's first visit to the southwest and Phoenix, Arizona, Kevin Rudolf's "I Made It" returns rap to the limelight. Maybe it's the idea that a city like Phoenix, a fair-weather, warm and sunny city overall, would be better suited to a change in music and a change in atmosphere. The establishment of a fan fest and party atmosphere to the days preceding Wrestlemania had been growing for years and, certainly, this kind of song lends itself well to creating a vibrant, light-hearted, fun theme. The song features three different rappers, each with a slightly different flow, and a repetitive, auto-tune influenced vocal from Rudolf, ensuring we all know that "[he] made it. Yes [he] did. Yes [he] did". The sentiments of the lyrical theme focus on a man who was worked hard to reach the top, to reach a place of fame and fortune, but the results of the Wrestlemania card don't really reflect the same. Most of the winners were well-established stars or even legends of the sport. The only one that I can offer as a possible connection to "making it" that evening is Jack Swagger, who won the MITB ladder match, earning a world championship opportunity of his choosing.

Musically, the song works in demonstrating a change in the times, more accurately reflecting the popular songs on the charts at that time, but the match outcomes and feuds didn't necessarily follow. In this instance, the music was ahead of the booking, but it wouldn't take long for WWE to catch up.

Secondary themes for the event were Audioslave-"Be Yourself" and AC/DC- "Thunderstruck".

XXVII: Tinie Tempah ft. Eric Turner- "Written In The Stars"
Click here to listen.

Written In The Stars may be the best example of the modern era hip hop/pop themes. The hook is immediately established with the Eric Turner chorus, with words that seriously connect well to the scale and importance of Wrestlemania and thankfully do not limit connections to superstars or legends. Wrestlemania is THE event of the year where wrestlers bring their "A" game to make a name for themselves, to ensure that their legacy, be it one match or many years of matches, will be remembered. The idea of this legacy being written in the stars as their message to future generations is a striking visual.
Putting the play on words aside for the use of "stars", we get this image of their message being a bright one and one that stands out as uniquely his or her own against the night sky.

For wrestlers like Edge, Undertaker, and The Miz, WMXXVII was a very important night for each of their personal histories and for the event at large. It was Edge's final match before he was forced to retire due to injury, but fortunately, it leaves a lasting image of him as world champion. His final match was a victory, after which he could hold the gold up high---written in the stars. For The Miz, time will tell if he will ever ascend to the heights of that night in April again, but, for now, WMXXVII was his greatest night. He walked in as WWE Champion, defeated John Cena in the main event, and left as WWE Champion. There's a shortlist of wrestlers who can lay claim to retaining the championship at Wrestlemania, and a shortlist who can lay claim to defeating John Cena at Wrestlemania. Again, his legacy was written in the stars that night and he was "on his way" to stardom.

The part of the chorus that connects best to Undertaker is "seasons come and go, but I will never change". The Undertaker's legend and his Wrestlemania streak are an enduring and legendary component to the history of the WWE. The fact that his character is a living deadman, who has died and risen countless times, only furthers our acceptance of this man, this wrestler being beyond time itself. At this point, in 2011, the seasons and the years didn't seem to affect him; he continued to find a way to win. On this night, he would look quite fatigued and injured in the effort but his story and its outcome would remain the same---the streak now at 19-0. "Written In The Stars" was one of the most lyrically effective themes in Wrestlemania history, and was, musically, very accessible to the audience. That doesn't mean I particularly like it, but I certainly appreciate it.

A secondary theme was Shinedown- "Diamond Eyes (Boom-Lay Boom-Lay Boom)".


XXVIII: Machine Gun Kelly ft. Ester Dean- "Invincible"
Click here to listen.

Certainly some fine connections in this one, surprisingly not from the chorus, but from the rap parts by MGK. "I'm taking this to the top and when I leave the whole world drops" is a fascinating line when you link it to The Rock vs. John Cena in the main event match. When Rock left WWE in 2003, he was the main event and, in a way, the whole world did drop after he left. WWE was not the same after he left, and although others rose in the ranks and tried to take his place, only one man got anywhere close...John Cena. For these two to confront one another and decide to fight, they would have to be very confident in their ability to be invincible and the other's lack of invincibility. Cena put forward that Rock no longer had what it took and would not be able to keep up with Cena, who had been leading the way for years at that point. Rocky would put forward that Cena still was not at the same level as him and that he would be taught a few things about what it took to be "The Great One". Both of these men have an irreplaceable presence when they are absent from WWE television. Maybe that's why both men continue to be involved, in some way, in Wrestlemania each year.

The swagger of this tune is an important characteristic of a non hard rock Wrestlemania theme, and it's fitting for an event from Miami to have a theme with a hip hop/club pop feel. Miami has a reputation for being a bit of a party city, so this theme is right at home with that prevalent idea. The rap is a little more aggressive and a little quicker moving than any of the previous raps, owing more to Durst and Bizkit than Tempah or Wayne. The female-led vocal chorus softens the song though and the very familiar pop chord progression strengthens the song's familiarity to listeners. WWE's choice to use chart-topping tunes again reflects its connection to celebrity in their successful attempt to make Wrestlemania the important celebration that it is.

Secondary themes for the event were Flo Rida ft. Sia-"Wild Ones" and Flo Rida- "Good Feeling".


NY/NJ (29): Diddy Dirty Money ft. Skylar Grey- "Coming Home"
Click here to listen.

Picked to signify WWE's return to its home turf, Wrestlemania returned to the New York & New Jersey area, specifically MetLife Stadium. It was the first time the WWE would set up shop there for 'Mania but their fifth time in the area. For this reason alone, the theme song worked perfectly. The triumphant mood, spurred on by the string arrangement and simple drum beat, was refreshing and somewhat of a hint back to the instrumental themes of the 80s and 90s. Like the year before, a female-led vocal chorus starts off the song, sweet and smooth to the ears. Diddy's flow, being so familiar to most of the audience at this point, commands attention and while his rap isn't very wrestling-related, it's intriguing enough to hold the listener and build the dynamics until the next chorus.

This theme is actually one of my favourites and, in some regards, the idea of coming home is much more representative of the card than I previously realized. Coming home means a return to a place of refuge and comfort and, funny or not, the card for WMXXIX is a very comfortable one. We continue the trend of 3 main event matches, most of which feature part-time WWE legends (Rock, Lesnar, HHH, Taker). We return to the formula of the biggest star chasing the WWE Championship and winning it at the biggest show of the year (Cena defeating Rock), Undertaker continues his streak by defeating Punk in the match of the night (21-0) and, for Lesnar, it was even more of a coming home experience since it was his first 'Mania since 2004 when he wrestled Goldberg at MSG.

A secondary theme for the event was Young Guns- "Bones".


*BRRRRRING*

The discussion period is about to begin. Share your thoughts on part 1 of the fifth chapter of Wrestlemania music.

How do you feel about the shift in genre from mostly rock to mostly rap/pop theme songs? Does it better suit how WWE promotes itself today?

Many of this chapter's themes have a similar sound and lyrical content. Which theme of the 4 presented so far is your favourite?

In the 2010's, Wrestlemania has continued to grow and expand into a massive promotional and entertainment giant for the WWE. The music seems to reflect that direction and they have allowed for multiple theme songs, at each event, to help interest fans into participating in the 'Mania experience in some way. Part 2, on Friday, will include my concluding comments on where I see Wrestlemania theme music going in the next 5 years.

Peace!


---
Part 2- Wrestlemania XXX-33


XXX: Kid Rock- "Celebrate"
Click here to listen.

The exception to the rule of pop/rap themes, "Celebrate" by Kid Rock is very much an aberration in this new era of Wrestlemania theme song selection. The song presents a similar mood and lyrical theme to Wrestlemania 25- AC/DC's Shoot To Thrill—a rock song about having a good time with someone. If Kid Rock is writing from his own perspective, then it's the stereotypical story of a guy wanting to "party" with this girl…intimately…all night long. How that translates to the event at large? Well, the specific type of celebrating needs to be ignored so the focus can be on 2 key lyrics.

The chorus' call to celebrate definitely fits the atmosphere of Wrestlemania, especially such an important historical milestone as its 30th edition. It also connects to the reputation of New Orleans as a party city, famous for its Mardi Gras celebrations and the daily entertainment that can be found around Bourbon Street. The second key lyric refers to crawfish pie, a Cajun recipe that would be very familiar to the cuisine of New Orleans. Maybe WWE picked it solely for that reason. They seem to be choosing, more often, to work with artists with which they have a prior relationship. Kid Rock performed at Wrestlemania 25, the 10th Tribute to the Troops and WWE had used original songs and covers of his in the past. I think the combination of a celebratory chorus and a reference to Cajun cuisine by an artist that WWE likes to work with gave "Celebrate" enough "yeses" to be chosen.

There was much to celebrate on this night, as Daniel Bryan overcame the Authority to defeat Triple H, Randy Orton and Batista to become WWE World Heavyweight Champion. It was truly his night, even if a certain streak also met its mortal end. The song fits the mood of the fans in attendance, and around the world, watching Bryan hoist those titles high as purple and yellow confetti fell from the rafters. But it's not Kid Rock's song that will leave a musical legacy in highlight packages for Wrestlemania XXX. It will likely be Bryan's theme music and the "YES!" chants that rung out long into the early morning hours in downtown New Orleans.

Secondary themes for the event were Eminem- "Legacy" and Mark Collie- "In Time".


Santa Clara (31): David Guetta ft. Skylar Grey- "Rise"
Click here to listen.

With a title like "Rise", it's an exciting prospect to think that this song may well reflect the rise of a new generation of WWE superstars. Stars like Seth Rollins, Roman Reigns, Paige, Bray Wyatt and Rusev were all wrestling in their first high-profile 'Mania matches. Their ascent in stardom had truly begun and perhaps the new era would belong to them.
Wrestlemania 31's theme song follows a similar template to many of this era with a female voice singing the chorus (and verses), but there's no rap this time. Mood and tempo-wise, this song feels important, with a wide range of synthesized sounds producing a heavy atmosphere of emotion, suspense and danger. We get normal verses with an ABAB rhyme scheme that dare an unspecific opponent to try and take "us" down.

Given that the Authority storyline was still intact, I'd argue that the song actually reflects a renewed effort from the Authority and the superstars and legends of years past to continue dominating all challengers. Rusev and Wyatt lost their matches to reigning stars (Cena and Undertaker). Although Reigns lost to a Money In The Bank briefcase cash-in from his former Shield stablemate, Rollins had affiliated himself with the Authority in order to get there. He had risen, but not on his terms, with the help of the established leaders Triple H and Stephanie McMahon.

Give a listen to this song from the perspective of the old guard trying to maintain power after last year's debacle with Daniel Bryan. "We will rise" takes on a whole new meaning and those fans who label themselves as "smarks", tired of new stars not getting proper pushes, may well find this song means more than it once did.

A secondary theme for the event was Kid Ink- "Money and the Power".


Dallas (32): Flo Rida- "My House"
Click here to listen.

In what has been not so affectionately dubbed the "PG Era", WWE's musical choices have often been selected from what is currently considered chart-topping pop music. The songs are catchy, both in hook and chorus, and the lyrics almost always focus on partying or celebrating of some kind. Given that criteria, I'd suggest "My House" is the perfect example of what WWE is looking for in a theme song. Musically, it is fantastic, using a low-end piano riff and a chorus of snaps to catch the listener's attention. The vocal melody of the chorus even weaves around that riff so that it remains a focal point throughout the song. Really quite clever.

Lyrically, the song is quite similar to "Celebrate" by Kid Rock and this is where I have mixed feelings about the use of songs like these in the so-called "PG Era". Now, this is a clean song, in that there are no curse words and no explicit references to more mature topics. Make no mistake about it, though, this is a song about sex, infatuation, one-night stands and just how great this guy's house is for partying and the like. Is WWE subliminally promoting that kind of lifestyle or are they choosing to ignore the specifics of the verses, and focus on the power of the chorus? Probably the latter.

I love the chorus. Since last year's Wrestlemania 32 promotional campaign, I've hummed that tune and sang along a number of times. It was a perfect fit for WWE's quest to break their own attendance record in one of the biggest, breath-taking stadiums in North America.

On April 3rd, 2016, AT&T Stadium in Arlington, Texas truly belonged to WWE; it was THEIR house. Wrestlemania is home for so many WWE superstars. It's a return home for the wrestlers and builders who are inducted to the Hall of Fame, to the legends who return to pay tribute to the careers of those men and women. It is home for thousands of fans who feel so acutely the sense of community present in an event like Wrestlemania. So many fans, from across the world, are all in one place for this special weekend. WWE creates this home-like atmosphere at Wrestlemania and that's how I see "My House" representing what Wrestlemania means to WWE. While the topic of the song isn't exactly PG and the style and genre of the song is by no means my favourite, I can appreciate why WWE chose the song…although it could just be because they have a great business relationship with Flo Rida. Dude has been very active with WWE over the past few years. They should get him to write a song specifically for the event. That has produced excellent results in the past.

Secondary themes for the event were "Sympathy for the Devil" by Motörhead, "Hail to the King" by Avenged Sevenfold, "Hello Friday" by Flo Rida, and "Oh No" by Goodbye June.


Orlando (33): Pitbull ft. Flo Rida, LunchMoney Lewis & Stephen Marley- "Greenlight"
Click here to listen.

"Greenlight" tries to do what "My House" did last year. It's got the catchy chorus that focuses on a person being ready to go, ready to start. We can apply that thinking to all of the WWE superstars who are ready to shine, ready to make an impact on the grandest stage of them all: Wrestlemania. There are plenty of big matches on the card this year and each wrestler needs to make the most of this important moment in their careers. Considering the lyric "We only got one life", no one truly knows what tomorrow will bring so making the most of today is a positive way to live. Stars like Kevin Owens, AJ Styles, Baron Corbin and Bayley need to be at their very best on Sunday, to leave a lasting impression on the biggest wrestling fan audience of the entire year.

Back to the song, I think it's cool that Pitbull invited some friends to guest star on the track. Note that Flo Rida is back again, having been involved in a number of successful promotional campaigns over the past few years. I have no desire, however, to shout out "Red light, green light" along with those guys when they sing on the Wrestlemania stage this Sunday. Again, we have all of the references to impressing a woman, "pheenin'" over her, being with her and it just has nothing to do with wrestling. There will be plenty of people who like this song because they like Pitbull and they like dance music with rap verses. That's fine. I won't begrudge them. I just think the song would be better if they had written original verses that tied more in to what is actually happening at the event. Name drop Undertaker, Sasha Banks, New Day. Talk about climbing the ladder, getting the pinfall, fighting to the bitter end…and just get that theme of physical conflict, endurance and overcoming adversity going more strongly.

Secondary themes for the event were Metallica- "Am I Savage?" and Danger Twins- "Like A Champion".

I think it's become obvious that WWE's not using their promotional theme songs to precisely reflect their event. It's a tool to draw interest from fans who like the music, not to further draw in wrestling fans to enjoy the event on a musical level. We know, however, that the power of a well-chosen theme song can enhance our interest and involvement in a feud or match, or event at large. Songs like Bobby Roode's "Glorious" and Finn Balor's "Catch Your Breath" have invited fans to participate in voice and gesture and become an important component in creating their magnificent entrances. Past theme songs like "My Way", "Step Up" and "Written In The Stars" were much more successful at creating an emotional response from fans, as well as better reflecting, in their lyrics, the themes and attitudes present in the superstars and their feuds at Wrestlemania. Will WWE ever get back to that point? Perhaps the secondary themes deserve a closer look? Whatever the answer, music will continue to play an important role in creating excitement and suspense pre-event, and, hopefully, fond memories and nostalgia post-event.

*BRRRRRING*

Any journey of this scope requires pause to reflect on what we've experienced and consumed. It is my hope that by reading and reliving the music of Wrestlemania, you have summoned up fond memories of your favourite moments and matches of the past 32 years. Perhaps you have never spent this much time analyzing and pondering on the melodies and harmonies that will forever be associated with Wrestlemania. If that is the case, I thank you and applaud you for taking the time to do so. Sometimes, I think we underestimate the role of music in our lives. For human beings, the power of a song can reflect or change our very mood and outlook in any given moment. Our very existence is enriched by the emotional and spiritual connection music offers us and, I, for one, am thankful for the capacity to hear it, understand it, and enjoy it.

I invite and look forward to your own stories on your favourite Wrestlemania themes. Also, feel free to share your questions and comments as they pertain to the music of Wrestlemania, the research I did, my musical and thematic explanations, and anything else that interested you about this series.

Author Edward Bulwer-Lyton once said, "Music, once admitted to the soul, becomes a sort of spirit, and never dies." The musical legacy of Wrestlemania supports this thought. These theme songs will help to ensure that the stars involved in making this event so great will live on in our hearts and minds for all time.

Peace!