---



The Schoolhouse: How The New Era Helps (and Hurts) nXt Takeover


By JCool
Feb 10, 2017 - 1:32:53 PM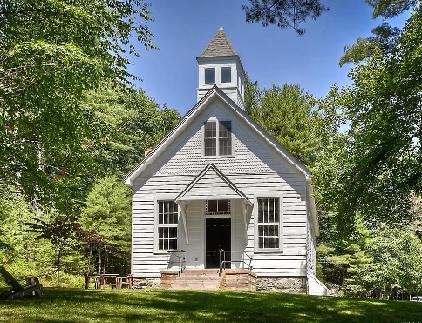 THE SCHOOLHOUSE




Greetings, folks, and welcome to the schoolhouse. Today's short course is a first glimpse at the brand I follow the most, at present, nXt. It is my favourite brand, consistently producing quality television and special events. At one episode per week, it is very manageable for me to keep up with it amidst a busy family and work schedule. It also happens to be where many of the best WWE matches are being wrestled, thanks to the likes of Asuka, Bobby Roode, Shinsuke Nakamura, The Revival and other stars (past and present).

What I also appreciate about nXt is the evolution of the brand from being strictly developmental to attracting well-established international talent to hone their craft on the big stage of the WWE Universe. Much has changed since the first live nXt special event in February 2014. Even more has changed since the dawning of the New Era, the second major brand extension in July of last year.

Today, we are going to have a look at the following question:

How does the new Era affect the nXt Takeover special events?

If the past year is an indication of nXt's future planning for Takeover special events, here is a list of things we can expect for the coming 2017-18 year.


No more FSU Takeovers

The growth and interest in the brand of nXt has increased significantly in the past few years. Perhaps it has even exceeded the expectations of the executives who created it in 2013. As a result, nXt has felt comfortable expanding their Takeover events beyond the confines of their home at Full Sail University. This decision has been successful as they have been successful at filling convention centres and full-size arenas, with attendances ranging from 9000 to 16000 people. That's a far cry from the 500 or so bodies that come to TV tapings at Full Sail.

Still, for the fans that have supported nXt from the beginning, they could be facing the reality of no more Takeover specials. nXt simply makes too much money from gate and merchandising to continue running them at Full Sail. Their building simply cannot accommodate the draw that nXt Takeover events have earned over the past 18 months.. Also, limiting the biggest events in nXt's calendar year to one place is a disadvantage to growing brand recognition in the US and the world. Seeing how popular nXt has become, cities, especially major wrestling markets, would love to host a Takeover. It would do good business for the local economy and it could lead to more opportunities in the future…or will it?


Takeovers Tied to the "Big Four"

On June 8, 2016, nXt officially marked an end to their first chapter of existence and, with that, the format of their Takeover specials. With the success of pairing Takeover: Dallas and Wrestlemania 32 came the realization that nXt could seriously benefit from continuing this practice with the biggest events of the main roster's calendar year. Those events are known as the "Big Four": Wrestlemania, SummerSlam, Royal Rumble and Survivor Series. Now, I know some wrestling fans and critics would argue that Money In The Bank could be added to that list or replace Survivor Series but I'm sticking with the traditional list. These are the oldest continuous PPV series in WWE's history and they are the events that have been given the largest time slots—4 hour shows.

By pairing the very successful and critically acclaimed Takeover specials with the "Big Four", WWE is, in effect, creating 4 wrestling extravaganza weekends a year where fans can descend on a major North American city and get their fill of wrestling action. Keep in mind that often times the independent wrestling scene and other wrestling promotions will put on shows in and around the same time as WWE. Jim Ross has been bringing his q&a/story shows to "Big Four" cities as well so that there are always plenty of options to keep wrestling fans entertained. But what are the chances of your city getting a "Big Four" PPV?


The Chosen Few

Admittedly, I went into this column thinking the group of cities where "Big Four" events land was quite small. It turns out the pool is slightly larger than I expected but the trend of the past few years may change that.

Including the pre-announced "Big Four" PPV locations for 2017 and 2018, here are the stats from 2010 on where these events take place.

Los Angeles- 5 (2010-2014 SummerSlam)
New York/East Rutherford/Brooklyn- 4
Atlanta- 3
Phoenix- 2
Miami- 2
Boston- 2
St. Louis- 2
New Orleans- 1 (2 in 2018)
Philadelphia- 1 (2 in 2018)

Out of a possible 34 PPV slots that have taken place or been announced, you may not think having 2 "Big Four" shows is very many. There are two noticeable trends, though, that affect that line of thought.

First, cities that host Wrestlemania require a stadium that can accommodate at least 50000+ fans, as well as all of the other events that are associated with 'Mania. The most likely candidates for a 'Mania are cities who have proven capable of hosting a successful 'Mania, as well as cities who have built new stadiums and want to show them off to the world.

'Mania Cities not yet mentioned

Orlando- 1 (2 in 2017)
Santa Clara- 1
Dallas- 1

For Santa Clara and Dallas, those stadiums had only recently opened before hosting Wrestlemania and both events set attendance records. Even though Orlando's Camping World Stadium isn't new, they've recently undergone renovations to improve the stadium as a world class facility.

With the return of Wrestlemania to New Orleans in 2018 and the tendency of WWE to return to major centres like LA and New York, it would not be unlikely to see future Wrestlemanias in familiar territory.

Lucky Ones and Exceptions

Indianapolis- 1 (2012 Survivor Series)
Pittsburgh- 1 (2014 Rumble, first Big Four since 1995)
San Antonio- 1 (2017 Rumble, first Big Four since 2007)
Toronto- 1 (2016 Survivor Series, first PPV since 2006)

These cities, minus Toronto, regularly host PPVs and should be considered as significant outliers of the main group. The odds of these cities being on the PPV schedule each year are very good but if Takeover continue to be paired with "Big Four" events, don't count on seeing nXt wrestlers very often.

Toronto is an interesting city because from the mid 80s to mid 00s, the WWE would often host PPVs there. They've long been a loyal city to Mr. McMahon's wrestling empire and have successfully hosted 2 Wrestlemanias and 1 SummerSlam in the past. I'm not exactly sure what prompted WWE to stop producing PPVs in Canada for 8 years (2009-2016) but, because of that, it's difficult to predict when they will next return to Canada. If they do, would they consider Montreal who hosted the very controversial 1997 Survivor Series? Either way, WWE can expect excellent attendance and passionate fans should they decide to return to Canada more often and Takeover events would continue to benefit from international travel.

Who gets left out in all of this? London, England.

The Takeover event that took place in December 2015 was the UK's first taste of a major WWE wrestling event since 2003's Insurrextion. Loud, jubilant fans demonstrated their investment in each match of the night and if absence makes the heart grow fonder, you can imagine an automatic sellout should WWE ever decide to return to England for a "Big Four" event. Obviously, there are a number of barriers to that, including time and travel and probably profit margins, but the stadium requirements, transportation logistics, marketing/advertising and general fan interest would list amongst the pros for a UK selection. nXt has already proven they can run a successful event at Wembley though. Maybe that's enough proof to do a Takeover/"Big Four" as well. The trends suggest that to be quite unlikely, unless Takeover events return to being free standing shows.


Indirect Competition & Comparison

One thing the WWE thrives on is competition. By pairing nXt Takeover events with the "Big Four" PPVs, they are indirectly creating a competition. Now this is nothing like the Monday Night War but you have to believe Triple H and company have been very happy seeing wrestling fans and critics consistently praise Takeover special events over a "Big Four" offering.

Think back to last year's Wrestlemania where the most touted matches weren't even on the 'Mania card. People were talking about Shane McMahon's fall and about their disappointment in the re-crowning of Roman Reigns as WWE Champion…but it was because they were spectacular sights. The emotional investment of fans and their appreciation for the amazing talent that pro wrestlers are capable of showing was thanks to stars like Sami Zayn, Shinsuke Nakamura, American Alpha, The Revival, Bayley and Asuka.

nXt Takeovers have consistently offered high-quality wrestling, invested crowds, and the continuation or culmination of simple yet engaging feuds and storylines. By being paired with "Big Four" events, if current trends continue, these events will continue (hopefully) to light a fire under main roster talents and creative to match what's happening in "developmental". I'm not even sure I can say that with a straight face anymore. nXt is clearly more than just developmental; it's an alternative to the main roster product and a hearkening back to the old school of pro wrestling.

Concluding Thoughts

So, how does the New Era affect Takeover special events? It has expanded the nXt brand from its home in Full Sail University which is a plus. It has paired up Takeover events with "Big Four" events, which has created more of a wrestling extravaganza weekend in host series. This likely has assisted in planning feuds and introducing new stars, giving them a very specific window of time to build up top-quality matches for those events. On the downside, it has seemingly restricted the list of cities who will host a Takeover special event. If trends continue, we can expect future Takeover events to take place in a major American city who fairly regularly hosts a "Big Four" event or who manages to debut as a Wrestlemania host city. See the above list for the top contenders.

While I haven't delved much into the brand extension and how it quickly called up many top stars in nXt, I've done so for a good reason. We have little information, at present, how the WWE will address a draft in 2017. Will they continue to shuffle both brands each year? Will they allow trades? Will there be an annual nXt draft for brands to select new wrestlers for their rosters or will nXt wrestlers be called up at random, like Samoa Joe? To me, that sounds like a column for another day.

*BRRRRRING*

The discussion period is about to begin and I leave it to you to agree or disagree with what has been presented…

Do you like the idea of Takeover special events being paired with "Big Four" events? Why or why not?

Will nXt Takeover events continue to grow in their stature and interest level or will they stay where they are at present?

Thanks for stopping by and I hope you'll contribute your own analysis and thoughts below. That's what the schoolhouse is for: learning, investigating and talking about something we all enjoy…pro wrestling. Have a great weekend!