---



The Schoolhouse: Book Bobby Roode vs. Aleister Black (nXt Rankings Aug 2017)


By JCool
Aug 7, 2017 - 1:37:05 AM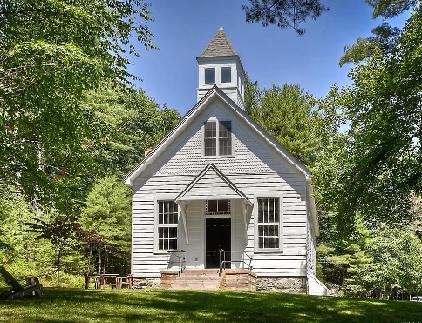 THE SCHOOLHOUSE





Greetings, folks, and welcome to the schoolhouse.

Our monthly evaluation of nXt continues, focusing on the status of its three main divisions: Men's, Women's and Tag Team. Let these rankings act as a format by which we'll discuss which wrestlers are progressing in a positive direction, acquiring TV time and showing their abilities in matches or brawls. With the positives also come the negatives, and we'll also look at wrestlers whose appearances on nXt TV are sporadic or less relevant than their counterparts. It will be interesting to see how these rankings change over the coming months as wrestlers are woven in and out of storylines and feuds.

Use the table of contents below to jump to whichever division you want to read first, or keep scrolling and read it all in one sitting!
Men's Division
Women's Division
Tag Team Division


Men's Division

6. Velveteen Dream, #4 in June

Still one of the newest additions to the nXt roster, Velveteen Dream continued his winning ways in July, defeating Cezar Bononi on July 26th. He was also featured in a few promo spots, giving attitude to the interviewer and exuding a supreme confidence in himself. He clearly feels he is above the rest of the roster, physically, as well as skill-wise.

Will he soon run into someone and be humbled? Or will he continue to rise through the ranks? Don't expect to see him at Takeover: Brooklyn but perhaps he'll be at Houston in November.

5. Oney Lorcan, #6 in June

Oney Lorcan is so fun to watch wrestle. He's not your typical fan favourite and, yet, with each appearance on nXt TV, he wins over fans by being such a hard worker in the ring. His energy and hard-hitting ways got him a big win over Danny Burch, earlier in the month. It was a great rebound from being beaten up by Hideo Itami in June.

Burch and Lorcan verbally agreed to wrestle again so we can look forward to that happening in the near future. Lorcan's a solid hand and a welcome presence to watch anytime he gets booked.

4. Hideo Itami, #5 in June

After two months of frustration and anger, stemming from his loss to Bobby Roode in the Takeover: Chicago nXt Championship match, Itami has finally gone full-blown heel. On July 26th, he and Kassius Ohno finally squared off, after weeks of Ohno pleading with Itami to cool down and play nice. Itami didn't even care about winning so much as proving a point about how tough he is. He ended up losing by DQ to Ohno because of his choice to kick Ohno in the crotch. After the ref called for the bell, he delivered 2 GTS' to Ohno.

This past week, Itami's calls for respect led to a confrontation with Aleister Black. Black's response was a Black Mass to Itami's chin. GM Regal booked a Takeover: Brooklyn match between these two. Itami may have a lot more to be upset about if he loses to the undefeated Black.

3. Killian Dain, N/R in June

Killian Dain has quickly ascended the rankings here, thanks to GM Regal's decision to book him in a #1 Contender's match on July 19th against Drew McIntyre. Between that and his tag work with Alexander Wolfe, Dain's been getting plenty of in-ring action to show off his impressive skills. He moves incredibly well for a big man and, dare I say, looked better than McIntyre in a losing effort.

He has a bright future in singles action, but his focus is currently directed towards the Authors of Pain and the nXt Tag Team Championships. SAnitY is a perfect group to help support his growth as a wrestler and to protect him from suffering defeat. Dain could be in some big matches in the next few Takeovers.

2. Drew McIntyre, #3 in June

McIntyre is the new #1 contender to Roode's nXt Championship Title, thanks to a win over Killian Dain of SAnitY on July 19th. It was his only match of the month but an important one as it sets up his place in the main event at Takeover: Brooklyn III. McIntyre also got some promo time, the following week, to denounce Roode's vision for nXt and to state how he wants his nXt vision to be a collaborative one with the fans.

He had a good match against Dain and earned the victory. He and Roode haven't met in person yet though so it's hard to tell if they'll have any chemistry in the ring. The fact that Roderick Strong keeps poking his head into this feud may stir up a possible triple threat. Whatever happens, McIntyre's fighting a big match for his first Takeover appearance and needs to make a big splash.

1. Aleister Black, #2 in June

Here's the true #1 contender and next big deal in nXt, in my opinion. Aleister Black was graced with the opportunity to debut two major independent wrestling stars over the past month: Bobby Fish and Kyle O'Reilly. He defeated both men and received much praise from the FSU faithful, as well as nXt fans online. Getting 10+ minutes to shine, in both matches, provides a more complete idea of Black's offense, striking ability and quick countering. He would provide a very unique challenge for Bobby Roode, both in the ring and also personality-wise.

With Black set to take on Hideo Itami at Takeover: Brooklyn III, they could very well put on a match worthy of consideration as match of the weekend (considering Takeover + SummerSlam). Expect Black to remain undefeated, too.


nXt Champion: Bobby Roode, Champ from April to June

Roode didn't have to wrestle this past month. In his nXt, he wrestles only when he feels like it…and besides, he was waiting for GM William Regal to name a #1 contender. Roode made a few brief appearances, including one this past week where he continued to trash Roderick Strong. He also suggested a one-on-one conversation with Drew McIntyre, who he will be facing at Takeover: Brooklyn III. So we can expect to see more of Roode in the coming weeks after some much deserved time off.

Keeping Roode out of the ring and off of nXt TV enhances the importance of Roode's appearances. When Roode's announced, it creates suspense and excitement for what he will say or do when he arrives. It also ensures his matches as must-see events since they happen so rarely. It's a trait that the main roster shows would do well to consider for their biggest attractions.

Roode SHOULD defeat McIntyre (and Strong?) in Brooklyn and remain nXt Champion. There is simply no better option than him at this time. Building up to a feud with Aleister Black would be perfect for November's Takeover.


---
Women's Division

5. Peyton Royce & Billie Kay, #4 in June
It's been a quiet summer for the Iconic Duo. They were absent from TV for the entirety of July. Surely we'll see either Kay or Royce in the ring sooner before later. They don't like when the attention is not on them. Perhaps a feud with a rising star like Deville will help the former MMA fighter establish herself in the Women's Division.

4. Sonya Deville, #5 in June
Deville's appearances on weekly television continue to be sporadic. Still, even an average of one match per month, over the last few months, has to be considered a success with an hour-long show each week.

This past week, she won in convincing fashion over Jenna Van Bemel and displayed some newfound confidence and arrogance in the way she moved, gestured and talked down her opponent in the ring. More of that character work will soon have fans deciding to cheer or boo her.

3. Nikki Cross, #1 in June
Cross had little hope of retaining her position as #1 Contender once she lost to Asuka in the first nXt Last Woman Standing Championship match. With that feud exhausted for the time being, Cross took a break from in-ring action in July. Her main role has been supporting her brothers in SAnitY as they've taken to taunting nXt Tag Champs, Authors of Pain.

She will play the managerial role, opposite Paul Ellering at Takeover: Brooklyn III. As we've seen, she is a fearless woman who won't shy away from mixing it up, even against men like Akam and Rezar. It doesn't look like we'll see her wrestling until the fall.

2. Ruby Riot, #3 in June
As it was suggested last month, a potential feud between Riot and Ember Moon seemed imminent. While it wasn't an official #1 Contender's match, it had the same feeling and stature as one, as the two women collided on the July 19th show. Riot truly impressed in this singles match, demonstrating her ability to control a match, as well as her agility and tumbling moves.

She is still new to the women's division so a loss to Moon doesn't hurt her too much. In fact, it may set up a potential feud post-Takeover if Moon is successful in defeating Asuka.

1. Ember Moon, #2 in June
The only reason why Moon isn't higher on this list is because she has to wait until Takeover: Brooklyn III for her return bout against Asuka. All of the momentum is with Moon as she has been busily beating opponents to prepare for a match with the champ.
She defeated Ruby Riot on the 19th of July, and former TNA Knockout Lei'D Tapa on July 26th. In both of these matches, Moon demonstrated that her past injury will not be an issue moving forward. Moon also got the best of Asuka this past Wednesday, hitting her with an Eclipse.

Anything less than a championship win will hinder Moon's reputation and disallow her from being taken seriously .


Women's Champion: Asuka, Champ from April-June
Being the champ for as long as she has, Asuka's been able to sit back and let her challengers duke it out for the next title shot. With Ember Moon's return from injury and victory over Ruby Riot, GM Regal has decided that Moon is the best candidate for a title match against Asuka. This development prompted Asuka to return to TV this week. She told fans Moon is not ready for her. Moon disagreed and hit her with an Eclipse.

The momentum is, perhaps, more against Asuka than ever before. Moon has been built up as an equal to Asuka in the ring. Is her undefeated streak in jeopardy? Regardless, Asuka has been a dominant champion and has earned every day of her historic title run.


Tag Team Division

3. N/A

2. Heavy Machinery (Knight/Dozovic), #1 in June
On July 12th, Heavy Machinery parlayed their short-term momentum as a new and exciting tag team force in nXt into a Tag Team Championship match against the Authors of Pain. Knight and Dozovic quickly won over fans with their positive attitude and fun, high-impact double team moves. A longer time to build up a fanbase would have made this encounter more meaningful.

That said, they were a good challenge for the AOP, despite the fact that the nXt tag division is the weakest it's been in years. Unfortunately, with very little competition around them, they may be heading for the live show circuit from here on out. They deserve better.

1. SAnitY (Wolfe/Dain/Young), #2 in June
Nikki Cross has spent most of the year taking the lead for her SAnitY counterparts in gunning for gold. It's about time that the other guys pick up the slack. This month, Alexander Wolfe and Killian Dain wasted no time in informing the Authors of Pain that they were watching. At the end of the AOP/Heavy Machinery match, on July 12th, they stood on the stage as pages from a book fell from the ceiling. That caught the AOP's attention.

Later, on July 26th, they prevented AOP from getting a little workout match in by attacking their opponents before the bout began. Akam and Rezar attacked, got the best of Dain and Wolfe, and tossed them out of the ring. Wolfe laughed as he sat on the ramp. That's exactly what SAnitY wanted. They're set up for a title match at Takeover: Brooklyn III. It's the big hoss match Heavy Machinery wishes they were getting.


Champions: Authors Of Pain (Akam/Rezar), Champs from April-June
To fill the time between Takeovers, the Authors of Pain needed a reasonably tough challenge. GM Regal gave that opportunity to Heavy Machinery. They were a good match for the champions although they didn't get much time to build a following. That's of no concern to the AOP who did what was expected, defeating Knight and Dozovic on July 12th.

Since then, SAnitY has provoked their attention and been gifted a title shot at Takeover: Brooklyn III. So far, Akam and Rezar seem to have everything under control, swiftly dealing with Wolfe & Dain when they interrupted a potential match last week. AOP are dominating right now but there isn't much to dominate at present.

*BRRRRRING*


That's a wrap on the rankings from my perspective. Naturally, the best part of this type of presentation will be the discussion that results from it. I look forward to reading where you agree and disagree. Here are two questions to help guide your comments.

Is there a match missing from the Takeover: Brooklyn III card that you want to see?
Do you think nXt needs to devote more time to building tag teams again? The teams wrestling on the live show circuit don't seem to be getting TV time these days.


Looking forward to hearing your thoughts and suggestions on the last month of nXt programming. Also, you're welcome to talk Takeover: Brooklyn III. It is only 2 weeks away. Will it be a 5 match or 6 match show? Will the UK Championship be defended again? Bring on the discussion.

Peace!