---



The Schoolhouse: How Royal Rumble History Shapes Royal Rumble Present (Day 3)


By JCool
Jan 25, 2017 - 1:00:48 AM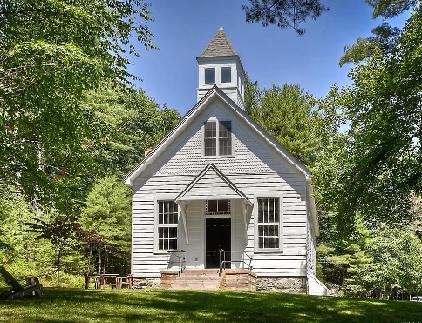 THE SCHOOLHOUSE






Greetings, folks, and welcome to the schoolhouse. Are you feeling the hype yet? Royal Rumble 2017, aka #RememberTheRumble, is mere days away. We have the added bonus of an unpredictable winner for the first time in years. We have an interesting mix of rising stars, future Hall of Famers and guys wanting to prove they're the next big thing already announcing their Rumble status. Furthermore, we have two pretty substantial championship matches booked for the Universal and WWE championships. This is probably my favourite time of the year and perhaps many of you would call it the same.

So, we're going to delve into a little historical analysis of the Royal Rumble and see if we can pick up on any trends that might help us understand how 2017's Rumble will play out. Along the way, I hope you will enjoy remembering some of the past Rumble events and make your own predictions and conclusions based on the evidence I provide.

Here's the breakdown for our short course:

• Brand Representation in the Rumble & Special Entrants
• Storylines for the Rumble Winners (2007-2016)
• Why Royal Rumble 2017 Will Be The Best of The Decade

Why Royal Rumble 2017 Will Be The Best of The Decade

With brand representation, special entrants and storylines already covered, we can now proceed to discussing the 2017 Royal Rumble. I had originally thought of sharing this sooner but figured the go-home Raw and Smackdown Live may reveal important information regarding the match. And it did. We learned about 5 new entrants, bringing the total number of official entrants to 22.

Raw (13)- Goldberg, Lesnar, Strowman, Jericho, Big E, Kofi Kingston, Xavier Woods, Sheamus, Cesaro, Sami Zayn, Big Cass, Rusev, Big Show

Smackdown Live (8)- Baron Corbin, The Miz, Dean Ambrose, Dolph Ziggler, Bray Wyatt, Randy Orton, Luke Harper, Mojo Rawley

Legends- The Undertaker

Already, this Rumble lineup is proving to be a deep one. There are a number of possible winners, each of whom has a uniquely meaningful and engaging reason for winning. Factor in the number of open spots for a surprise return from an injured wrestler, surprise legend appearances and nXt callups, and this year's Rumble should be the best of the decade so far. At what other juncture will there be such a collision of legends, future Hall of Famers, and TNA Impact/ROH by way of nXt talent?

By using the #RememberTheRumble tagline, I believe WWE is preparing us for a few more major legend appearances. Sure, the most talked about names recently are Shawn Michaels and Kurt Angle, but consider the location of the Rumble: San Antonio, Texas. It wouldn't be too much of a stretch to see Booker T or JBL, both of whom have made surprise returns in the past, throw down for a few minutes inside the ring. Even Mark Henry who has participated in many Rumble matches over the years would likely be cheered in his home state.

Other possible entrants include: Samoa Joe from nXt, Finn Balor's return from a serious injury, "The Perfect 10" Tye Dillinger, and let's not forget Seth Rollins who only lost his spot on Monday. Perhaps Mick Foley gives him another spot to make things right? That could bring Triple H into the mix again. I firmly believe we will see a few of the above names in the Rumble on Sunday, which would improve an already excellent list of entrants.

Brand representation looks to be mostly decided at this point. WWE has decided to give RAW more entrants, reflecting their practice at the 2016 draft. It's the longer show, with a bigger roster, so it makes sense seeing them get more roster members in the match. Final numbers will likely be 15 RAW superstars and 10 Smackdown Live superstars, with 5 legend returns and main roster debuts.

Another factor to consider is "double duty", where a wrestler who has fought earlier in the night also gets a spot in the Rumble match. This has happened a fair amount the last few years, with WWE's midcard guys filling up spots in the Rumble match where needed. Check out the list from the last 10 years:


07- Matt Hardy, Jeff Hardy and Johnny Nitro (MNM)
08- none
09- none
10- The Miz, MVP
11- Randy Orton, Dolph Ziggler
12- Dolph Ziggler, Big Show
13- Kane, Daniel Bryan, Cody Rhodes, Damien Sandow, Cesaro, The Miz
14- Cody Rhodes, Goldust
15- The Miz, Damien Sandow, Tyson Kidd, Cesaro, Kofi Kingston, Big E
16- Ambrose, Owens, Kingston, Del Rio

The one exception to the mid-card rule is when Dolph Ziggler lost the WWE Championship match to CM Punk in 2012, but entered the Rumble to try and get a rematch. Why this doesn't happen more often could be easily explained as the General Managers largely book the spots ahead of time. Still, if a wrestler wants to maximize their chances, in case of a loss, acquiring a Rumble spot would be a good insurance policy. It's completely believable that a guy like AJ Styles, should he lose to John Cena on Sunday, would immediately want a Rumble spot to ensure a rematch. That way he wouldn't need to depend on the risk of losing in Smackdown Live's Elimination Chamber match in February.

Speaking of championship matches, Styles/Cena and Owens/Reigns are shaping up to be two fantastic bouts with plenty of backstory and past evidence to inform viewers that we're in for a real treat. How often does the Rumble feature two must-see championship matches? How about 3? Charlotte/Bayley for the Women's Championship will also be working hard to match the quality of the men's matches. Those two ladies have a lot to prove in their debut main roster PPV match.

Now, sure, other Royal Rumbles in this decade have featured some very notable matches: Rock/Punk in 2013 and Lesnar/Cena/Rollins in 2015, but it could be argued that those were the only singles matches on the card to watch again. This year's card will successfully feature 3 championship matches alongside the Rumble that will impress fans and get people talking about those wrestlers on the road to Wrestlemania. That said, I'm not expecting much in the way of title changes. Since 2006, not counting last year's Rumble, the champion lost only one time in a regular title match, in 2006 when Cena defeated Edge. Given that stat and the status of the current feuds, the most likely challenger to win will be John Cena defeating AJ Styles, after having lost to him 3 times in a row in 2016. I doubt that he loses again because WWE needs Cena in a showcase match at 'Mania. Cena missed out on a proper match last year due to injury and though he did appear, clearly he and the WWE would like more from him. Furthermore, based on the promos he's been delivering lately, Cena seems to have extra motivation to retake his place atop Smackdown Live. He's been owning Styles on the mic.

Finally, predictions are rampant for a Rumble winner but how many of these big names have the perfect story to win this year? Given the number of beasts and big men in this year's edition, I think we can safely eliminate an Ironman run and look to the #25-30 slots for our winner. Based on the 3 main story types I presented in part 2, here are the top wrestlers/stories to watch...

The Surprise/Announced Return Winner: The Undertaker

I would love to see the Deadman win his second Royal Rumble and challenge one of the brand champions at Wrestlemania, but only if this is his retirement tour. It's hard to see him wrestling much longer although fans have been saying that for most of the decade. Given all the hype that has surrounded his return and his appearance during the Goldberg/Lesnar confrontation to end Raw on Monday night, it's clear that Undertaker will play a prominent role in the Rumble match. If he doesn't win, the man who eliminates him will likely set up his 'Mania feud. Even at his age, his size, strength, intelligence and past history makes him a Rumble favourite.

The Veteran Win: The Miz

Smackdown Live isn't getting much love at this year's Rumble. This is very much a Raw dominated show and, thus, we'll likely see a Raw Rumble champion. Still, in the interest of brand representation, I'm choosing to highlight the one guy from Smackdown Live that could win. Even though the Daniel Bryan return rumours continue to float around thanks to the great heel work Miz is doing in mimicking Bryan's signature moves and taunts, Miz is in prime position for a world title/main event run. Having lost the Intercontinental Championship to Dean Ambrose at the start of the month, and last night's rematch, Miz's program with Ambrose could easily be over. With his focus on getting back to Wrestlemania's main event, Miz will employ as many shenanigans as possible to get that win. Remember Battleground 2014 anyone? Miz left the ring, under the ropes, and hung out around ringside, hiding, until only Dolph Ziggler remained. He then surprised everyone and upset Ziggler over the ropes to win the Intercontinental Title. It could happen again.

A New Star Is Crowned: Braun Strowman

Sometimes it just comes down to who can eliminate the most bodies from the ring. Strowman is the type of wrestler who helps himself instead of letting others do the work for him. A few years ago, it was Reigns who played the role of a rising star getting his crowning moment as a 'Mania main eventer. This was a year removed from setting the Rumble record for most eliminations in a single match. Strowman tied Reigns, in last year's Rumble match, for the most eliminations, with 5. This could be the breakout year for the (former) Wyatt Family member. Considering that past allegiance, he may have more allies in this match than it seems. Nevertheless, Strowman has quite visibly become a major player on the Raw brand and is poised to enter the Universal Title picture very soon. The Royal Rumble could become the place where entrance into the hallowed ground of Wrestlemania main events occurs, even if fans think it's far too soon for such a prize.

*BRRRRRING*

The discussion period is about to begin and I leave it to you to agree or disagree with what has been presented…

Who are your picks to win the Royal Rumble based on the 3 major storylines I've presented?

Will anyone play double duty this Sunday or is the field so deep this year that it won't be necessary?

Will any of the championships change hands this Sunday?


This is the most exciting Rumble of the decade, folks. There are so many good contenders to win, each with good reasons and a good story that would explain their presence in the Wrestlemania main event. Furthermore, we have multiple championship matches that should win over the crowd and rate quite highly by night's end. Finally, the impact of surprise returns and legends to the overall show will significantly influence the road to Wrestlemania, at least at a similar level as last year's appearances by AJ Styles and Triple H.

Personally, I'm excited to see the new stars match up against the legends, which will hopefully bring about 'Mania matches that we weren't expecting. Oh, and if Goldberg wins, we won't be rioting at my house. We'll be saying, "Who's Next?"





---

Storylines for the Rumble Winners (2007-2016)

During the last ten years of Royal Rumbles, there were specific story arcs that emerged to produce a winner and #1 contender for the WWE or World Heavyweight Championship. Love 'em or hate 'em, some of these were better executed than others and some were more predictable than others. Naturally, the less predictable the Rumble winner, the more interested people are in the outcome. That said, even when someone is a favourite to win, the Rumble match and the way that wrestler gets to the finish can be enjoyable.

All of the story arcs from the last 10 years can be grouped into the following categories:
"Surprise! A Returning Star Wins", "The Veteran Win", and "A New Star Is Crowned". I'll break down what I feel is the best example of each of those groups but feel free to share your own feedback below.

The (*) marks a sub-group that crosses each of the above groups and that is Preferential Seeding, where a winner will get the luck of the draw, as it were, and win from the 29th or 30th seed.

Surprise! A Returning Star Wins
2008: John Cena*
2010: Edge*
2014: Batista
2016: Triple H*

Although rumblings were present that Triple H would return at Royal Rumble 2016 to settle a score with then WWE Champion Roman Reigns, it was not announced ahead of time. Leaving the WWE Universe in suspense until the final countdown to #30, Triple H's return was timed perfectly for a legendary surprise return. Instead of champion Roman Reigns overcoming the odds and defeating 29 men, it was Triple H playing the part of conquering hero, saving the fans, at least temporarily, from the reign of Reigns. This was no small feat since it would mark Triple H's 14th WWE/World Championship victory. Also, he's the second guy to win the WWE Championship in a Rumble; the first was his good friend, Ric Flair. Consider the 2016 Rumble victory a nod to one of his heroes and an opportunity to join him in wrestling history.


The Veteran Win
2007: Undertaker*
2013: John Cena
2009: Randy Orton

By this time, Orton had been a WWE superstar for 7 years, long enough to be considered a veteran and fan favourite. I strongly believe that Orton's win in 2009 kickstarted, or restarted, one of the best feuds of its era: Orton vs. Triple H. These two guys already had plenty of history and had feuded with his former Evolution pal a number of times over the years. Remember, Triple H took Orton under his wing in that group only to turn on him once Orton achieved some success of his own, as a WWE champion, in 2004. Their feud was rekindled at the 2009 Rumble. They entered #7 and #8 and they were the last two entrants remaining, until Orton clotheslined Triple H from behind to win. Using their history as foes, this launched a feud between Orton and the McMahon family which would escalate to a point where Triple H felt he had to defend his in-laws from further harm. Involving family ties and bad blood, Orton's win was well-executed and well-timed to engage fans in a meaningful story, one that was easily relatable.


A New Star Is Crowned
2011: Alberto Del Rio*
2012: Sheamus
2015: Roman Reigns

Del Rio, Sheamus and Reigns happen to be three examples, from the past 10 years, where the WWE attempted to push a new star to the top and give them a 'Mania moment. For Reigns, he was trying to strike a path of his own. A Rumble win would ensure him a spot at Wrestlemania and notch another accolade to his short but busy career. Reigns would also be given the title of most booed Rumble winner as the crowd spent the duration of the match, after he entered at #19, hoping someone would eliminate Reigns. Not even an appearance from The Rock himself could help. Holding his hand up in the air, vetting his cousin as the next big WWE superstar, even The Rock was being booed by association! Fans were so upset by his win that the hashtag "#CancelWWENetwork" was trending and fans were cancelling their subscriptions to the Network because the fan favourite didn't win (Daniel Bryan).

So, in a way, Reigns' 2015 Rumble win was certainly a crowning achievement for the WWE, but not in the way they intended. In their attempts to sell a new hero to the WWE Universe, they actually created a new bad guy...a guy that fans wanted to dislike. Even to this day, opinion on Reigns is divided while the crowd reaction is often more negative than positive because he is booked as a hero but treated as a villain. Still, his win is a memorable and meaningful one as it denoted the beginning of the coronation process for Reigns to be the top guy...a process he continues to try and fulfill 2 years later.

*BRRRRRING*

That's all for today. I'll be back in a day or 2 with Part 3: Why Royal Rumble 2017 Will Be The Best of The Decade

The discussion period is about to begin and I leave it to you to agree or disagree with what has been presented…

It wasn't mentioned here but there's another significant storyline we haven't seen in many years: the Ironman run, where a wrestler enters at #1 or #2 and goes on to win the Rumble. Are you a fan of that storyline? Is there anyone you can see achieving that this year?

Do you find the surprise return story overused? Does it make the Rumble winner less predictable when a look at the injured list may well reveal who's getting the next push to the Wrestlemania main event?

Have a great weekend, folks!


---

Brand Representation in the Rumble & Special Entrants

What can we expect for brand representation amongst the 30 entrants in this year's Royal Rumble? I think a combination of what the WWE did in the first 2 brand extensions and what the WWE has done in recent years will provide us with that answer. For our purposes, I'm defining the first brand extension from 2003-2006 and the second from 2007-2010, when ECW was reformed, although some of you would probably like to forget that version of it. To be honest, I missed a lot of that era, for reasons I'll address another time.

From 2003 to 2006, WWE was very consistent in ensuring both brands were given equal representation, with Raw and Smackdown getting 15 entrants each. The idea of having retired wrestlers, or legends, returning for a one-off had yet to materialize at this point. Could it be that the focus of the show was more on providing opportunities to the current roster of wrestlers at that time? That's certainly one argument that comes up around this time of year—wasting Rumble spots on old-timers or former stars prevents a new star from being made. Suffice to say, during the first brand extension, the nostalgia factor was absent from the Rumble. In fact, the Rumble was about pushing a rising star to the next level, and to a Wrestlemania main event.

WWE seemingly tried to continue equal brand representation when they created ECW, giving them 7 entrants during 2007 and 2008. Legends were brought in for the first time in '08 as Jimmy Snuka (RIP), Roddy Piper (RIP) and Mick Foley played their one-night-only, surprise return cards to appreciative fans. Even then, however, the idea that an ECW wrestler would win the Rumble would have sparked a conversation along the lines of the following...

"Hey man, do you think someone from ECW will win this year? Like Elijah Burke or Finlay?"

"No way, man. Like those guys are going to be in the main event of Wrestlemania! WWE doesn't care that much about ECW anyways...it's watered down crap compared to Paul Heyman's company."

ECW wasn't treated equally by WWE and the rosters revealed that, even when they attempted to switch things up and put established stars like Mark Henry, Big Show, and Shelton Benjamin on the brand. The platform to rise to greatness simply wasn't there when compared to Raw and Smackdown. So, from 2009 to 2010, WWE gave less spots to ECW and more to Raw. Their attempts at equal representation were over and, as a result, a more accurate picture was drawn of their true feelings on each brand.

2009 Rumble entrants: 14 from Raw, 10 from Smackdown, 4 from ECW, 1 Legend ("Hacksaw Jim Duggan", 1 Surprise Return (RVD)

Which brings me to one of the most anticipated aspects of the Rumble in recent years...the surprise return or surprise debut. In recent years, WWE has excelled at using this tactic to introduce a new wrestler, or to surprise with a legend or returning star, to a wider audience of wrestling fans. Last year's surprise return and victory from Triple H would be the exception to what I will describe for you. His role behind the scenes as a WWE executive and his on-screen presence as COO gave his return more credibility. In fact, seizing opportunities to be the champion or to ensure his pick becomes champion is something Triple H has done often over the past 3 years. So, whether you liked Triple H winning or felt a new star should be promoted, it made sense within the story. I'll talk more about that tomorrow.

Legends, whether their return is the nostalgic one-night-only appearance or an indication of one more run on the main roster, get the crowd engaged in the Rumble, if only to be thrilled simply by seeing a past favourite of theirs walk out to signature entrance music. Other legends get more involved, executing finishing moves and even eliminating a few entrants.

In 2013, Chris Jericho and Goldust used the surprise return quite effectively; Jericho lasted from #2 to #25 and Goldust was eliminated by his half-brother, Cody Rhodes, sparking all sorts of rumours of a Rhodes showdown at Wrestlemania 29. In 2015, the surprise return spots went to Bubba Ray Dudley, The Boogeyman, and DDP. All received generous ovations from the fans, but none made a significant contribution to the outcome of the match. I feel that's the appropriate way to incorporate the nostalgia factor for wrestling fans, if WWE wants to include legends in the match. But that makes the argument against legends being in the match more powerful because of the competitive element to the match. Why have an entrant in the Rumble who predictably cannot or should not win? The surprise return of a legend is actually no surprise at all, in that case, because the odds of him winning are so low.

What wrestling fans seem to enjoy a little more is seeing a new wrestler debut at the Rumble. In recent years, this has usually been the graduation of a wrestler from the nXt (formerly FCW) brand getting a chance to make an impact at one of the biggest shows of the year.

nXt/FCW representation
2013- Bo Dallas
2014- Rusev
2015- none
2016- Sami Zayn

In selecting a new star for a Rumble spot, I feel there can be no argument. A new star is hungry for a chance to win and will be ultra-competitive in attempting to overcome the odds and achieve an underdog win. Furthermore, it allows for fans to be introduced to that wrestler's attitude, behaviour, moveset (albeit minimally), stamina, and perseverance. A guy like Rusev looks like a threat to win even though he's a rookie. Take a look at the way he walks down to the ring and handles himself in the ring, in 2014. That guy wants people to know he's a threat to beat up anyone, no matter how many matches they've won or titles they've worn. Other times, the Rumble can be a means to initiate a feud for the newcomer. Bo Dallas did that, in 2013, when he eliminated Wade Barrett. Barrett was embarrassed by being kicked out by the rookie and it sparked a post-Rumble feud between the two.

*BRRRRRING*

That's all for today. Tune in later this week for Part 2: Storylines for the Rumble Winners (2007-2016)

The discussion period is about to begin and I leave it to you to agree or disagree with what has been presented…

Will we see equal brand representation at this year's Royal Rumble?

Looking back on 30 years of Royal Rumble history, would you agree that the surprise debut of AJ Styles last year was the best use of a surprise return/legend appearance WWE has ever booked?

Why does WWE book surprise legend appearances at some Rumbles and not others? Do you think it's connected to Hall of Fame picks or perhaps Vince likes to give the fans a throwback moment to enjoy?


Get your answers to those questions in the comments section. Looking forward to discussing them with you.

Have a great day and, for those who have the Network, tune into WWE nXt tonight at 8PM EST. Things are heating up for Takeover: San Antonio. #Glorious #Kinshasa #Awesome