---



The Schoolhouse: RAW Shakes It Up, SMACKDOWN Shakes It Too- Updated


By JCool & Kleckamania
Apr 26, 2017 - 11:20:51 AM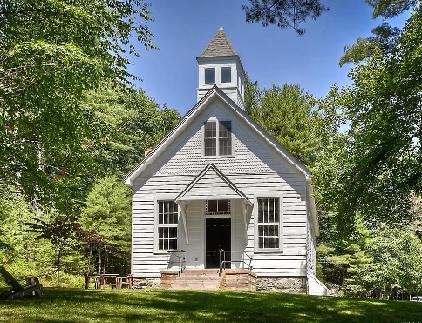 THE SCHOOLHOUSE




Greetings, folks, and welcome to the schoolhouse. Each year, the weeks following Wrestlemania produce some of the most exciting moments on Raw and Smackdown. New feuds begin. Superstars return from injuries or absences. Debuting stars surprise and shock the audience. It's a little bit like a new season has begun and the talk turns from celebrating (or complaining about) Wrestlemania to what the next year will hold for WWE.

This year, WWE made their post-Mania TV shows even more interesting by creating a "Superstar Shakeup". Decisions were made behind the scenes on which stars would change rosters, which stars would get immediate TV time, and which stars would simply get announcements or promos.

Each Commissioner and GM tried to improve their show but did they succeed? Did the fortune of certain wrestlers improve by changing shows or worsen? Here to help me in assessing the moves is fellow Main Page columnist, Kleckamania.

Oh it's true, it's damn true! I'm back at it with my Wolfpack brother J, and boy does it feel good to be collabing again with this guy! It has been far too long!



JCool & Kleckamania vs. The SUPERSTAR SHAKEUP- Parts 1 & 2



Moving to RAW

Moving to SMACKDOWN LIVE

Announced via appearance in a segment or match

US Champion, Kevin Owens:
The only man who can properly challenge AJ Styles as the face that runs the place is KO. This was the best move Smackdown could make and, yet, it is not for certain. That's because Shane McMahon and Daniel Bryan alluded to the fact that only the winner of the US Championship match, at Payback, will be moving. This leaves a slim possibility that Owens does not stay on the brand and Jericho moves over. I expect few will be fooled by that though and we are all excited for the KO era to begin. He should be a fighting champion, if he retains the title, and he will be in the main event mix for the remainder of the year.

I see KO getting a Dean Ambrose-esque World title reign at some point, maybe even defeating the Viper himself. He will take over from the Miz as top promo guy on the brand. Did I miss anything, Kleck?


I think you hit the nail on the head, J. I see Chris Jericho losing the United States title match and winding up on RAW. I will admit it is odd seeing two of the very best WWE has to offer battling over the United States title, but it fits as a transitional title for KO in the time between pushes. Like yourself, I see KO rising to the top of the heap in short order and winning the WWE title on Smackdown, and considering the current landscape of that show I can see KO really hitting his stride on this product.


#1 Contender for the US Title, Chris Jericho: This one should be easy. Y2J will lose his rematch to Kevin Owens, and "stay" on RAW. Why the quotation marks you ask? Well that will begin Jericho's hiatus from wrestling. So yeah, Jericho shouldn't have much of an impact on either product past his rematch with KO, which I think as a feud has really got the shaft from this whole roster shuffle. One thing is for sure though, Jericho will make my list for most missed.

I've got Jericho here, just in case something wacky happens and he wins the US Championship from Owens. If he does, and he ends up on the blue brand, I think he moves to a part-time role. His influence and impact on the week to week proceedings would be minimal until his schedule opens up again. The road to Wrestlemania is a time period where Jericho usually gets involved and if things aren't quite settled with Owens, might we see a reprise of their feud? A match against newcomers like Nakamura or Zayn or Styles would be warmly received, too. If he loses at Payback, everything I've shared gets delayed or maybe doesn't happen.

Sami Zayn: A move that many fans around here have been calling for, Zayn gets a fresh start on the blue brand. Kleck, I don't think his time on RAW was a waste but I feel as though there is an underdog story being created for him to rise above sometime in the next year. I think support will continue to grow organically for Zayn to start getting some wins and some main event success. What do you think?

Well J, I have heard multiple people now say that they think Sami is on the rise as an underdog, but I just don't see it. I like Sami, but WWE's booking of him since his feud with KO way back when has been abysmal. Granted, Smackdown is a much better fit for Sami, but I have yet to see anything booking wise that truly indicates WWE is doing anything with him but have him slide into high profile feuds/matches in order to generate buzz for other wrestlers.

Having said that, I get the feeling he will be the one to cost KO the United States title. After that decent US title reign, I just don't see anything big on Sami's horizon.


Charlotte Flair: I am wondering if WWE will rush to propel Charlotte to the top of the Smackdown Women's division, or give other talent a chance to pick up some steam before they push her to the top. I tend to think the latter, as Charlotte might start out enhancing talent a bit before experiencing her own success. Like J though, I think it is only a matter of time before she winds up Champ, and then Champ again, and again, and again, e.t.c. she deserves it though, as she is one of the best female wrestlers WWE has.

My only hope is she can fill the void left on Smackdown by Miss Bliss, as even though Charlotte is an infinitely better wrestler, Alexa is leagues better on the mic. Charlotte will have some proving to do on that front going forward, though I think that is exactly what she will do- prove her dominance.

Charlotte will conquer the women's division. It's just a matter of time and we can only hope that she brings the others up to her level. I'd argue that Lynch is already there and maybe even Natalya, as far as in-ring is concerned. Naomi should become an even stronger champion by feuding with Miss Flair, whether she wins or loses the championship in the process.

Tamina Snuka: I actually see this as a sign of hope for Tamina. I know, I know. Tamina has been non-existent, but maybe this is WWE's time to repackage her and give her a proper push? I mean, could it be any worse than her fate over the last year or so? And Smackdown needs women to step up to replace what they've lost. So I am starting to wonder if Tamina will be one of the ones who gets the greenlight on the blue brand. If she starts showing up a lot on TV, there may be something to that notion.

Kleck, you're the first one I know that is even remotely moved by Tamina's switch to Smackdown. The main problem is that she hasn't had a significant role on TV in a long time. Does she even wrestle at house shows? It feels like they trot her out every 6 months when they need an enforcer type or just need a "tougher" opponent for one of their rising stars to defeat. Worked as a swerve on the day but I'm afraid to say it's Tamina who may have been swerved by Shane McMahon and co, if she thinks she's going to have much to do on his show.

The Shining Stars: What's the consensus here, Kleck? Fun promos, capable workers, but no staying power?

???? I really don't know what to say. Their current gimmick might be one of the worst of all-time, and they only show up to lose matches- 3MB had more mic time. Unless booking heats up for these guys I think we are going to get much of the same on Smackdown, unless WWE tosses them a random bone by having them be transitional tag champs at some point. Maybe? But yeah, probably not. Expect these two guys to be jobbers to the stars for the foreseeable future.

I think you're right. After their debut weeks where they didn't catch on, it feels as though WWE has them around to support the division and help other teams improve. Nothing wrong with that.


Jinder Mahal: I still have no idea what to make of this. Jinderoid was a footnote on RAW, and now he has been instantly thrusted to number one contendership on Smackdown, and most recently put in a stable/stolen belt angle? I think this is all smoke and mirrors, and merely a first feud for Orton as champ. Afterwards I can see Jinder going back to laying on the mat while fans wonder how he hasn't been drug tested yet. I know that sounds harsh, but I see nothing from him to show me why he would or should be pushed.

What looked like a throwaway pick has already proven to be an important shakeup for the blue brand. After Mahal benefitted from a runner-up position and a tackle by one Rob Gronkowski in the Andre the Giant Memorial Battle Royal, could we have guessed he would be #1 Contender to the WWE Championship in 2 weeks?

Hearing Mahal claim the fans don't like him because of his culture and language has me cringing uncomfortably. He's delivering so far, Kleck. Not sure how that eventual title match against Orton will go but I'm optimistic he and the Bollywood Boys can get a reaction out of the crowd. Also, I love the stolen title gimmick and I hope Orton shows up at Payback without the title. These are the kinds of things that get people pissed off- the self righteousness, arrogance, etc. Perfect time of year to try out this feud. If it works, it can go into the summer months. If it doesn't, it doesn't harm the road to SummerSlam.


Announced via promo

Rusev: Dark horse pick of the draft for Smackdown Live. Things have cooled off for Rusev following his last US Title run and his more frequent appearances on Total Divas. He's due for a push and a return to being the Bulgarian Brute we all know he can be.

This has to lead somewhere. Rusev was freakin' massively over on RAW, and then got lost in the shuffle fast after the brand split. The guy has the look, size, charisma, and ring skills to be at the top of the card, and Smackdown is a perfect opportunity for him to shine the way he deserves. I can see Rusev taking off on Smackdown, and I do see a World Title run in his future. With a smaller roster and a focus on developing rising talent, Rusev could fit in perfectly on Smackdown. I'm in total agreement with J here, this could easily be the Dark Horse pick of the shuffle.


Lana: Something is in the works for Lana. She has been practicing her wrestling, and wrestling some dark matches recently, which makes me believe WWE has every intention of pushing her as a wrestler on Smackdown. As for how well she will do? If paired with Rusev as top heels, we could very well see them both carrying gold for a spell, though her wrestling career is too young to do much speculating on. Regardless, I see her and Roo Roo having a bit of a renaissance on Smackdown, taking over the Miz/Maryse spot on the roster.

Roo Roo? Hahahah, what a nickname! This girl is motivated and set on making a splash in the Women's Division on Smackdown. This is the right place for her to improve….actually, her work at nXt events is the right place. Keep that going as long as possible to ensure she's ready for Smackdown Live. I'm not sure she'll be spending much time alongside her husband. Seems like they'll still be associated, but they may not spend much time on TV together.

Sin Cara: Our masked luchador friend first appeared in WWE with plenty of hype behind him, in 2011. Since then, I can honestly say I have only enjoyed him during his tag team stint with Kalisto. Lucha! Lucha! I think it was a shameful thing (Lobsterhead) that WWE broke them up. That TLC match they had in 2015 remains one of my favourite tag team matches ever. Incredible stuff there.

As a singles competitor, Sin Cara spends most of his time working the lower card shows. He'd be better off in nXt at this point, don't you think?

I absolutely agree that Sin Cara should be put in either NXT, or the Cruiser division solely going forward, as he has been utterly directionless outside of his tag run that J mentioned. Not sure what to say, Cara is skilled, but WWE just isn't booking him. I see him having minimal impact, and eventually being endeavored after some time on Main Event and Superstars.

The New Day: One of the most popular factions in WWE history, the New Day's move to Smackdown will become a pivotal moment in their story. I firmly believe they have the ability to become a dominant group on the show, competing for tag and singles titles. Kleck, am I way off base here?

I think it is inevitable that they will experience a little more success before being broken up as a team. I predicted a while ago during my daily series that they would win tag gold 1 more time, and Smackdown is a perfect fit for that. After that though? I see a feud starting between at least two of the members, which will branch off (hopefully) into a little singles success for both Xavier and Big E. I could see Xavier holding US gold at some point, and Big E at the least might have a few cracks at the World Title though I don't see him winning it. At this point I think WWE is just milking the profitability of this group to the last drop, and the writing is on the wall for their eventual demise, though we may still get a brief solid run out of them on Smackdown.

I wonder if the Smackdown run might be longer...perhaps the New Day implosion can wait until next year's Rumble and road to Wrestlemania. Seeing them have singles success works much better as a group where they can continue to flaunt their gold and celebrate and get the fans' support. By breaking up, someone is going to get booed and that guy's singles run may not have as much meaning if that's the case. I cannot recommend a "Shield-esque" breakup here. The longer they're together, the better.



*BRRRRRING*

The discussion period is about to begin and I leave it to you to agree or disagree with what has been presented…

Whose prospects were most improved by the move to Smackdown Live?

Will the New Day break up in 2017?

Is Jinder Mahal's main event push going to last through the summer?


Kleck and I really appreciate you stopping by to read our thoughts on the "Superstar Shakeup". We look forward to seeing you add your own thoughts, opinions, and cool points. In my next column, I'll be presenting my take on how the results of nXt Takeover: Orlando have produced a world of opportunity for the nXt roster to succeed this summer.

Peace!






---

Moving to RAW

Announced via appearance in a segment or match

The Miz & Maryse: After a stellar 9 months exclusively on Smackdown Live, and many fans and critics speaking of a career renaissance, The Miz and his wife, Maryse are heading to Monday night. Kleck, surprised about this one?

I admit, I was a bit surprised by this one, as it seemed like Miz was about to start up a feud with Mr. Shinsuke Nakamura over on Smackdown based on him being interrupted by the King Of Strong Style just two Smackdown's ago. And yet Miz and his blushing bride showed up on RAW, and then proceeded to get humiliated by Dean Ambrose in a segment, followed up with a Miz pinfall loss to Sami Zayn later in the evening… ugh. Bad, bad start. Where did things go wrong, J?

Here I thought Miz was destined for a World Title push after his aweeeeesommmme heel work this past year, and yet now he has dropped numerous matches in a row, and is kind of free falling from his lofty momentum. What's up with that, WWE? Can Miz rebound? Yes. Will WWE let him? Probably not from the looks of it, at least I'm not very optimistic. Will I ever stop asking rhetorical questions? Don't hold your breath. J, what do you think Miz's chances are over on RAW?

I won't hold my breath and I think you need to find yours! There is no reason why the Miz and Maryse shouldn't continue to be successful in the mid to upper card of Raw. They have consistently produced compelling TV segments to watch on Smackdown, and Miz can handle himself in the ring just fine. On a 3 hour show, there has to be time each week for those 2 to provoke reaction from wrestlers and fans alike. If they don't get that opportunity, it'll be a shameful thing, lobsterhead.

Intercontinental Champion, Dean Ambrose: The IC Title switches brands. Let me guess...surprised again?

I'm a bit surprised by Dean coming over to RAW, J. Yes, Dean is the Intercontinental Champion, but this whole title run has felt like WWE handed him a consolation prize as a way of apologizing for pushing him down out of the World Title scene. The guy has really had little storyline impact as of late, and that was on a Smackdown that had a much larger and more wide open roster.On RAW, Dean is merely one Lunatic in an asylum, and I think his days as Intercontinental Champion are numbered.

There are times where it's alright for a main event talent to take a step to the side and win a mid-card or tag team title. If Ambrose doesn't quite fit into the RAW main event picture at the moment, and he really doesn't, then he's the best option to carry the mid-card crew.

I also don't think that means he goes back to the top of the roster. RAW is stacked with top tier talent, and I just don't see Dean fitting on RAW. I get the impression we will be seeing Dean work as an enhancing talent that puts over the top guys for a while, and then after that who knows. WWE doesn't seem to want to stick to a solid push for Dean, so I'm curbing my enthusiasm in regards to his ceiling.

Until Ambrose can find a way to forgive Seth Rollins, I think you're right about his role in building up other guys...like Samoa Joe and Finn Balor.

#1 Contender for the WWE Title, Bray Wyatt: I will say, this move frustrated me the most of all the shakeup. It seems like a very big foreshadowing that Bray will not win back the WWE Title now that he was moved to RAW, as then there would be two World Champions on the same show. Granted, Brock hasn't been announced as to which product he will be on. If Bray does win back the title, it is safe to assume Brock Lesnar and the Universal belt go over to Smackdown. I doubt that though, as it seems the Universal belt is the top belt, which indicates that it will stay on RAW. What does that mean?

That WWE just gave a lot of fans' hopes up with Bray's surprise World Title win at Elimination Chamber, and it was literally just a plot device to put the belt on Randy Orton before Bray fell back onto black days. I'll be honest, I loved Bray Wyatt, but WWE has ruined him for me. And his win/loss record indicates he will be eating losses on RAW, instead of worlds.

Ouch. Y'know, I think you speak for many fans right now in the frustration you have for Wyatt. The guy always seems like he's on the cusp of being even bigger than he is...and then he falls again. Still, for a guy who's had big matches at Wrestlemania and, now, a short championship reign, he's still a compelling character. Compelling if only because we are learning more about his history through the Orton feud, and seeing more reasons for him to want vengeance and conquest. I think Wyatt fits best on the roster because he gives them a bold and effective heel presence, which they lost when Kevin Owens moved to Smackdown.

Alexa Bliss: This move shows me that WWE is trying to revitalize the RAW women's division, which means they have some serious faith in Miss Bliss. Based on her promo on Monday, I see good things on her horizon. She outshined Bayley and Sasha tenfold on the mic, and I think it is only a matter of time before she adds RAW Women's Champ to her resume.

I don't like Alexa Bliss, and that is a compliment because, like you say, she is fantastic on the mic. She says things that make me not want to like her and her expressions of disgust and discontent with the faces on the roster are on point. Will she be able to rise to the top though or will she be stuck behind the aforementioned females?

Granted, the women's division on RAW is now a bit beefier, but there is always room at the top for a great heel, and once the Nia experiment is put on the backburner, I see Alexa taking that top spot for the foreseeable future. This is the first move I have a lot of faith in, though Alexa would be prominent on either brand, but now maybe the women on RAW will be more entertaining.

In-ring and promo-wise, RAW improved by bringing in Bliss. I feel good about this move. Also, with GM Kurt Angle being extra positive and cheesy with his words, Bliss is a natural foil with her sarcasm and attitude.

Mickie James: Oh Miss Hardcore Country… I will always have a soft spot for you.

Love the TNA Impact reference and, like you, Kleck, this is the theme I think of for James. It's soooo much better than her old WWE one that she's using now. Doesn't fit her character at the moment but does she not own the rights to it? Would love to hear that one again. Anyways, continue...

It was cool to see Mickie go over to RAW to continue her feud with Alexa, as it just barely started! Though as great of a wrestler as she is, and make no mistake, Mickie is a top 5 women's wrestler in WWE, I see her almost exclusively being utilized to enhance talent. She will put on a load of awesome matches, and work feuds very well, but most likely be a supporting player in the new RAW women's division, though a super pretty supporting player! I don't think I could ever tire of Mickie, and I kind of hope WWE proves me wrong and gives her one more brief run with a women's belt. I would encourage fans not to expect that though, and just enjoy her run while it lasts. What do you think, Mr. Cool?

So, what you're saying is that she's like Kobe Bryant, minus the injuries, of the last few years. He's not likely going to get another MVP or NBA Championship, but he's gonna help other people improve their game to get there instead, and then retire. I think I can agree with that. In fact, maybe the better comparison would be Natalya. Now both women's rosters have a veteran presence that the younger ones can learn from. And we know she can still go in the ring so that won't be an issue. I think we'll see some fine matches featuring Miss James.

Curt Hawkins: HAHAHAHAHAHAHAHA. Someone's gotta eat mat.

Kleck, you don't have much faith in Mr. Hawkins? I'm inclined to agree but I am intrigued by the decision to give him a segment on RAW to announce the change. We'll be looking at the RAW roster additions that weren't on the live show next and, yet, Hawkins got camera time. Does this mean he's going to get some attention in the coming weeks or is it more like "spotlight on the top jobber"? I'm interested what the class has to say about this one.


Announced via promo

Apollo Crews: Of all the gains Raw made, this one is the biggest dark horse of them all. Apollo Crews' athleticism and in-ring ability is impressive. I like the positive energy he exudes and I think those qualities, alone, make him easy to cheer. You gotta figure that he has an opportunity to showcase that on Monday night, and there IS room for him to show off what he can do.

I just can't get excited for Apollo anymore, J. He has been completely directionless since being called up to the main roster, and pretty much non-existent on Smackdown for quite some time. WWE seems to literally have zero clue how to book the guy, which means when he is on TV, it will be to lose against guys who do have a direction.
What a crying shame, as Apollo is freakishly awesome in the ring, and with the right gimmick he could soar to World Title heights. I think he is a better fit for the World Title scene than Big E, but until WWE commits to him, Uha will be dominated by the entire WWE nation…. Sigh.

I can appreciate that, Kleck, and he may never earn that push to the top… but I feel like a slow progression is happening. Give him time to wrestle, to show off what he can do and have good matches in the ring, and the fans will come around to him once he gets a bigger story. Like I said, still huge potential for Crews and we agree on that.

Kalisto: I'll be honest, I was starting to think Kalisto didn't exist anymore. Since late 2016, he has been as directionless and absent from television as Apollo, and I'm not really sure where he fits in. I suspect WWE will slot him into the Cruiser division, though that division is so bloated as is. Despite that I can see Kalisto winning the Cruiser belt, though if he isn't injected into that division, I think your only hope of catching Kalisto on TV will be some matches on Superstars. If you're a fan of the guy, I'm sorry. His underutilization rivals that of Gran Metallik, which is a bad sign if you ask me Mr. Cool.

With the Shakeup, I was wondering if some of the wrestlers that would change sides would simply be moving from Main Event to Superstars. I think it's alright for each show to have a "farm team" of sorts, IF there is some movement between them. Those minor shows could be much more effective if we saw wrestlers working their way up from them, in the same way as A and B pools work in world championship hockey. If an A team finishes last, they are relegated to the B pool, and the top B team moves up.

Kalisto is a guy that seems to fall in and around that line. He wrestles well and the kids like him, so let him work some minor shows and then bring him up when you need a fresh opponent for a star on the A show. Or the 205 Live idea...I like that, too. Or both. Like you say, he's underutilized at present.

Heath Slater & Rhyno: I guess we can't really complain, as Slater & Rhyno did get a run with Tag straps before they were all but forgotten, but RAW's tag division is building up, and these two men have no current direction on the roster. I suspect we will see these guys putting over multiple other tag teams in the coming months, and without segment/out of match TV time, there is no invested interest in them as a fan. Sad, as they were wildly entertaining for a while there. What say you, J?

I just want to remind everyone that Heath Slater has a family to support and the money he earned by winning the Smackdown Live tag titles won't last. He's gotta put food on the table and that's the way you get people to care about this team again. Have him cut a promo about needing to buy braces for one of his kids...or new football equipment. That personal side that was on display last spring/summer was real swell to watch and it would give the team a purpose to fight for contendership of the RAW Tag Titles. They COULD enhance the division, one that is picking up steam with the addition of the Hardys and the Revival.

*BRRRRRING*

The discussion period is about to begin and I leave it to you to agree or disagree with what has been presented…

Whose prospects were most improved by a move to RAW?

Is Apollo Crews the biggest dark horse pick of the Shakeup?


Kleck and I really appreciate you stopping by to read our thoughts on the "Superstar Shakeup". The Smackdown Live side of the shakeup will be shared in the coming days. In the meantime, we look forward to seeing you add your own thoughts, opinions, and cool points. For those who celebrate, a happy Easter to you and your families.

Peace!