---



The Schoolhouse: Survivor Series 2017 (Live Results Commentary)


By JCool
Nov 19, 2017 - 7:26:33 PM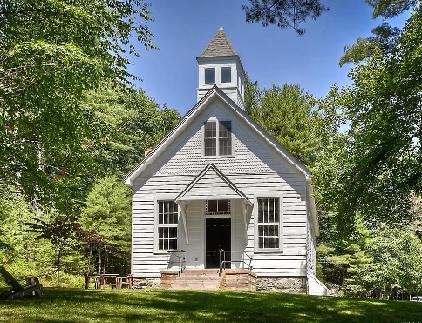 THE SCHOOLHOUSE





Greetings, folks, and welcome to the schoolhouse. Thought it was time we get a little live and direct commentary on a special event in wrestling. It's WWE's annual Survivor Series, the 31st edition, and plenty of great matches have been booked for tonight.
Keep refreshing for commentary on the main show's card as it happens.

Hot Opener: The Shield (RAW) vs. The New Day (SD LIVE)

There's a reason why The New Day have been placed in the opening match of a PPV/Special Event for the past 3-4 months. They are rightfully being asked to get the ball rolling, get the crowd invested because they are amongst the top talents in the WWE today. I can remember a year ago, Doc was saying the only thing holding them back from being considered a top tag team/faction was a major feud. They've had that with the Usos and, tonight, they're facing the Shield in a "dream match".

Although I'm pulling for SD Live, I expect Raw to win this one. New Day may deserve it on account of their longevity and consistency as a squad, but The Shield is a powerhouse on a whole other level.

-----

After 20 minutes of exciting, in-ring action, including some pretty creative triple-team manoeuvres from both teams, is anyone really surprised to see The Shield win?
Roman Reigns saves the day with a spear on Big E to break up a pinfall attempt by Xavier Woods. He then gets set up for the triple powerbomb on Kofi, but this one was from the top turnbuckle. There's really no getting up from that kind of impact.

Mind you, Ambrose and Rollins recovered pretty quickly from being slung over Big E's shoulders and getting spike DDT'ed from Kofi and Xavier who flew from the second rope....

After 1 match, it's 1-0 RAW

Follow-Up: RAW Women vs. SD LIVE Women (5-on-5 Survivor Rules)

Special moment for Alicia Fox who gets some continued spotlight by captaining Team RAW. Her tenure with the company has been long but often unproductive.

Determining who would win this match depends on one question: Who gains the most from victory? There's only one answer: Asuka. She's the newest call-up to the roster and because of her amazing nXt career, she rolls on to the main roster as a red-hot prospect. It's the equivalent of the Soviets defecting to North America to play NHL. These guys weren't your average rookies; they were already pros, capable of matching the top talents of their day. Asuka is that woman. She's already a pro and her wrestling style, look, and intensity have captivated the WWE Universe.

Again, I'm an SD Live guy these days so I'd love to see them squeak out a victory, but it's much less likely than a New Day upset in the last match.

----

Caught the start and the finish of this match. Last 2 for RAW were Asuka and Sasha Banks and that makes sense. For SD Live, it was Tamina and Natalya, setting up a perfect face/heel battle between the former SD Women's Champ and the undefeated Asuka. Those last few minutes of submission-style wrestling were refreshing to watch, even if the outcome was certain.

Also, Natalya more than held her own in this match. She was the real captain of this team; Becky Lynch has not had a very favourable 2017, and she should have some genuine frustrations motivating her to step it up next year.

After 2 matches, it's 2-0 RAW

Cool Down #1: The Miz (RAW IC Champ) vs. Baron Corbin (SD LIVE US Champ)

The Twitterverse has been unanimous, on my feed at least, that Corbin needs this win and Miz can manage just fine without it. I'm down with that.

----

Corbin and Miz wrestled a short but action-packed match.

Highlights for me included: Miz's DDT on Corbin. Miz has gotten real good at applying that move. Corbin's End of Days on Bo Dallas was back-breaking. Corbin's heel work in front of Maryse was classic. Dude deserved the victory and he got it, overcoming the Miz and his Miztourage. Love that he celebrated the win but still found time, in the post-match interview, to dish out some verbal abuse to the fans after the match.

After 3 matches, it's 2-1 RAW

#4 Clash of the Tag Champs: The BAR (RAW) vs. The Usos (SD LIVE)

This match is literally placed around the mid-point of the show to raise the bar and get the wrestlers following it to keep stepping up their game. With such capable wrestlers as these 4, I don't think there's any doubt that they will deliver. Could go either way.

---

Pleased to announce we've got a tie game here. The Usos come out on top after everybody gets their trademark moves in. Cesaro stopped his giant swing short to apply a Sharpshooter. Jimmy and Jey got their simultaneous side kicks in on the kneeling Sheamus. The Usos have been straight fire all year and they act like it, too. They even got some pre-match mic work in, which I reckon is a sign of confidence from management. There's a small part of me that wishes the titles were all on the line there, so the Usos could become the Undisputed Tag Champs. That would provide for some intriguing storyline possibilities heading into Clash of Champions, wouldn't it??


After 4 matches, it's 2-2 between RAW and SD LIVE

Rising Action or Maintaining Momentum: Alexa Bliss (RAW Women's Champ) vs. Charlotte Flair (SD LIVE Women's Champ)

Great call on WWE's part to have these champion vs. champion matches. With Charlotte's recent victory over Natalya on SD LIVE, that upped the interest level in the Women's Championship match for Survivor Series. This is a unique matchup that we haven't seen yet on the main roster. Both women have mean streaks, both women are intense competitors, but one of them has a gigantic size and reach advantage. Will it be the difference maker?

---

Okay, folks, how weird is it to watch Charlotte getting overwhelmed by her opponent to begin the match? This has been consistently happening since she started getting cheered as a face during the past few months. A woman of her talent and her athleticism should not be struggling so much to get her moves in. Bliss has been dishing out punishment for most of this match, using the turnbuckles especially well to jar Charlotte's momentum and attempt to give her a nasty headache or backache.

Charlotte fends off the move formerly known as the Sparkle Splash by bringing her knees up. A minute later, she's turned it around and applied the Figure-Eight leg lock to Bliss who lies there, clenching her jaw, and doesn't even attempt to punch or claw at Charlotte's exposed leg. The Figure Eight is easier to defend than a Figure Four because of the lack of Charlotte's ability to defend strikes- she's in a bridge for crying out loud!

Bliss looks good in the loss and Flair may be on her way to starting a new undefeated record at PPVs.


After 5 matches, it's 3-2 for SD LIVE!


Main Event #1: Brock Lesnar (RAW Universal Champ) vs. AJ Styles (SD Live WWE Champ)

Highlight of the night for many wrestling fans, this special champion vs. champion match was literally a shadow of a dream a month ago. No one suspected when Jinder Mahal challenged Brock Lesnar for Survivor Series that the match would be remotely interesting. AJ Styles' victory over Mahal a few weeks ago put him in Mahal's spot and everyone stands to gain from the effort the Phenomenal One will give against the Beast tonight. Hard to see Lesnar losing this one though.

---

Folks, this match delivered. If you were in the minority of people not looking forward to the match, perhaps because of the predictable result, you need to rethink your position and watch this one.

It began with an onslaught of physicality from Lesnar on Styles. It was cringe-inducing, at times, the way that Lesnar was ragdolling Styles around the ring. Felt like it might be a pretty short match for a while with how much Lesnar was in control.

Styles was able to gain some momentum though, catching Lesnar with a few well placed kicks and punishing him with a surprising DDT in the corner. Sending Lesnar reeling on the outside, Styles continued to pursue him, first with a flying springboard forearm, then by smashing him into the steel steps and then using the steps to launch himself into Lesnar again.

There were more than a few times where Styles came close to victory, employing all of his finisher moves, including the Calf Crusher (which Brock escaped by slamming Styles' head five times in a row on the mat), and the Phenomenal Forearm. By the time Styles had gotten all of his finishers in, and Lesnar was still alive, it dawned on me that Styles may well fly into an F-5 from the apron.

Moments later, Styles went for one more Phenomenal Forearm, Lesnar caught him, as he had done a few times earlier in the match, and F-5'ed him for victory.

Still worth the watch and both guys deserve a ton of credit for making that match as exciting as it was.

The best of 7 is tied at 3-3 between RAW and SD LIVE. How fitting that the Men's 5 on 5 Survivor Rules match be the deciding one for brand supremacy this evening.

What are the chances that this brand supremacy angle continues past this week?
Doesn't it seem like some of these feuds shouldn't stop cold?

Main Event #2: RAW Men's Team (Cpt. Angle, Finn Balor, Samoa Joe, Braun Strowman & Triple H) vs. SD LIVE Men's Team (Cpt. Shane, Bobby Roode, Shinsuke Nakamura, Randy Orton & John Cena

A lot is going to be said about this match in the coming hours, days, and likely weeks, with year-end reviews just around the corner. It's such a stacked match, in terms of major impact main eventers and future Hall of Famers. WWE wanted all the stars in this one to make it a must-watch and I believe they will succeed in that. It's pretty difficult to ignore a match that features a returning Triple H, Kurt Angle, and John Cena amidst current stars, who were formerly of competing promotions, like Balor, Samoa Joe, Nakamura and Bobby Roode. Throw in the Monster, Braun Strowman, the man of no fear, Shane McMahon and Mr. RKO Outta Nowhere, and you've got the potential for a thrilling match.

RAW is still considered the A show, and I don't see that changing tonight. They'll likely win via some kind of shenanigans.

---

With Survivor Series 2017 now off the air, here are the highlights that stood out to me from the match:

- The anticipation for Finn Balor and Shinsuke Nakamura to enter the ring and face one another again.

- How that excitement continued when Triple H tagged himself in to face Nakamura, and then when Bobby Roode tagged in to face Triple H.

- Braun Strowman owning the ring and eliminating both of the aforementioned SD Live stars (Roode and Nakamura). The guy is so strong and so powerful. All of his power moves are believable.

- The dissension between Triple H and Kurt Angle being so very obvious. Triple H's game plan was to screw over Angle. There was no bluffing with that. He made sure that everyone knew Angle was done for if even the slightest hiccup occurred on the RAW side.

- Strowman taking the bump through the announce table. It was him or McMahon!

- Being worried that Randy Orton was going to be the sole survivor for the SD Live team for a good 5 minutes...and when he was eliminated, even though I was cheering for SD Live, I was quite pleased to see Orton lose. Take a break already.

- Angle locking McMahon for a good minute in the ankle lock and it appeared like he might get the win for RAW, until HHH decided he wanted to make Angle pay for something. Still not quite sure what that was. Angle was leading the team to victory. There was really no good reason for HHH to drag Shane's body over Angle to eliminate him.

- A fantastic minute of suspense where Strowman wasn't sure if HHH was siding with Shane or not. It was slightly weird but also very captivating TV.

- Seeing HHH get his ass kicked by Strowman to end the show. Highly satisfying.

After 7 matches, RAW wins 4-3.

*BRRRRING!

That's the bell, folks. Time for a few discussion questions and to get some sleep before the next school day begins.



Which match surprised you with how engaging and entertaining it was?

Did you find the PPV, as a whole, very predictable? Did it take away from your enjoyment of the evening?

Should there be some follow-up with these feuds beyond this week's RAW and SD Live? Won't it feel odd if they move on, pretending none of this actually matters?



Thanks for joining me in the schoolhouse for this live commentary and analysis on WWE's Survivor Series 2017. I'll be around the discussion section, below, during the next few days, and you can catch me on Twitter by clicking on the button below.

Peace!