---



The Schoolhouse: Why Money In The Bank Matters (More Than You Think)


By JCool
Jun 15, 2017 - 4:39:12 PM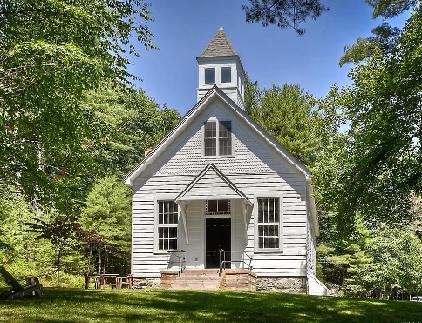 THE SCHOOLHOUSE





Greetings, folks, and welcome to the schoolhouse.

Money In The Bank 2017 matters. It is a MUST-SEE PPV and it's happening this Sunday.

For the first time in its 8 year history, the Money In The Bank PPV will be hosted exclusively by the Smackdown Live brand. This is a huge victory for the blue brand because of how popular this match type and show have become in past years. Some fans even consider MITB a top 4 PPV, placing its importance higher than Survivor Series, amongst the original four (Rumble, 'Mania and SummerSlam being the other three). While it is no longer a dual-brand show, there's still a great opportunity for Smackdown Live to produce a PPV that will be considered amongst the best of 2017. It will likely be #1 or #2 for the Smackdown Live brand when we get around to year-end reviews in December.

If you need convincing about MITB's importance, you've come to the right place.
Read on and keep track of the cool points, challenges, and questions you have for our discussion at the bottom of the page.


First, a few criteria for what makes a PPV important, relevant and entertaining:


Engaging feuds:
Ultimately, fans need to be invested in the wrestlers and why they are fighting. The job of weekly TV is to create a hook for viewers to tune in to the PPV. Each opponent must have a clear objective and a reason for fighting, as well as a risk of losing something of value.


Exciting matches:
The physical contest itself has to be interesting, whether it's high-flying action or intense brawling or mat-based submission wrestling. Each wrestler has to be at their best for a PPV and use their time effectively to show what they can do.


Historical Context:
Anytime a match can be viewed with a historical context, that raises its importance to fans. Long-time rivalries and first-ever/last-ever scenarios add drama that draws in viewers to care more about what could or might or will happen, and how it affects the future.


Surprise Factor:
Shock value remains an exciting part of pro wrestling. This can be as simple as a wrestler winning a match they are not expected to win (#JinderMahal) or the return of an old favourite, or the arrival of a star from another brand or promotion.

So, keep these in mind as we look at why the matches on the Money In The Bank 2017 card matter.


Smackdown Live Women's Championship: Naomi (c) vs. Lana

Short yet engaging premise, historical context and surprise factor of Lana contending in her debut

This is a unique matchup. If you haven't been following the brand for a few months, Lana's title shot isn't just a surprise to you, it's a surprise to us all.

Naomi, being the generous, fighting champion that she is, offered to put the title on the line, two weeks ago, when Lana made her debut on Smackdown. Lana immediately questioned Commissioner Shane McMahon about why she wasn't involved in the inaugural women's MITB match. Later that night, Lana interfered in the tag match, costing Naomi's team the victory. Naomi got pissed off and decided she'd take on the ravishing Russian, demonstrating either supreme confidence in her abilities or a short temper.

Whatever Naomi's intentions, Lana got her way and has a huge opportunity, on Sunday. Both ladies have impressive athletic ability and could potentially impress fans who, at this point, likely have low expectations for a young champion and a rookie wrestler in their first PPV encounter. It's a rare feat for a debuting wrestler to get a title shot; Smackdown Live is truly the land of opportunity.

Who will enjoy this match: Fans of women's wrestling, out of nowhere title shots, major debuts, and in-ring athleticism


Smackdown Live Tag Team Championship: The Usos (c) vs. The New Day

Engaging feud and potential for an exciting match

These two teams haven't clashed in over a year and a half and a lot has changed since then.

The Usos are no longer the easy-going, painted-face, neon-wearing, fun-loving guys they once were. They've reinvented themselves, taking away the paint, putting on black caps and jeans, and spitting some furious jargon on not being messed with. True to their word, nobody's been able to stop them since they won the Smackdown Live Tag Team Championships over American Alpha in March.

The New Day are literally the newest team to the blue brand and are looking to continue their winning ways, which led to the longest tag team championship run in WWE history. They have been a constant presence of positivity and serve as an improvement to what the Usos once represented, albeit a sillier, brighter, and more hilarious variation. They also have the benefit of being a team of three but they haven't used that to their advantage recently.

This match is the Usos to lose and the tag team division would benefit from this feud carrying through the summer into SummerSlam.

Who will enjoy this match: Fans of Booty O's, Samoans, quick tags, and a tag team dynasty getting a dose of humility (#NewDayNeedsToBeHumbled)



Women's Money In The Bank Ladder Match: Charlotte vs. Becky Lynch vs. Carmella vs. Natalya vs. Tamina Snuka

Potential for all 4 factors to be hit out of the park in this first-ever match of its kind in the Women's Division

One woman is going to climb her way into the history books and into an almost certain championship run in the near future.

The rumours of the women getting their own MITB match have been floating around consistently for the past year or so. Once we saw an Ironwoman match in nXt, in 2015, and a Hell In A Cell match on the RAW brand, in 2016, the odds got a whole lot better for more gimmick matches to be included in the Women's Division.

There's a fascinating dynamic at play for this ladder match because we may well see somewhat of a handicap match at times, with the Welcoming Committee of Natalya, Carmella and Tamina, fighting off Charlotte and Becky Lynch. At some point, this group of 3 should deteriorate as they find opportunities to ascend the ladder to claim individual glory. This breakdown may allow Charlotte or Becky better odds to win.

Keep an eye out for any woman who's gone from the action for a long period of time. Conserving strength and observing how things unfold has allowed many of the male MITB champions to claim an unexpected victory in this match type. Carmella would seem to fit this role the best as her and Ellsworth's shenanigans might just give her the advantage she needs to win.


Who will enjoy this match: Fans of ladder matches, historical first-ever moments, Charlotte Flair and her incredible athleticism, FABULOUS people, and high-risk, high-flying action.



Men's Money In The Bank Ladder Match: AJ Styles vs. Kevin Owens vs. Baron Corbin vs. Dolph Ziggler vs. Sami Zayn vs. Shinsuke Nakamura

Engaging collection of wrestlers, great odds for an exciting match, lesser odds for shock factor

Look at those six names. This is a brand-exclusive MITB match that could easily be an inter-brand MITB match. All six of those wrestlers have a purpose and a reasonable chance of winning. Yes, even Dolph Ziggler, who provides a necessary veteran presence and championship standard.

Who needs this briefcase the most? Who wouldn't otherwise get a championship opportunity and desperately wants to rise to the main event level on Smackdown Live?

Two men fit that description the most: Baron Corbin and Sami Zayn. Corbin, the lone wolf, has hovered around the main event level on Smackdown Live for months now. He consistently asks McMahon and Bryan for a chance to prove himself and wants to be seen as a big deal. Zayn has been labelled the ultimate underdog. On RAW, he was stuck trying to convince Stephanie McMahon and Mick Foley that he could be depended on to carry the flagship, and suffered months of punishment from Braun Strowman and his ultimate foe, Kevin Owens. Starting afresh on Smackdown, Zayn has yet to get a victory that launches the next chapter of his young WWE career. The fans' support will be behind Zayn to get the win on Sunday.

Who will enjoy this match: Fans of multi-man matches, thrillers, mystery and suspense shows/books, the Lone Wolf, Nakamura and AJ Styles' theme songs, and underdogs



WWE Championship: Jinder Mahal (c) vs. Randy Orton

Shock factor if Mahal wins, certainly an engaging feud if only because it's gotten people talking

The marahaja, Jinder Mahal, won the WWE Championship at Backlash and is experiencing the greatest success of his career. Randy Orton, the man he beat, and 13-time WWE Champion, has been awarded the standard rematch, to which all former champions are entitled. He can attempt to right the wrongs of a month ago in his hometown of St. Louis, MO.

The likely result of this match will be an unhappy WWE universe, no matter who wins. Mahal has been fantastic in his role as a "foreign" champion, representing the country of India. He preys on the prejudices of fans who don't think he deserves to be champion by insinuating they are intolerant, discriminatory and potentially racist. He wins matches unfairly with the support of the Singh brothers. These are all effective ways of drawing heat.

Orton, now in the veteran role, is still the same ol' apex predator he's always been, which isn't terribly flattering. His brief championship run didn't have much support from the fanbase. He's been a rather bland good guy, resting on the laurels of his past successes and his ability to hit the RKO from anywhere is his only threat.

To be honest, Smackdown Live needs a hero to overcome the Maharaja, and Orton is not that guy.

Who will enjoy this match: Fans of champions who unexpectedly retain the title, butter chicken and samosas, RKO's out of nowhere, outside interference and Jinder Mahal's opportunistic title reign.


*BRRRRRING*

The discussion period is about to begin and we leave it to you to agree or disagree with what has been presented…

What are your predictions for the matches on Sunday night?

How much does Smackdown Live benefit from a long title reign by Jinder Mahal?

Will the Women's MITB match remind us that the Women's Revolution continues to bring the women to new levels of competition and sports-entertainment? Or will it falter?



Sunday can't come soon enough. To all the fathers, grandfathers, Fathers and father figures, a very happy Father's Day to you. Perhaps part of your celebrations will include tuning into Money In The Bank with the kids or grandkids. It will be time well spent.

Enjoy the rest of the predictions and thoughts from the Lords of Pain columnists, on the main page, and in the Columns Forum. I'll be sharing my thoughts on Twitter Sunday eve and Monday morning for those who want to follow along. #CoolPoints

Peace!