---



The Schoolhouse: Why Randy Orton should LOSE at Battleground


By JCool
Jul 23, 2017 - 1:44:57 AM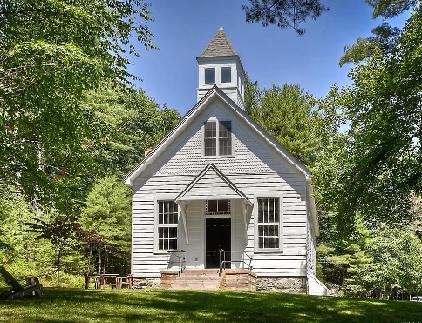 THE SCHOOLHOUSE





Greetings, folks, and welcome to the schoolhouse.

Randy Orton should lose at Battleground tonight.

So much has been said about the 50th WWE Champion, Jinder Mahal, and why he shouldn't have ever been given the opportunity to win the prestigious championship. After every episode of Smackdown Live, I read feedback from people still questioning why Mahal is still the champion. They say he offers nothing in the way of talent, charisma or purpose, and that this story with the legendary Randy Orton is stale and rather boring.

The only stale and rather boring part of this feud is Randy Orton.



The Setup

For any fans who have been following the WWE semi-regularly for the past few years, it wasn't THAT long ago that Orton was receiving the same kind of treatment as Mahal does now. He was a multiple-time world champion who had seemingly done everything he could in the WWE and was coasting on his past laurels.

His feud with John Cena, circa late 2013 was a struggle to watch. These two stars have faced off so many times over the years that a showdown between the two contemporaries is no longer very interesting. I recall watching their TLC match, in which the two world championships were unified, and being utterly bored with how that match progressed. My wife, who is not a wrestling fan but who does tend to enjoy the prospect of weapons and bleeding in matches, felt the same as I did. Nothing those two did interested her and there seemed to be little desperation on either man's part to actually get up the ladder and win the match.

Admittedly, Orton's title run, heading into Wrestlemania XXX, worked but only because of the possibility of Daniel Bryan interjecting himself into the feud between he and Rumble winner Batista. That wasn't even established until a few weeks before 'Mania. Prior to that, fans were dreading a main event between Orton and Batista. Thankfully, we got to watch Bryan and the Yes Movement overcome him and Batista, a dream come true for many fans, including myself.

Orton did have a pretty great feud with Seth Rollins, in which he split from the Authority, and provided one of the great highlights of Wrestlemania 31 with his stunning RKO on Rollins to get the win. But when Rollins cashed in his MITB briefcase, later in the show, to become the champion, eyes were rolling with the thought that his most recent opponent might be contending for a world title…AGAIN.

At that point, Orton was a 12-time world champion and had been a main event talent for 11 years. Is it fair to suggest that some fans felt over-saturated by Orton's presence? The excitement of a championship chase was simply not there. Rollins was a new star and needed some cementing in the role. Orton helped him get that but he didn't need the title himself.

During the past year, an intriguing relationship with the Wyatt Family, one in which Orton became a part of the stable, provided another opportunity for the legend killer to provide support to a newer star. The tag run, in which they briefly won the Tag Team Championships, kept viewers engaged wondering if Orton was sincere in his desire to join a former foe, or if it was a Trojan Horse kind of plan to eventually defeat Wyatt.

We know how it turned out. Orton joined his fellow Evolution brothers to become the 3rd Rumble champion of the past 4 years to become a two-time Rumble champ. I did read somewhere that the betting sites had Orton pegged as the favourite to win and that makes me all the sadder. This year's Rumble lineup was stacked. There were at least a handful of wrestlers who could have benefited more from that spot. Furthermore, Orton's win set him up to face then-WWE Champion…yup, Mr. Hustle, Loyalty & Respect, John Cena. If there's one match nobody needed to see again, it's Orton vs. Cena.

The WWE booking staff may have felt the same way and decided to continue the rivalry with Bray Wyatt, and Orton revealed he was against Wyatt all along…which was okay… except that the matches weren't. The projected bugs and worms on the Wrestlemania 33 ring, in Orlando, may have been a first for a wrestling ring mat, but they didn't make the championship match any more exciting to watch. Seeing Orton win again was boring. His time as a counterpart to Wyatt was far more interesting than the bland, venomless Viper character that Orton walks out on to the Smackdown Live ramp week in and week out…which brings me to the current day.


---
The Finish

Reviewing Orton's recent past, is there any wonder why this feud with Jinder Mahal isn't captivating enough to people? Too much of the blame is going on the newcomer to the title picture who is doing a fine job at getting people to boo him. Imagine that! A bad guy who can actually get fans NOT to like him instead of the usual modern bad guy who does cool things that some fans like and others don't.

Mahal's past two wins over Orton have shocked and surprised fans, yes, but they have also been largely dependent on interference. This tactic infuriates fans further into wanting to see him get his just dues…to lose that championship. The only problem is that no one is in a rush to see Randy Orton win the WWE Championship again. What would make MORE sense is to have the most beloved wrestler on the Smackdown Live roster swoop in to save the day. That man is NOT Randall Keith, no matter how much he spews about his family being disgraced.

Mahal didn't even touch his dad and the other legends at the Money In The Bank PPV, his cronies, the Singh Brothers, did. And Orton dealt with them accordingly, planting them with RKO's at ringside. He says Mahal took his dignity and left him for dead. Such an exaggeration. Mahal did no such thing. He kept his focus on the match, instead of getting sidetracked by what was happening in the first row at ringside. When Orton re-entered the ring, he paid the price for giving in to his pride and thinking that his dad and friends couldn't take care of themselves…or that security couldn't intercede on their behalf and prevent the Singhs from interfering.

So, tonight, the WWE has set up a Punjabi Prison match in which they are hoping to elicit concern and sympathy for Orton to overcome the odds that are stacked against him. They hope that fans will cheer for Orton to defeat the foreign champ, just as they hope fans will cheer Cena in his flag match against Rusev.

Orton just isn't very inspiring though and his work in-ring or on the microphone has done nothing to sway me in his favour. Jinder Mahal is a much more interesting WWE Champion. Any feud he takes on will be fresh. He will, appropriately, be booed because he wants to be booed and acts in a way that will elicit boos. Finally, he is a rising star who is making the most of his time in the spotlight. It can be argued that the Orton feud is simply a means to spur on people to hate Mahal more, to give him experience in the main event so that he can excel in future PPVs.

If that's the case, all the more reason why Orton should not win at Battleground. This should be the final match between the two and, perhaps, a vehicle for Orton to exit for another hiatus. Certainly the shame of losing three major matches in a row to Mahal will be enough to send Orton away. And I hope it happens because it may provide an opportunity for his personality to evolve. The once great champion, now doubting his abilities, walks away from what he loves, questioning if he still has what it takes to win. Now that's a story fans can sink their teeth into…that's a wrestler fans can feel sympathy for and support in his quest to rise again.

A Randy Orton victory, in the Punjabi Prison tonight, only sets up a SummerSlam rematch against Mahal and I think we can all agree that no one wants to see another Orton/Mahal match after tonight. We've seen enough and it's time to move on.



*BRRRRRING*

The discussion period is about to begin and we leave it to you to agree or disagree with what has been presented…

Aside from his recent foray as a Wyatt Family stable member, do you find Randy Orton's character bland and stale?

Agree or disagree: Orton should be more upset at the Singh Brothers than Jinder Mahal.

Who should Orton and Mahal wrestle at SummerSlam, or should one or both go on hiatus after tonight?



Enjoy the rest of the predictions and thoughts from the Lords of Pain columnists, on the main page, and in the Columns Forum. I'll be watching in the wee hours after work, early Monday AM, praying for matches that keep me awake, instead of putting me to sleep.

Calling it now... the most interesting match of the night will be The Usos vs. The New Day. For anyone who feels the New Day has yet to have a memorable tag feud, they've finally got it now and this one should be far from over.

Peace!