---



The Schoolhouse: nXt Monthly Rankings (September 2017)


By JCool
Sep 9, 2017 - 1:29:05 AM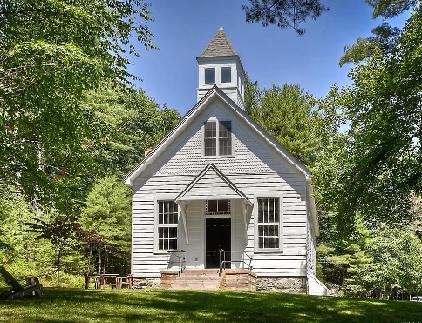 THE SCHOOLHOUSE





Greetings, folks, and welcome to the schoolhouse.
Our monthly evaluation of nXt continues, focusing on the status of its three main divisions: Men's, Women's and Tag Team. Let these rankings act as a format by which we'll discuss which wrestlers are progressing in a positive direction, acquiring TV time and showing their abilities in matches or brawls. With the positives also come the negatives, and we'll also look at wrestlers whose appearances on nXt TV are sporadic or less relevant than their counterparts. It will be interesting to see how these rankings change over the coming months as wrestlers are woven in and out of storylines and feuds.

Use the table of contents below to jump to whichever division you want to read first, or keep scrolling and read it all in one sitting!
Men's Division
Women's Division
Tag Team Division


Men's Division


6. Johnny Gargano, N/R in July

Gargano returned to singles competition, post the #DIY tag run, with a victory over Raul Mendoza early in the month. He also got his first singles match at Takeover: Brooklyn against Andrade "Cien" Almas. The crowd loved his quick pacing in the match and prepared a few chants for him. He did lose but he fared so well that fans cheered him anyways.

Gargano vs. Ciampa will happen as soon as Ciampa's healthy but, in the meantime, Gargano deserves to be booked for other matches. He's a talented bloke.

5. Roderick Strong, N/R in July

On August 2nd, Strong's emotions get the best of him as he attacks champion Bobby Roode during a backstage interview. He just wants to fight Roode. GM Regal says he will not be added to the nXt Championship match at Takeover: Brooklyn III. Strong continued to poke his nose into Roode's affairs, demanding at least a title shot, if not, a chance to fight Roode in the ring.

On August 9th, Roode suggests Strong fight McIntyre and, if he's successful, then he might get a chance at the title. That goes to a no contest when Roode interferes and beats up both guys. Strong had to sit out Takeover: Brooklyn without being booked. Just another log to throw on the fires of motivation. Last week, on August 30th, Strong finally beat Roode and everyone breathed a sigh of relief. Next stop= nXt Championship match

4. Hideo Itami, #4 in July

Itami continued to express his frustration at being disrespected by others. On August 9th, we see a post-show attack on Aleister Black in the FSU parking lot. That's about it until Takeover: Brooklyn where Itami loses his second straight PPV match, this time to Black. Itami just can't buy a win so his frustration levels will likely be through the roof.
The good thing Itami has going for him is that he pisses people off so there's no shortage of opponents. Next up…Kassius Ohno.

3. Oney Lorcan, #5 in July

Lorcan and Danny Burch had a fantastic match on August 9th. Hard-hitting, fast-paced and quite competitive. Lorcan is a captivating wrestler to watch, such a ball of energy, but he's also capable to slow it down with submission attempts, too. With Lorcan and Burch gaining each other's mutual respect due to their fights, it's a no-brainer to team them up for the Dusty Classic. I think the fans would get behind them quickly, and their match style would fire up the crowd for tag team wrestling


2. Aleister Black, #1 in July

Black was attacked by Hideo Itami in the parking lot, following the August 2nd show. He refused to talk to nXt interviewers the following week and, generally, lied low until Takeover: Brooklyn. With the win over Itami there, Black's undefeated streak has become quite visible. If it weren't for the title switching hands, I'd recommend Black for an immediate title shot. He will have to wait for Roode to finish with his automatic rematch.
Until then, there's no one else for Black to fight, unless the ROH guys try to ambush him, as they've been doing to others.


1. Bobby Roode, Champ from April to July

Roode owns McIntyre on the mic at the August 9th show by saying he's done everything he said he would do in nXt. That's why this is his nXt, not anyone else's. Smartly, when Roderick Strong shows up challenging him to a fight, he tells him he can have a title shot but he needs to fight McIntyre first. GM Regal agrees, revealing the kind of influence that Roode has as champion.

His attack on McIntyre and Strong, to get their match thrown out, on the 16th was an effective way of asserting nXt belonged to him. A few days later, though, he would lose the title to McIntyre, and a week later lose the big grudge match to Strong. Roode's losing streak won't affect him too much since he's been promoted to Smackdown Live.


nXt Champion: Drew McIntyre, #2 in July

McIntyre had the chance to face Roode directly during a verbal confrontation on August 9th. He asserted that everyone would be looking at a new champion in Brooklyn. Roode is able to put an obstacle in McIntyre's path, getting GM Regal to agree to book McIntyre against Roderick Strong 3 days before Takeover: Brooklyn.

McIntyre fought a very competitive TV main event match against Strong but it ended in no contest when Roode attacked both men. All throughout the month, McIntyre exuded confidence, even following the times where Roode would outshine him. Despite this attack, he held his head up high walking into Takeover: Brooklyn III. McIntyre persevered through that match and defeated the champ to win the nXt Championship. It was somewhat unexpected given how well Roode has represented the brand, and how short an amount of time these two have feuded.

The feuds with Roode and Strong seem poised to continue into the autumn. Keeping the title is likely but it's unclear whether McIntyre will form a tag team for the Dusty Classic.


---
Women's Division


5. Sonya Deville, #4 in July
Deville hasn't had any matches in the past few weeks so there's nothing new to report just yet.


4. Nikki Cross, #3 in July

Cross hasn't fought any matches but she's been an integral part of running interference for her SAnitY brothers during their matches. All of SAnitY had something important to do in defeating Authors of Pain at Takeover: Brooklyn. Her job was to distract Rezar with a flying crossbody. He caught her and Killian Dain charged….slamming into and sandwiching Cross between the two big men. That would've been a problem except that Rezar went through a table on the other side. Cross' sacrifice was huge.

Now that they hold the tag titles, perhaps Cross can get back to focussing on a Women's Championship run.

3. Ruby Riot, #2 in July

On August 16th, Riot officially began a feud with the Iconic Duo, defeating Billie Kay. Although there was interference from Peyton Royce, Riot was able to overcome it for the win. On the 30th, she fought the other half of the duo, Royce but, this time, could not get the victory. She received a nasty kick to the head from Kay, although it didn't seem to have injured her for any length of time.

Riot's in a tricky spot, having lost the majority of her matches this past summer. With the Women's Division receiving extra attention this month, we'll likely see a lot more of Ruby Riot. She can go in the ring!

2. Peyton Royce & Billie Kay, #5 in July

After many weeks of video segments of the girls backstage, the Iconic Duo finally returned to in-ring action this month. They targeted Ruby Riot, poking fun at her in the videos, which prompted a match to be booked on August 16th. Kay lost her first match back in months but Royce evened the score on August 30th, after winning a match the previous week over Sarah Logan. Royce's 2 wins give her momentum and get her noticed in a division where a few wins in a row like that often leads to a title shot.

1. Ember Moon, #1 in July

Moon's focus during the past month was solely on Asuka, with whom she had a championship match at Takeover: Brooklyn III. In the weeks leading up to the match, Moon got the better of Asuka, even hitting her with an Eclipse during a confrontation.

Once we got to Takeover, Moon and Asuka delivered a fantastic match, which had some touting it "Match of the night". Unfortunately, Moon lost again, tapping out to the Asuka Lock. Fortunately, Asuka was injured during the match and new opportunities are about to arise in the Women's Division. Expect Moon to be at the forefront of it all.


Women's Champion: Asuka, Champ from April-July

Asuka did something at Takeover: Brooklyn III that everyone has come to expect: win. Despite reports of a shakeup move to the main roster, which would require a title loss or resignation, Asuka opted out of employing cheap tactics as she did in past bouts, and made Moon tap out, fair and square, with an Asuka Lock.

Unfortunately, she injured her collarbone in the match and will be unable to compete for some time. From this injury came the decision, announced by GM Regal, that Asuka was in talks to move up to the main roster and would relinquish the Women's Championship.

She will leave nXt as the longest reigning champion in its history and her undefeated streak will remain intact. She will be greatly missed at FSU but it will be exciting to see where she lands in a few months.


Tag Team Division

3. Street Profits (Dawkins/Ford), N/R in July

Debuted August 9th, defeating the Metro Brothers. They have a fun vibe, dancing, swaggering and sipping from the red cup. Pretty good in the ring, too. Dawkins' cyclone clothesline and Ford's frog splash were effective in establishing their offensive style.
On August 16th, Defeated Lars Sullivan & Chris Silvio in an amusing match where Sullivan never got tagged in. Dawkins and Ford played up how afraid of Sullivan they were by pretty much staying away from his corner of the ring. They celebrated briefly before backing away very carefully out of the ring and up the ramp.

2. Heavy Machinery (Knight/Dozovic), #2 in July

Carrying on with their 1 TV match a month plan, Heavy Machinery are still having fun, defeating two unknowns on August 30th. After their title shot against Authors Of Pain earlier in the summer, they've rarely been seen around. I expect that to change with the Dusty Classic fast approaching. Fans need a team or 2 to get behind in a tournament, and I think Dozovic and Knight could easily fill that role as a top fan favourite.


1. Authors Of Pain (Akam/Rezar), Champs from April-July

In no other feud have the Authors of Pain been so clearly dominated by their opponents as they have been with SAnitY. They have met their match in this strange stable of wrestlers who have outnumbered and outsmarted them on multiple occasions.

Takeover: Brooklyn was a PPV where undefeated champions had opportunities to be humbled, and the Authors were no exception. This title loss could be short-lived as I expect these teams to continue warring with one another. For now, they are licking their wounds and preparing for the rematch. Manager Paul Ellering may need to start a new book because the last one is all ripped up, thanks to Eric Young and company.


Champions: SAnitY (Wolfe/Dain/Young), #1 in July

Eric Young's return, on August 9th, provided SAnitY an extra boost of what I'll call experience in the art of destruction. The entire group surprised the Tag Champs, Authors of Pain, on this episode, leaving them looking up at the lights. It's one of the few occasions where the champs have been so dominated.

Tag team wrestling continues to excel at Takeover specials. In this big hoss tag match, SAnitY (Young & Wolfe) defeated Akam and Rezar to become the new champions. There have been some criticisms of Wolfe in the past but his agility, speed and moveset were on true showcase at Takeover.

Shockingly, the new champions were laid out last week by the incoming former ROH stars (Cole, O'Reilly & Fish) Great to see a big angle getting started immediately following the show. I'm curious to see if we get some proper stable warfare between SAnitY, former ROH and Challenge. That'd be best for business.

*BRRRRRING*

That's a wrap on the rankings from my perspective. Naturally, the best part of this type of presentation will be the discussion that results from it. I look forward to reading where you agree and disagree. Here are two questions to help guide your comments.

Who's not on the rankings that should be? The Men's Division is pretty stacked and a case could be made for at least 2 wrestlers to join that list of names.

Should nXt try to re-acquire some of its former talents, from the main roster, for the coming months?


Looking forward to hearing your thoughts and suggestions on the last month of nXt programming. Also, you're welcome to talk Takeover: Brooklyn III. I haven't tuned into Mae Young Classic but have kept up with written results. Seems like the live show will be a must-watch. So will Itami/Ohno next week!
Peace!