---



The Schoolhouse: nXt Monthly Rankings (July 2017)


By JCool
Jul 10, 2017 - 11:12:35 PM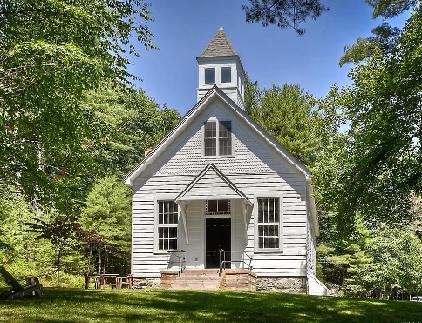 THE SCHOOLHOUSE





Greetings, folks, and welcome to the schoolhouse.

Our monthly evaluation of nXt continues, focusing on the status of its three main divisions: Men's, Women's and Tag Team. Let these rankings act as a format by which we'll discuss which wrestlers are progressing in a positive direction, acquiring TV time and showing their abilities in matches or brawls. With the positives also come the negatives, and we'll also look at wrestlers whose appearances on nXt TV are sporadic or less relevant than their counterparts. It will be interesting to see how these rankings change over the coming months as wrestlers are woven in and out of storylines and feuds.

Use the table of contents below to jump to whichever division you want to read first, or keep scrolling and read it all in one sitting!
Men's Division
Women's Division
Tag Team Division


Men's Division

6. Oney Lorcan, N/R in May

Lorcan is an underrated presence on the weekly nXt shows. The guy explodes out of the ropes with quickness. He wrestles a stiff, hard-hitting style, which is an absolute pleasure to watch. He has quietly won over the FSU faithful and receives a favourable reaction when he's set to fight. This past month, he was busy feuding with Hideo Itami. Although he lost 2 of 3 encounters, he was able to catch Itami off guard two weeks ago and bust Itami open. He wasn't too far off from defeating Itami either but a knee tweak made him
vulnerable to the GTS.

He may not be getting main events or Takeover time yet, but he's good enough for it. Perhaps one of these months it will be his turn to win.

5. Hideo Itami, #6 in May

Itami has yet to rebound from his loss to nXt Champion Bobby Roode at Takeover: Chicago. His anger and frustration has spilled out into two feuds: a slow burning one with Kassius Ohno and a more pressing one with Oney Lorcan.

With Lorcan, Itami has punished him on two separate occasions, June 7th's show being the worst of it when he hit him with 3 GTS' before Kassius Ohno ran down to question Itami's motives. Lorcan may feel differently, but Itami's gotten the best of him and appears to be moving on to a feud with Ohno. On June 28th, he called Ohno out to the ring and the only thing preventing a brawl right then and there was SAnitY's interference.

This prompted another appearance for Itami at the July 3rd show, where he tagged with Ohno in a losing effort against SAnitY. The seeds of mistrust were planted further when Ohno wasn't in their corner for a tag, due to Wolfe's distraction. The payoff may come in a few weeks but a grudge match at Takeover: Brooklyn would be appropriate as well.

4. Velveteen Dream, N/R in May

Dream's been getting the kind of treatment that Aleister Black and Drew McIntyre received earlier in the year. Vignettes promoting his debut and opportunities to showcase his skills in front of the nXt faithful. He, too, is undefeated so far in his tenure, beating Raul Mendoza and Ho Ho Lun, both of whom participated in the Cruiserweight Tournament last year. Dream's got sass, intensity and hops, choosing to finish his opponents with the top rope elbow drop.

Dream will likely be featured on the weekly shows for the coming months but a Takeover special is less certain, unless he decides to stir up trouble with a more prominent star. Perhaps a feud with No Way Jose would be a good match for him.

3. Drew McIntyre, #3 in May

McIntyre hasn't been very active on television this past month. He wrestled only one match, defeating Rob Ryzin. Still, his success in the ring since April has set him up in a major way for Takeover: Brooklyn. Some think he may be the next in line for a title shot against the Glorious One. Another possibility is a feud with SAnitY and its leader, Eric Young, who would present a unique challenge for McIntyre.

Regardless, we can expect to see more of McIntyre in the coming weeks and almost certainly a major match at Takeover: Brooklyn.

2. Aleister Black, #2 in May

Black earned his biggest win in nXt yet, defeating Kassius Ohno in the main event of the June 21st show. It was a hard-hitting affair and both wrestlers displayed an offensive strategy, heavy on striking. Black's got a unique look that draws in viewers. His moveset is realistically devastating to any opponent, especially his high kicks, including the Black Mass finisher.

With the focus of nXt programming mostly on championship matches during the past few weeks, he will likely get some more attention very soon. He missed Takeover: Chicago but an undefeated streak like his won't be ignored for much longer. The setup for Takeover: Brooklyn is coming soon.

1. Roderick Strong, #1 in May

Questions about Strong being the next #1 contender were answered on June 7th when he told everyone about his need to become nXt champion. Roode didn't make it easy for him. He told Strong that he straight-up did not deserve a chance to fight, even poking fun at him in front of his family during a photo shoot. That scuffle prompted Roode to challenge Strong sooner than expected and the two had a 22 minute main event championship match last week.

Strong may have been unsuccessful in his first nXt title match, but there's a good chance this feud isn't over. The fans are behind him and they understand, even sympathize, with his history and his motivation for winning. He needs to take his game to the next level and get under Roode's skin to prompt a rematch.

nXt Champion: Bobby Roode, Champ in April & May

Bobby Roode is enjoying a glorious title run as nXt champion. Roderick Strong is the latest loser who thought he could outwit and outmatch Roode in the ring. Last week, the two wrestled in a 22 minute main event match where Roode continued to show he is the master of in-ring psychology. His work during in-ring promos and backstage segments in the weeks leading up to the match was effective and engaging. Roode may be a cocky champion but he always backs up his words and he is unafraid of fighting those who challenge him. That's a decent combination for a "bad guy".

The feud between he and Strong could continue, or Roode could just wait for the next challenger. Either way, his place is secure at the top of the men's division.


---
Women's Division

5. Sonya Deville, #5 in May

Deville stays at #5 by virtue of getting a win over Rachel Evers. Most of the women's division attention has been on the Women's Championship matches featuring Asuka, so Deville's only bout in June, on a show where TV time is rare, is notable. Her promo treatment is building her up to be a MMA-esque wrestler who's all business in the ring…sorta reminds me of Ken Shamrock in the presentation.

Deville will benefit from a few more TV matches where she can show off how punishing she can be. With a few more wins under her belt, she will match up quite well against ladies like Cross and Moon.

4 (tie). Peyton Royce & Billie Kay, #4 in May

At least one half of the Iconic Duo, Peyton Royce, made her in-ring return June 21st against the also returning Ember Moon. Royce has improved greatly from her matches last year and put in a competitive effort against Moon. Kay was not a difference in the bout. These two continue to get promo time, often in backstage segments, even if they aren't wrestling on the card. That's the unique presence of these two ladies whose characters might be the strongest of the division.

They like to pick on the other ladies and poke fun of them, but often get humbled in the ring. They seem content not to be challenging Asuka at the moment and I think their role is as queenmakers to any emerging talents in the women's division.

3. Ruby Riot, #3 in May

Riot earned another title shot, fighting Women's Champion Asuka and challenger Nikki Cross on June 14th in the triple threat. Unfortunately, she was the first one eliminated and lost some of the wind in her sails towards a potential title run. It appeared that she wasn't going to get any more TV time until last week when she interrupted Ember Moon's interview.

Those two present a fresh feud in the division and while it may not result in a Takeover: Brooklyn match, it may be seen as a #1 Contender's match of sorts, now that Cross has lost decisively to Asuka on two occasions.

2. Ember Moon, #1 in May

Moon was injured following her appearance at the #1 Contender's Battle Royal in May. The shoulder injury cost her a title match opportunity at Takeover: Chicago. This month, she returned to in-ring action, defeating Peyton Royce on June 21st. It was an important win for Moon to re-establish her as a threat to Asuka's undefeated championship reign. Last week, however, a new opponent appears to have emerged…Ruby Riot.

Moon is a shoe-in for another championship match. It's just a matter of when. In the meantime, Riot is an obstacle she will need to break through to get back to Asuka.

1. Nikki Cross, #2 in May

Cross has had an amazing month, showcasing just how much she is willing to put her body on the line. Both the Triple Threat Championship match and the inaugural Last Woman Standing match were perfect environments for Cross' reckless and extreme personality to be expressed through her wrestling performance. Cross' 4 consecutive swinging neck breakers and a powerbomb off the apron on to chairs below were captivating moves to behold. She more than proved herself capable of hanging in Asuka's league, even though she didn't get the victory.

Cross is at a crossroads. She took Asuka about as far as she could and it wasn't enough to win. Cross was seen smiling and laughing at the end of her match. Does she have more in store for the champion or does she have to cede to other contenders in the coming weeks?

Women's Champion: Asuka, Champ in April & May

Asuka more than earned her keep this past month, defending her championship on two occasions. The triple threat, on June 14th, ended in a no contest. Cross brought Asuka into a hardcore-type environment, dragging her into the backstage area of the arena and, eventually splashing her into a stack of tables below the stage. This prompted a Last Woman Standing match stipulation, the first of its kind, issued by General Manager William Regal. Asuka took a lot of abuse from Cross but endured it all for a victory in 19 minutes. It's been interesting seeing how Cross' style has drawn out a side to Asuka's personality and fighting style we hadn't yet seen. Asuka is stronger for it.

Asuka's next feud or contender is unknown at this time, but the most obvious candidates have to be Ember Moon and Ruby Riot, barring Cross finding a way to escalate this feud further.


Tag Team Division

3. The Ealy Brothers, N/R in May

The Ealy Brothers are only here because they were the only other established tag team, besides the ones ranked above them, to fight in a competitive tag match this past month. We haven't seen much of this team in 2017 as they seem to turn up when a team needs a little warmup. This time, it was SAnitY (Young/Wolfe) who called for some "bullpen time", if you will. Uriel and Gabriel tried to make the match their own but were overpowered by the anti-establishment stable.

It would be nice to see this team get a few more opportunities to establish themselves. The nXt Tag Team Division needs more teams so why not these guys?

2. SAnitY (Wolfe/Dain/Young), #3 in May

For a long time, SAnitY has had the potential to be a dangerous presence in the tag ranks but haven't exercised it. Finally, in June, this crew, in a few different combinations, started to wreak havoc against teams like the Ealy Brothers and Ohno/Itami. Their match, last week, against two of the more prominent singles wrestlers in nXt, could very well be a launching pad for a run at the Authors of Pain in the coming months.

This team has the size and the power needed to match up against the Authors of Pain, and their numbers advantage could even be helpful at ringside. The team should watch closely at how Heavy Machinery does in their challenge as it will give them a good idea of their chances against the champs.

1. Heavy Machinery (Knight/Dozovic), #2 in May

Heavy Machinery has gained a fair amount of support in a short period of time. They are such a fun team to watch and listen to in the ring, especially Dozovic whose mannerisms, language and humour remind of Gimli, of Lord of the Rings. After calling out the champs in May, and winning another tag bout on June 7th, GM Regal had apparently seen enough to consider Knight and Dozovic for a shot at the titles. They'll get that chance this Wednesday in what should be a very heavy main event match.

Heavy Machinery may not have the momentum and experience needed to defeat the undefeated Authors of Pain…at least, not yet. It should be enjoyable watching them grow as a team though and I hope this is a long-term project, not a short-term one.

Champions: Authors Of Pain (Akam/Rezar), Champs in April & May

The nXt Tag Team Champions had time to rest following their successful title defense against #DIY at Takeover: Chicago. The one match they did have was wrestled as a handicap with Akam beating up their opponents single-handedly, on the June 14th show. They answered agreeably to GM Regal's announcement of a championship match opportunity being granted to Heavy Machinery. Manager Paul Ellering did not seem too concerned about the team's chances and mused aloud about where Regal even found Knight and Dozovic.

It's almost certain that the Authors of Pain will continue to be Tag Team Champions into Takeover: Brooklyn. Heavy Machinery should match up well against them though- it will be a match worth seeing.

*BRRRRRING*

That's a wrap on the rankings from my perspective. Naturally, the best part of this type of presentation will be the discussion that results from it. I look forward to reading where you agree and disagree. Here are two questions to help guide your comments.

Have you enjoyed nXt's excellent promotion of championship matches over the past 4 weeks?

Will all of the present #1 contenders get a title shot at Takeover: Brooklyn III?


Looking forward to hearing your thoughts and suggestions on the last month of nXt programming. For those who are following the RAW brand, Great Balls of Fire seems to have succeeded in getting a reaction from wrasslin' fans.. Samoa Joe represented well. Strowman and Reigns continue to clash in superhero-esque fashion. The Miz might just be the star of the show these days with his IC reign, MizTV success and Miz-entourage (Axel/Dallas). Lots to like. Next week, y'all can expect something new from the Schoolhouse. Until then…

Peace!