---



The Schoolhouse: nXt Monthly Rankings (June 2017)


By JCool
Jun 2, 2017 - 9:53:42 AM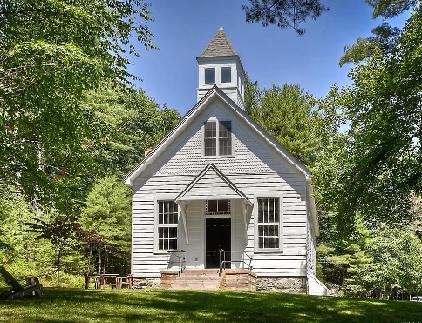 THE SCHOOLHOUSE





Greetings, folks, and welcome to the schoolhouse.

Our monthly evaluation of nXt continues, focusing on the status of its three main divisions: Men's, Women's and Tag Team. Let these rankings act as a format by which we'll discuss which wrestlers are progressing in a positive direction, acquiring TV time and showing their abilities in matches or brawls. With the positives also come the negatives, and we'll also look at wrestlers whose appearances on nXt TV are sporadic or less relevant than their counterparts. It will be interesting to see how these rankings change over the coming months as wrestlers are woven in and out of storylines and feuds.


Use the table of contents below to jump to whichever division you want to read first, or keep scrolling and read it all in one sitting!

Men's Division
Women's Division
Tag Team Division


Men's Division


6. Hideo Itami, #2 in April

The question, last month, was what Itami does if he loses to Roode at Takeover: Chicago. Fortunately, he is poised to rebound from his championship match loss, in a match against Oney Lorcan. Itami should match up well against Lorcan's hard-hitting style since he has similar offensive weapons to deploy. It also seems like a character change or evolution may occur if he continues to exhibit the bitterness he showed post-Takeover, when he threw a tantrum in the locker room.

These positive attributes do not make up the ground Itami lost by losing to Roode. The #1 Contendership seems a long way off. If this was a game of "BUMP", Itami's missed his shot and been bumped by the guy behind him. Now, he's the kid whining for a new game to begin. That won't happen anytime soon.

5. Kassius Ohno, #5 in April

Ohno didn't look like he was going to make it back on the rankings until his confrontation with Hideo Itami at Takeover: Chicago. He demonstrated a dangerous combination of speed and power against Andrade "Cien" Almas, in the May 17th main event. Then, he got a ringside seat and 10 seconds of camera time for the Roode/Itami match. Although he was accompanied by legend Pat Patterson, it seemed clear that he had won the consolation prize because he didn't have a match on the card. His post-match backstage altercation with Itami revealed a little more character from Ohno. He doesn't like a whiner.

He tagged with Roderick Strong last night and was successful in defeating SAnitY, referencing back to his substitution in the 8-man mixed tag at Takeover: Orlando. So he's got friends and he's got foes, where this takes him, nobody knows!

4. Eric Young, #1 in April

When May began, it appeared as though Young and his SAnitY crew would have a big role to play on TV. Although he had lost the steel cage match to Dillinger, an appearance in the main event and the close of a long-running feud were notable achievements. Young turned his attention towards one of Dillinger's remaining friends, in Strong, attacking him after the #1 Contender's match against Itami on May 10th. This kept Young and his crew relevant and gave him a fourth consecutive Takeover match.

Although he has now lost at two Takeover specials, Young remains someone to watch. He's clearly seen as a capable hand in the ring and, like it or not, he's helping other guys look good in the process. I'm sure he'd prefer to be on the winning side of things and for SAnitY to continue as a threatening presence in nXt, he's going to need a big win coming up. I'm interested in who he challenges next and if it's McIntyre, I won't be surprised.

3. Drew McIntyre, #6 in April

Drew continued his winning ways in May, capping it off with a main event victory on May 24th against Wesley Blake. He's resilient in the ring and brutal when he needs to be. These characteristics make him stand out amongst the others on this list.

I'd like to see if he makes good on his word to make opportunities happen for himself. He was upset that he wasn't chosen for the #1 Contendership match earlier in the month so he's got the motivation and passion to be on top. Now he's got to position himself appropriately for GM Regal to consider him as a challenger to Roode's title. Eric Young and SAnitY would provide a good foil for McIntyre though, and that's a match that would fit right in on the Takeover: Brooklyn card.

2. Aleister Black, #3 in April

Black is undefeated so far in his two month nXt career. Two months is not a long time but his victories have been decisive. Most recently, he defeated WWE Raw superstar Curt Hawkins. Say what you will about Hawkins being a low card wrestler, at best, but a main roster wrestler has been a rare sight on nXt programming in recent years. Seeing Black destroy Hawkins in 3 minutes is a warning to all future opponents.

Now he didn't get the Takeover: Chicago match, so, sometime within the next month, I'm expecting somebody to notice how great Black has been. That person could be GM Regal and he books Black in an important match or it could be a fellow roster member who wants to try and take Black down a peg or two on the ladder. Either way, I see no reason why Black shouldn't continue to rise…

1. Roderick Strong, N/R in April

Roderick Strong just about became #1 Contender this past month, a position few would have expected prior to the two weeks of promos that aired on Strong's life in early May. Those promos gave us a closer look at Strong's early years, his family roots and the hard work he's done to get where he is today. They were effective in making fans care more about him in a short period of time. A big win against Eric Young and the SAnitY stable is clear, upward progress. In fact, his tag work with Ohno last night also looked good.

So, with Itami out of the championship hunt, does Strong slip into the #1 Contender role automatically or does he have to fight for it? Will SAnitY continue to be a thorn in his side? Strong's almost assuredly going to have a big match at Takeover: Brookyln.

nXt Champion: Bobby Roode, Champ in April

Unsurprisingly, Bobby Roode's glorious era continues to shine. Itami may be a seasoned nXt veteran who wanted to prove he could wrestle injury-free, but Roode is on a mission to make nXt a global success. He brings prestige to the brand each time he shows his face and shares his words of wisdom. Defeating Itami at Takeover: Chicago was almost easy for him. The real test will be if GM Regal can find an opponent to truly challenge Roode at Takeover: Brooklyn.

Roode has been consistently entertaining on the mic and he has no problem taking a fall or looking weak in the buildup to a match. Look at how Itami had his way with him on the weekly shows. Roode wanted Itami to feel like he had the advantage. Roode is too smart for his opponents and too smart for us regular folks. We should anticipate his next appearance to provide a clue towards his next major feud.


---
Women's Division


5. Sonya Deville, N/R in April

Deville lands on the top 5 by virtue of her victory on May 17th. Formerly known as Daria Berenato, her name was changed prior to the Women's Championship #1 Contender Battle Royal. No reason was given but her style hasn't changed. She is still a fierce striker, with an intense look. Her performance in the battle royal was unexceptional but perhaps that win, a few weeks ago, could begin a gradual rise to the next level of the division. As it stands, there's a significant divide between 4 and 5, both in experience and camera time.

4 (tie). Peyton Royce & Billie Kay, #5 in April

Aside from their appearance in the Women's Championship #1 Contender Battle Royal, it was a quiet month for the Iconic Duo. Together, Kay and Royce had the most eliminations, sending 5 women over the top rope. Unfortunately, that work wasn't enough for them to advance to a match at Takeover, thanks to Ember Moon.

With Moon eliminating both ladies, the Aussies see her as, perhaps, their biggest rival at the moment. They realize that Moon is in their way of getting back to a championship challenge against Asuka. Last night's show revealed Moon has been medically cleared to wrestle again, so I suspect we may see a singles or handicap match in the near future.

3. Ruby Riot, #3 in April

Riot had a great month of May. She was amongst the final three women in the Battle Royal before Asuka attacked everyone, giving her a spot in the triple threat Women's Championship match GM Regal booked for Takeover: Chicago. Riot showed up, gave her all, and lost, but, hey, everyone loses to Asuka. She gets participation points for getting a title shot within 2 months of her arrival to nXt.

In the two shows following Chicago, she hasn't been seen. Maybe she is regrouping, recovering from bumps and bruises. Her rivalry with Cross would be a natural direction for her to go, but she'll get another crack at the title in two weeks.

2. Nikki Cross, #2 in April

Cross got her second title shot against Asuka at Takeover: Chicago, but, once again, she had to share the opportunity with someone else. In this case, her newest foe, Ruby Riot, was given equal booking due to Asuka's interference to end the Women's Championship #1 Contender Battle Royal at the start of the month. Her promo work, in preparation for Chicago, was fascinating, revealing just how unstable she is. She may well be SAnitY's most successful and terrifying member.

Asuka, however, continues to get the upper hand on Cross and I think she'll be relegated to #2 for quite some time. Although she will get another title shot in 2 weeks...

1. Ember Moon, #1 in April

Moon probably doesn't deserve a #1 Contender ranking because an injury, following the Women's Championship #1 Contender Battle Royal, sidelined her for the entire month. She does deserve a #1 Contender ranking, though, because the weekly nXt shows made sure to give her consistent attention. We saw her in the arena stands, wishing she could fight at Takeover: Chicago. Most recently, last night, we saw her get medical clearance to return to the ring.

By virtue of Moon missing her title shot against Asuka, I find it difficult to believe she won't get added to the triple threat match GM Regal booked for the June 14th show. She's owed that much. If she's not in it, I expect she'll be involved somehow to prove why she's next in line for the Women's Championship.

Women's Champion: Asuka, Champ in April

Why are fans complaining about Asuka's year long title reign? She's been a beloved superstar in nXt, taking on all challengers and proving why she is the best. No one else is in her league. Watching her personality evolve to show off a more arrogant, conniving side has been intriguing, too. Her interference in the Women's Championship #1 Contender Battle Royal may have come from a feeling of superiority, but it was more of an attack against authority. Asuka thought she was outsmarting GM Regal by ruining his battle royal. Instead, she incurred a more difficult challenge: to defeat two others in the same match.

It doesn't seem to matter how many women she fights at once; Asuka can handle herself just fine. In the triple threat rematch booked for June 14th, can we expect a different result than Takeover: Chicago? Only if Ember Moon interferes.


Tag Team Division


3. SAnitY, #3 in April

SAnitY almost didn't stay in the rankings but they managed to show up in tag action last night against Kassius Ohno and Roderick Strong. SAnitY's feud with the friends of Tye Dillinger has been predominantly fought in singles feuds and promos over the past month. When they do decide to tag up, the numbers game is a great advantage for them, always having an outside presence ready to cause trouble.

They haven't had much success in tag action, nor have they sought a title opportunity. Therefore, they will likely go no higher in the division.

2. Heavy Machinery (Knight & Dozovic), #2 in April

Heavy Machinery were a rare sight in May. They won a match early in the month, cut a promo about wanting to challenge the Authors Of Pain, and haven't been seen since. To be fair, tag team wrestling hasn't had much attention, aside from the top 2 teams. nXt programming once showcased a tag match every week. In the month of May, there were 3 tag matches on 5 weekly TV shows. That's low.

One would think that a team like HM would get more attention and they likely will in the summer months. There are no other challengers remaining, unless TM-61 has recovered from their injuries. The expectation is to see these guys gain some more fan support and start getting in AOP's business.

1.#DIY (Ciampa/Gargano), #1 in April

This will be the last time we likely see these guys in the tag team rankings given the shocking aftermath of the Takeover: Chicago championship ladder match.
On May 10th, #DIY fought a warmup match of sorts, defeating Riddick Moss & Tino Sabbatelli. GM Regal walked out afterwards and said there was only one team worthy of a tag title shot: #DIY. There was no other option simply because no other team has the fan support like these guys had. They were heavy favourites to hand the Authors Of Pain their first loss in the first ever Tag Team ladder match.

Earning the main event slot, these teams put on a hella good (#NoDoubt) match but could not climb the ladder to the titles. Gargano and Ciampa were both injured in a losing effort, and Ciampa riled up the Chicago crowd and WWE Universe when he attacked and threw Gargano off the announce table after the match. He explained, at last night's show, that he didn't want to be replaced- by Gargano or the fans. A decision made out of fear and selfishness has broken up one of the best tag team runs in nXt's short history.


Champions: Authors Of Pain (Akam/Rezar), Champs in April

Takeover: Chicago marked the end of the book of pain and the beginning of the book of dominance. Those are manager Paul Ellering's words, delivered to us via a promo at last night's show. Hard to refute. Each Takeover, fans predict the Authors of Pain will finally fall and lose their first match and the nXt Tag Team Championships. These hosses continue to impress. It's going to take a gargantuan effort to overcome the size and strength of this duo.

At present, the tag team division is struggling. With #DIY exploding into two halves and TM61 still on the shelf, odds are that Heavy Machinery, a very young but large team would be next in line. Whether it's them, a new team or a main roster team, betting against the Authors is a terrible idea.


*BRRRRRING*

That's a wrap on the rankings from my perspective. Naturally, the best part of this type of presentation will be the discussion that results from it. I look forward to reading where you agree and disagree. Here are two questions to help guide your comments.

Will the following matches take place at Takeover: Brooklyn?
- Asuka (c) vs. Ember Moon II
- Bobby Roode (c) vs. Drew McIntyre

The tag team division is struggling. Which pair of singles wrestlers should challenge the Authors of Pain or would you recommend a main roster team come down to Full Sail for a few weeks?

Looking forward to hearing your thoughts and suggestions on the last month of nXt programming. For those who are following the RAW brand, enjoy Extreme Rules this Sunday. I think the match I'm most looking forward to is the tag match, but, of course, I'm interested to see who comes out on top in the Fatal Five-Way. I'm sure the winner will elicit plenty of reaction, positive and negative, from the fans.

Peace!