---



The Schoolhouse: nXt Monthly Rankings (May 2017)


By JCool
May 3, 2017 - 12:09:40 AM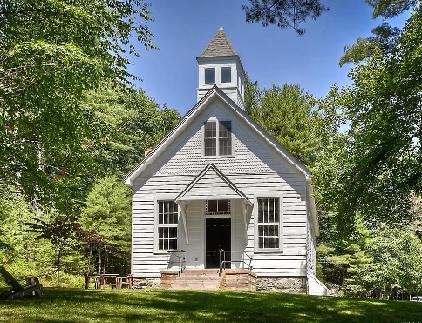 THE SCHOOLHOUSE




Greetings, folks, and welcome to the schoolhouse.

Today, we begin a monthly evaluation of nXt, focusing on the status of its three main divisions: Men's, Women's and Tag Team. Let these rankings act as a format by which we'll discuss which wrestlers are progressing in a positive direction, acquiring TV time and showing their abilities in matches or brawls. With the positives also come the negatives, and we'll also look at wrestlers whose appearances on nXt TV are sporadic or less relevant than their counterparts. It will be interesting to see how these rankings change over the coming months as wrestlers are woven in and out of storylines and feuds.


Use the table of contents below to jump to whichever division you want to read first, or keep scrolling and read it all in one sitting!

Men's Division
Women's Division
Tag Team Division



Men's Division


6. Drew McIntyre

Only a few weeks into his return to the WWE, McIntyre has made a strong impression on nXt, winning his first two matches in dominant fashion. Although this is partially expected due to his veteran status, it's still a positive worth mentioning. It's not as though there are a lack of contenders in the men's division. McIntyre's win streak should earn him a match at Takeover: Chicago where he can further display his ability to be a champion on this brand.

For anyone who saw him work in Impact Wrestling, he has the potential to carry the title; it's just going to take, maybe, 6 months, to get there.

5. Kassius Ohno

Ohno made a big splash, returning to fight Bobby Roode for the nXt championship in December. The match received plenty of reaction and not all of it was very positive. Fast forward to April, Ohno managed to get on the Takeover: Orlando card as a surprise replacement for the injured No Way Jose in the mixed-tag match against SAnitY. In this format, Ohno was able to showcase what he can do without needing to carry the load as he would in a singles match.

Without a feud at present, it's difficult to say if Ohno is in a holding pattern or if he will slip off the radar because others are being pushed (#RoderickStrong).

4. Andrade "Cien" Almas

Do not be fooled by his positioning. Almas is an integral part of the nXt roster. He is the measuring stick by which nXt coaches and producers are testing the most recent arrivals. Both Roderick Strong and Aleister Black were chosen to face him at the last two Takeovers. Almas lost both matches but provided a competitive counterpart for each of those debuting stars to look good in victory.

There may be reason to be concerned about Almas losing too often but the minor mentions, on nXt TV, of Almas' partying lifestyle make me think the build continues for this talented wrestler. He's also been wrestling consistently since Takeover, winning once and losing once, thus keeping himself in the spotlight. On a 1 hour weekly show, that's a big deal.

3. Aleister Black

The fastest rising man on the roster, Aleister Black is getting the full star treatment in nXt. He gets the honour of a debut match at Takeover: Orlando, on the biggest wrestling weekend of the year. He arrives with a unique and mystical entrance which sees him rising from a horizontal to vertical position, akin to that of a vampire. He's followed that up the past few weeks with 2 of the quickest victories in nXt TV history, winning both under a minute.

Black is ready for a major feud and he should get a match at the May Takeover. The big question is: how soon will he get a title shot?

2. Hideo Itami

Itami made his return to nXt programming two weeks ago, to the delight of the FSU fans. Injuries have plagued his career for the past 2 years and fans have been wondering for months if he'd ever make a return. Well, it appears Itami will be able to respond to fans and critics alike via his performance against Bobby Roode at the upcoming Takeover: Chicago. All signs point to a Roode title defense against the man who was almost certainly heading towards a championship reign in 2015.

Itami's stay at the top depends on how successful he is in this feud and, if he loses to Roode, what else is there for him to do in nXt?

1. Eric Young

Eric Young has been excellent as leader of the SAnitY faction. Each week, he effectively represents himself as an unsettled, uneven, disturbed man, seeking to take over nXt with his group of followers. His latest achievements have been a multi-man mixed tag victory at Takeover: Orlando and the rare booking of a steel cage match to conclude his feud against "The Perfect 10" Tye Dillinger. Getting a main event match is proof that Eric Young is progressing to the main event level in nXt, a place he naturally belongs given his years of experience in TNA.

SAnitY's next target is unknown but whoever it is, their feud will be an important part of nXt programming in the coming weeks. I feel he is the true #1 contender at present and Sanity is a few steps away from taking over nXt.

nXt Champion: Bobby Roode

The era of Bobby Roode has begun in nXt. If there were any doubts after Roode defeated Shinsuke Nakamura for the nXt championship at Takeover: San Antonio, in January, those doubts were quelled at Takeover: Orlando. Roode's second win over Nakamura was a beautiful thing to behold. Roode had a gameplan of targeting Nakamura's knee and he executed it gloriously. It's the only nXt match I've watched more than twice this year. Such a smart match. Every move, every moment seemed to count.

Watching Roode return to FSU and announce the dawn of his era was also beautiful to behold. He works the mic very well and knows how to make an audience pay attention to him. This feud against Itami should produce excellent in-ring results but I'll be shocked if Roode doesn't remain champion after Takeover: Chicago. This truly is his era.


---
Women's Division


5 (tie). Peyton Royce & Billie Kay

The Iconic Duo have been the most interesting women to watch over the past few months. They are the mean girls, the ones who think they are hotter and better than all the others, yet, when push comes to shove, they're not as great as they think. That's what happened when they lost to Asuka in the fatal 4-way match at Takeover: San Antonio.

Since then, while they've been consistently on TV, they haven't made any gains. In fact, in recent weeks, Kay ended up in a cold bath at the Performance Center, thanks to Liv Morgan, on April 12th, which set up a tag match for the following week which they lost, where Royce was pinned. It looks like this duo is stuck.

4 (tie). Liv Morgan & Aliyah

The only reason these ladies get ranked higher than the Iconic Duo is by virtue of winning the tag match two weeks ago. Up until that point, these two ladies were averaging roughly one match a month. Morgan did get a chance to show her skills in the #1 contender's match but she lost out to Ember Moon. Aside from tag action, I'm expecting more of the same from these ladies and it will be challenging for them to move forward with the title picture as crowded as it is.

3. Ruby Riot

Although her team lost the mixed-tag match at Takeover: Orlando, the fact that Riot's first official match was on a Takeover card is noteworthy. This girl is being treated as a major star. She won her first televised match on April 12th and her feud with Nikki Cross is heading straight into Takeover: Chicago. I loved the intensity of her brawl with Cross on last week's show, and I think we're going to see a lot of Riot in the coming months.

She needs to get through Cross before she can get to Asuka and a championship opportunity.

2. Nikki Cross

For anyone who has been reading my nXt reviews during the past six months, you'll know how I feel about the female representative of SAnitY. All of the work this faction has been doing to be treated seriously is leading towards some kind of takeover. If it is to be a successful one, I believe Nikki Cross will win the Women's Championship. She is the next most logical opponent for Asuka.

Her recent confrontations and brawls with Ruby Riot have been attention-grabbing, producing some of the best moments on nXt TV. Whether she fares well in this week's battle royal or not, she'll at least have a spot on the Takeover: Chicago card against Asuka or Riot.

1. Ember Moon

Ember Moon had plenty of momentum heading into Takeover: Orlando as the #1 contender. For months, fans had been clamouring for a match between her and Asuka, seeing her as the best and most likely choice to finally defeat the undefeatable one. Since losing a very competitive match to the champion, one which forced Asuka to get a little desperate in her method of winning, she hasn't been seen on nXt TV.

She needs a strong showing in this week's battle royal because, without it, she will likely fall in the rankings without a spot in the championship feud.

Women's Champion: Asuka

Asuka has been undefeated as champion for a full year. She has been loved and adored no matter who she has fought. Only now, as we enter year 2 of the Asuka championship reign, she is amping up the arrogance and the entitlement and acting differently in the ring and in interviews. Her humility is disintegrating and her bold, new attitude defies all other women in the division to challenge her at their own risk, as though the end result is already known.

To be fair, even acknowledging the great match with Moon, there is no one else on her level. Will things change soon or will Asuka reign supreme for many more months? However you answer that question, she's an amazing champion and her matches are must-see.


Tag Team Division


3. SAnitY (Alexander Wolfe & Killain Dain)

This is a team that hasn't wrestled much in formal tag matches but whose presence is made known by accompanying their fellow stablemates. They did contribute greatly to their team's victory at Takeover: Orlando and they made it very difficult for Tye Dillinger to win the cage match two weeks ago. Unfortunately, their efforts to ruin the Perfect 10's night were unsuccessful.

If this team shows any signs of desiring tag team gold, I expect they would give the Authors of Pain a run for their money.

2. Heavy Machinery (Knight & Dozovic)

Prior to Takeover: Orlando, this team debuted and immediately won me over with their attitude, energy and combined weight. The nXt tag team division is quickly becoming the land of giants. These two are easy to rally behind and their enthusiasm and double team moves are exciting to watch.

Hopefully we'll see them on nXt TV very soon and get a better idea of their trajectory… will it be a slow rise or a quick rise to a title shot?

1.#DIY (Ciampa/Gargano)

The former tag champs suffered an early out at Takeover: Orlando, being the first to be eliminated in the triple threat championship match. To the dismay of many fans, they were unable to reclaim their hold on the titles. They remain #1 contenders, though, by virtue of no other team challenging the Authors of Pain and by winning a post Takeover match on April 12th.

I don't think there's a rematch clause in effect for Takeover: Chicago but I'd expect we'll know where #DIY stands in the coming weeks. Their desire to be champs has not faded.

Champions: Authors Of Pain (Akam/Rezar)

According to manager Paul Ellering, the next chapter has begun for the Authors of Pain. During the last six months, they have earned the distinction of being the only tag team, albeit in a short period of history, to be Dusty Rhodes Tag Classic winners and nXt Tag Team champions. At Takeover: Orlando, they soundly defeated two of the best tag teams in nXt history, in #DIY and The Revival.

So, they're in a similar place as Asuka. We await an appropriate challenger, a team that can overcome the odds and send this team crashing. I'm not sure we'll see that for some time.

*BRRRRRING*

That's a wrap on the rankings from my perspective. Naturally, the best part of this type of presentation will be the discussion that results from it. I look forward to reading where you agree and disagree. Here are two questions to help guide your comments.

In the world of wrestling, in 2017, does a #1 contender/champion pairing have to be face/heel or do you think a face/face or heel/heel pairing can still produce a captivating feud?

Which tag team should challenge the Authors of Pain next?

Thanks for stopping by and I'll update these again in a month's time, following Takeover: Chicago. Enjoy the show, tonight and, if you can't watch it, read the results here on LOP late tonight, early tomorrow am. Peace!