---



Why Hell In A Cell Was Smackdown Live's Most Important PPV of 2017


By JCool
Oct 16, 2017 - 12:49:41 AM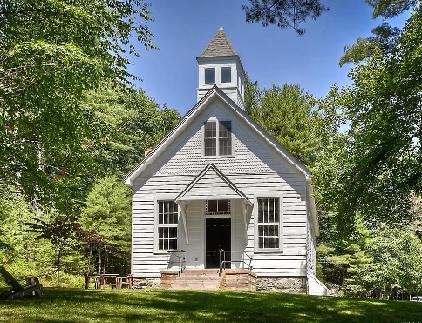 THE SCHOOLHOUSE





Greetings, folks, and welcome to the schoolhouse. To my fellow Canadians, I hope you had an enjoyable Thanksgiving feast with family and friends. Morale should have been pretty good now that the NHL regular season has begun. Sure we don't have the Jays to cheer, but we knew that since May, unfortunately. Go Cubs!

Happy to have the chance to write and to have enjoyed a PPV going into a holiday Monday. Pretty rare that that happens, so here I am with a few conclusions based on last Sunday's WWE Network special and last Tuesday's Smackdown Live.

Hell In A Cell was Smackdown Live's most important PPV of 2017.

For wrestling fans who frequently complain about the lack of storyline development in the main event and mid-card feuds, Smackdown Live had an answer this week. For fans who appreciate a booking style that looks a little farther ahead than next week, Smackdown Live had an answer this week. For fans like myself who appreciate the lengths to which a wrestler will go to entertain, Smackdown Live's wrestlers gave us plenty of entertainment this week.

Considering the aforementioned propositions, I humbly offer to you a few reasons why Hell In A Cell delivered what will be seen as a turning point in the brand's direction, and in its ascent towards the road to Wrestlemania.



The Setup

For fans who love storyline development, Smackdown Live offered plenty of it. Let's look at the title matches first.

The Usos defeat The New Day, in the Cell, to become SDLive Tag Team Champions

Watching this feud ramp up to this point has been very enjoyable. The positioning of their match on the past few cards has been telling of the responsibility being given these teams. They can be relied on to carry the load and get the show off to an exciting start. They've been successful at doing both of those things and the Hell In A Cell match was yet another example of why the WWE has been so pleased with this tag feud. It has rightly dominated the SD Live Tag division this year and rightly earned an HIAC stipulation. How often have fans been in agreeance on that? These teams needed the Cell to resolve their dispute.

The hot potatoing of the tag titles may have seemed unnecessary to some fans but it was an indication of how evenly matched these teams are. With the Usos' victory last Sunday, it provides opportunity to other teams in the SD Live Tag Division to step up and get a title shot. That's exactly what Smackdown delivered on Tuesday, bringing out the other 4 major teams, all clamouring for TV time and for title shots. Chad Gable & Sheldon Benjamin won the #1 Contendership and that advances them up to the top of the Tag Division in short order. They ought to match quite well against The Usos, who are such a strong villain team. It made sense for them to win so that the New Day can move towards another story, possibly into some singles competition or into a Survivor Series elimination match. I wouldn't be surprised seeing them on the Smackdown team, if we get a rematch between them and the RAW brand.


Baron Corbin defeats AJ Styles and Tye Dillinger to become the NEW United States Champion

After all of the struggles Baron Corbin has fought his way through this year, he has seemingly established himself as an upper-mid carder on the SD Live brand, with this title victory. Barring another sudden collapse, like his MITB briefcase mishap, Corbin has earned a title run. His mic work and his in-ring work have been steadily improving. He has succeeded in getting under the skin of fans by being unflinching in his contempt for the fans. That those fans care enough to bring up the MITB briefcase loss on a weekly basis is a good sign for Corbin's title reign. It suggests that people want to see him fail and they will enjoy watching it happen. Therefore, the smartest thing I can suggest is to give Corbin some time to stick that title reign in the fans' faces and get some victories under his belt.

As for AJ Styles, he can pretty much do anything required of him. Whatever role he's in, he's a main eventer and a showstealer #sorrynotsorrydolphziggler. Considering Styles' prominent role at Wrestlemania, this past April, now is the right time to bring Styles back into the main event picture so that he can be the lead or close to it once the Royal Rumble arrives. More on him in a moment.

Dillinger's still new to the brand and dare I say fortunate to be where he is. He's jumped a few of his former nXt colleagues by landing in the mid-card title scene and sticking there. A US Title run is not out of the picture for him but, like I said, I feel there's more value to Corbin retaining it than another new champ winning. Dillinger is so good at elevating the stars he wrestles that he may play that role for the coming weeks.


Jinder Mahal retains the WWE Championship, defeating Shinsuke Nakamura

The Modern Day Maharaja continues to succeed when so many have written off his title reign as a joke. In fact, I think Mahal is supposed to be winless in four months. Instead, his only major loss was a non-title match on SD Live against Randy Orton a few months ago. The rage of the fans increases each day the sun sets and Mahal is still wearing that championship belt around his waist. Mahal's win is important because it likely spells the end of the Nakamura feud, meaning that Mahal has defeated two of SD Live's top stars. The list of potential contenders is short but that doesn't upset me. When Orton was feuding with Mahal this summer, I refused to cheer for Mr. RKO to win. He's got no place in the championship picture these days. His feud with Rusev is the perfect, veteran role for him to play on the roster.

The longer Mahal stays champion, the more fans will want to see him lose the championship. A formidable foe must arise, however, and it has to be someone fans can all rally behind to finish off Mahal. It also needs to be someone who can wrestle a reasonably strong match with him and I think there is no better candidate than AJ Styles. I know a few people out there think Styles should never have lost to Cena, last January, and that he should still be champion now. He remains one of the most popular wrestlers in the WWE today and is absolutely a championship-calibre wrestler. I'm pulling for him.

Nakamura wasn't ready nor was he positioned to be the saviour against Mahal. I balk at the idea that his main event career in WWE is ruined and I think that these main event opportunities have helped him. Likely, they've provided him motivation to return there against a different opponent. Nakamura needs a big match to draw some more support; Mahal wasn't the guy to give that to him. We'll see who that might be in the near future.


Charlotte Flair wins by disqualification as Natalya retains the SD Live Women's Championship

I'm not sure why this match wasn't enjoyed by fans. Natalya targeted Flair's leg most of the match with a variety of attacks. When Flair refuses to give up, Natalya resorts to extreme measures and gets herself disqualified with a chair outside the ring. These two have built up a history of decent matches so it's no surprise seeing their feud continue past Hell In A Cell. That allows Carmella more time to flaunt her MITB briefcase and more time to develop, or re-develop, other contenders. Becky Lynch has been away from the title picture for quite some time. She is a natural foe of Natalya and Charlotte, and she's got plenty of fan support.


Bobby Roode defeats Dolph Ziggler

Y'all need to recognize the Glorious One. Go on, now. I'll wait for you to watch a few highlights, sing along to his theme song and listen to his mic work from nXt. Roode's in a fantastic spot. He's getting the star treatment by wrestling Ziggler, a guy who is relied upon to bring up new guys to the next level. It didn't take long for Roode to make a splash on the main roster either. I feel like this feud will bring him into Royal Rumble world, looking like a million bucks and then, he'll be ready for a strong showing at his first Rumble. Roode's going to Wrestlemania, guys, because that's best for business. It all starts with this Ziggler feud and I'll be the one saying "I told you so" in March.


Kevin Owens defeats Shane McMahon in Hell In A Cell.

It didn't dawn on me just how selfish Shane McMahon was as he climbed the Cell wall for one final elbow drop. It didn't dawn on me until a hooded Sami Zayn dragged Kevin Owens out of danger, leaving McMahon to fall 20 metres, crashing on to an empty announce table. When Zayn shared the reasons for his actions last Tuesday, it was all very logical. McMahon is supposed to be a businessman who looks after his roster of wrestlers. His job is not to destroy wrestlers but to build them up so that they may flourish and help the Smackdown Live brand outdo its main competitor, RAW. McMahon had the match against Owens won when he decided victory was not enough. Zayn, with all of his frustrations for being overlooked by WWE commissioners on both brands, changed direction at Hell In A Cell and took matters into his own hands.

The alliance of Zayn and Owens will greatly benefit both men. Fans get a break from seeing these two wrestle which is best for business. Their feud was in great danger of being watered down because of the frequency with which they have been booked to fight. In retrospect, however, the multitude of times these two have fought has strengthened the bond to which we are now witnesses. I can't say for certain that WWE foresaw this, months ago, but if this was the plan, the story arc has been a beautiful one. Establishing, with such intensity, the bad blood between these brothers has made their current alliance more spectacular and shocking. It's difficult for fans to sympathize with Zayn, after Owens has so insistently trashed the fans for anything and everything they throw at him. Owens is simultaneously likeable yet easily despised for being edgy, in your face, and brutally honest. Zayn is none of those things but he could become them. And if he does, he and Owens could run Smackdown Live.

I'll be very interested to see how McMahon responds to the two of them. It could be through GM Daniel Bryan. It could be months down the road, closer to Wrestlemania. It could be through another wrestler. Whatever happens, it's got people talking and it's got people tuning into Smackdown Live again. Looks like all of those months of Zayn not being pushed to the moon and winning matches may have had a purpose after all. The long-term game may be more at work than we think, and that's best for business.

*BRRRRRING*

The discussion period is about to begin and I leave it to you to agree or disagree with what has been presented…


Will The New Day take their Booty-O's and shenanigans to the singles division? Who's going to get a title short first?

Is AJ Styles the right guy to be the #1 contender to Jinder Mahal's WWE Championship?

How legitimate is the Kevin Owens & Sami Zayn alliance? How does Shane McMahon fight back against them or does that feud go on the backburner until sometime next year?


Last time I wrote about Smackdown Live was in July, for Battleground, I ended with these thoughts…

"For anyone who feels the New Day has yet to have a memorable tag feud, they've finally got it now and this one should be far from over."

Seems like we definitely got that memorable tag feud. It has become common for commentators to applaud the Usos & The New Day for their consistently great matches. Their feud is one of a handful of tag team feuds that was treated like a big deal by WWE. Well deserved, too.

Looking forward to your responses, comments and connections below.
Peace!