Hello everyone, it's time to grade this year's WWE Draft. Our draft experts have looked at each pick and, based on analytics and science, have determined a grade for each pick. We know many are rooting for their favorite brand to do well, as some want to only watch their favorite wrestlers on Smackdown, due to it only being two hours, while others want their favorite wrestlers to be on Raw since they've watched wrestling on Mondays since the first Bush administration. You all are very excited and worried about your brand and how they did. Well, that's where we come in. Let me review what my team and I have found in this draft. We dig deep to analyze each pick, ensuring the best draft coverage out there.
So sit back as each pick from night one is graded and our experts will weigh in on their opinions.
First Round:
Smackdown: Roman Reigns/Solo Sikoa (A+)
Raw: Cody Rhodes (B)
Smackdown: Bianca Belair (A)
Raw: Becky Lynch (A)
Night one started off with a huge draft pick. If Smackdown didn't draft Roman first, then they should fire their whole draft room. Everyone. The long-time WWE Undisputed Universal Champion was the right pick. The fact he comes with Solo Sikoa and Paul Heyman was just a bonus. With that said, Raw countering with Cody Rhodes felt forced. Looking at everyone available, only Cody, Drew McIntyre, or Bobby Lashley made sense. Based on the age you have to go Cody as that pick helps you build your future. But we give this pick a B because it takes away our chance to see a Cody/Roman rematch. This pick was more to keep Smackdown from getting Cody than Raw knowing what to do with Cody.
Smackdown then picks up Raw Women's champion Bianca Belair. This pick now puts both Women's titles on Smackdown. I will say Raw's counter of Becky Lynch was great. Yes, they are merely keeping Becky, but Becky being the highest-drawing woman wrestler means that Raw has a legitimate main-event star. Becky does draw big audiences, which is great for the Raw brand to keep her. Both sides get an A grade.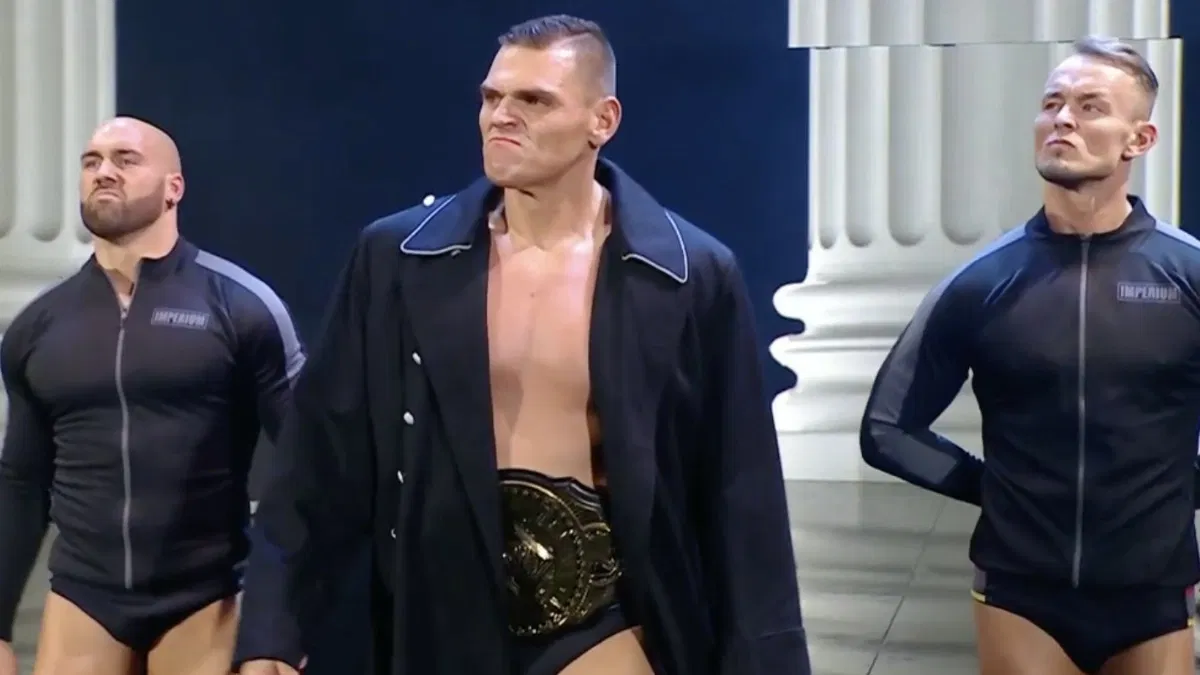 Second Round:
Smackdown: Street Profits (B+)
Raw: Gunther and Imperium (A)
Smackdown: Edge (C)
Raw: Matt Riddle (C)
Smackdown keeps their very strong draft going with the Street Profit. This pick is really about Montez Ford, as Montez is a star. Any greatness that comes from Angelo Dawkins is a bonus. With Ford, you get a high flyer who can get the crowd behind him, but did Smackdown get this pick maybe a little too high? You do want to get great prospects, but I'd have drafted this next pick over the Street Profits. For value, Raw is getting an A for the Imperium pick. With Gunther, he's closer to being that main event star than Montez. In fact, if Raw picked Imperium instead of Cody, I still would have given them an A. Gunther will be a World champion one day, and you can't leave those picks on the board for too long. Great pick Raw.
Both Raw and Smackdown get C's as their next picks. With Edge, the teams understands the name value, but this rises the question of how much longer will you have him. The rumor is Edge is looking to retire, and we didn't think Smackdown should have drafted a soon-to-be-retired star. Riddle on the other hand was a terrible pick by Raw. I get you had Rob Van Dam introduce the pick, which is perfect. But we didn't get this pick with Bobby Lashley and Drew McIntyre on the board. McIntyre would have been a steal in this position, he's a world champion in his prime. Instead, Raw make a reach with a wrestler who hasn't won the big one yet.
Round 3
Smackdown – Bobby Lashley (B+)
Raw – Drew McIntyre (A)
Smackdown – AJ Styles and the OC (B)
Raw The Miz (B-)
Yes I wanted someone to draft Bobby Lashley, but not with Drew McIntyre on the board. Bobby Lashley has very little upside compared to Drew McIntyre. While Lashley might provide a short-term boost, drafting McIntyre would provide more years of productivity. But the team still gave the Lashley pick a B+ grade because of his value in round 3. McIntyre gets an A as it's an absolute steal. Raw got really lucky here!
The same can be said about AJ Styles and the Miz. AJ being drafted as part of a faction adds extra value to him, so I'll give him a B since he was the best available pick. On the other hand, while also the best available pick, Raw gets a B- because this Miz pick feels uninspired. Maybe it's because the other picks created a brand switch, which Miz did not. Or maybe it's because Miz didn't come with Maryse, which would have brought up his value greatly. If we were guaranteed Maryse, the Miz pick easily gets a B+ grade in the team's book.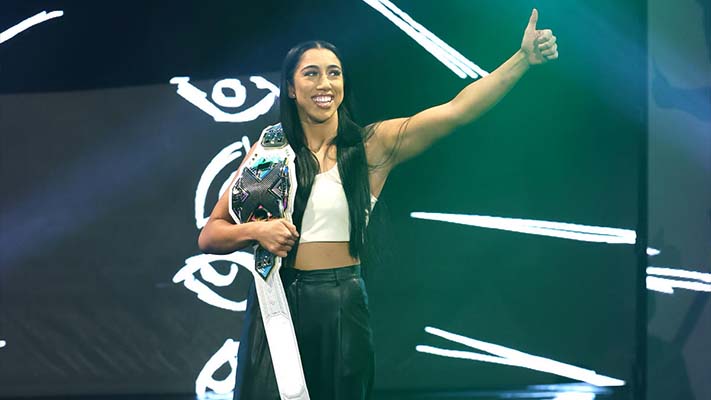 Round 4
Smackdown – Damage CTLR (C+)
Raw – Shinsuke Nakamura (B-)
Smackdown – Alba Fyre and Isla Dawn (B)
Raw – Indi Hartwell (B+)
On the surface, you have the former Women's tag team champions, along with Bayley. Damage CTLR should be an A+ pick in round 4, the pieces are there. But as a collective, they lack chemistry. Bayley seems better suited to be a solo act, while Iyo Sky and Dakota Kai just haven't gelled as a team. Iyo Sky might be the value in this pick, as it looks like she has potential as a fan favorite. That is why this pick gets a C+. But with a former IC champion Nakamura on the board, I just don't see this as the place for this pick.
Nakamura, Fyre and Dawn, and Indi are excellent picks here. To conclude the night, picking off legit NXT talent is key. Indi seems to have an injury, so taking Fyre and Dawn still gets a B here. Proven champions now moving to the main roster, this is exactly how you close a draft.
Supplemental Picks.
Like undrafted free agents, we see these picks as more of a bonus. These are not graded, but we will analyze some that stand out.
Apollo Crews moves from NXT to Raw. Crews is no stranger to the main roster. At 35 years old though, he has very few years left to make an impact. Many had high hopes for the Uhaa Nation in 2014, but 9 years later it feels Crews had never reached his potential. With his whole prime career in WWE, here is hoping he can have one more run. He might not be a world title contender, but maybe a feud with Gunther could make this the steal of night one.
Chelsea Green and Sonya Deville being added as a tag team is showing where Raw will go on night 2. Adding tag team depth now will be key for their brand. Plus Green and Deville have been on fire lately on camera and I can see a scenario where they win the women's tag team championship. Great value pickup here.
JD McDonagh is a great pick-up. He's in his prime, has many years ahead, and if Triple H wants to ever bring back the cruiserweight title (He's known to be a fan), McDonagh is a great wrestler to have on the main roster. I am not sure where he fits on Raw at the moment, but if Triple H gets full control a wrestler like McDonagh will benefit.
Natalya moves from Smackdown to Raw. A great pickup here. Not sure how many more years she has left, but her experience and versatility allow her to play any role you want. She's so good at what she does that many take her for granted. A solid person you want on any roster.
The Viking Raiders move from Smackdown to Raw. I'm not sure how I feel about this one. On one hand, since adding Sarah Logan, I think they look so impressive that I want to see them get a title reign. On the other hand, seeing them compete with smaller wrestlers like Cruz Del Toro and Joaquin Wilde made them seem less serious. A good addition, but I'm just not sure if they are title bound, or the fact that being drafted wasn't made into a big deal shows that this team is in trouble.
That's our night 1 analysis. Which brand won the night? Which brand won the draft? Based on my grading, I personally give Smackdown an A-, and Raw a B+. Outside of the Bloodline and Bianca Belair, I don't think Smackdown had a good draft. But Bianca and Roman are such dominating champions that it doesn't matter. And the fact Raw doesn't have at least one of these two makes them seem less than right off the bat. After night one, it's advantage Smackdown. But will that continue?