Hello everyone, it's day two of this year's WWE Draft grading. Our draft experts have looked at each pick and, based on analytics and science, have determined a grade for each pick. We reviewed night one, and now we'll see how night two turns out. Note, we gave the Cody pick a B, and right off the bat, Cody lost his chance at becoming World Heavyweight champion. So right away our experts have been proven right.
First Round:
Raw – Rhea Ripley (A)
Smackdown – Austin Theory (B)
Raw – Seth Rollins (A-)
Smackdown – Charlotte Flair (B)
The draft starts out with a very strong pick. Rhea Ripley, who is well positioned to be the number one women's wrestler for at least 5, if not 10 years, was picked first by Raw. Raw had a GREAT pick. This pick was the most obvious pick in the draft and Raw did it. Then on top of that, Raw picked up Seth Rollins, whom our committee had as an early World Heavyweight Championship favorite, Raw dominated this first round. Seth is the second most over babyface right now, and by having Seth and Cody, Raw is loaded with babyfaces.
Smackdown though, I am not sure what they are doing. Maybe because Raw got Imperium, Raw felt the need to get Austin Theory early. I'll be honest, this pick is B-level to the committee. While Theory looks to be a future star, he more than likely is a year or two away from reaching that potential. With that said, there will be at least one more draft to watch him develop. This pick feels like the Lakers getting D'Angelo Russell, only to trade him away, watch him develop everywhere else, and then trade him back. On top of that, the Charlotte pick is like picking a veteran past their prime. With the rise of Bianca and Rhea, Charlotte doesn't quite feel like she use to. Not a great open for Smackdown.
Second Round:
Raw – Kevin Owens and Sami Zayn (A+)
Smackdown – The Usos (A)
Raw – The Judgement Day (A)
Smackdown – Latino World Order (A)
I love the Owens/Zayn pick. You get the undisputed tag team champions. This puts the whole tag team division on Raw, which is a genius pick! This has to get an A+ as this means Smackdown will have to create their own tag team titles, which makes their tag team division feel inferior.
From there both brands drafted exactly who they needed to. Both got factions and tag teams. The Usos going to Smackdown helps the Bloodline stay together, and the Judgement Day headed to Raw keeps them with Rhea, and allows Dominick to be the most over heel in the company. Finally, Smackdown picked up the LWO, which gives them Rey Mysterio, Santos Escobar, and Zelina Vega. You also get Cruz del Toro and Joaquin Wilde, which is a nice bonus. The LWO will now be separated from Dominick and they'll be able to grow as they need to. Great pickups all around for both brands.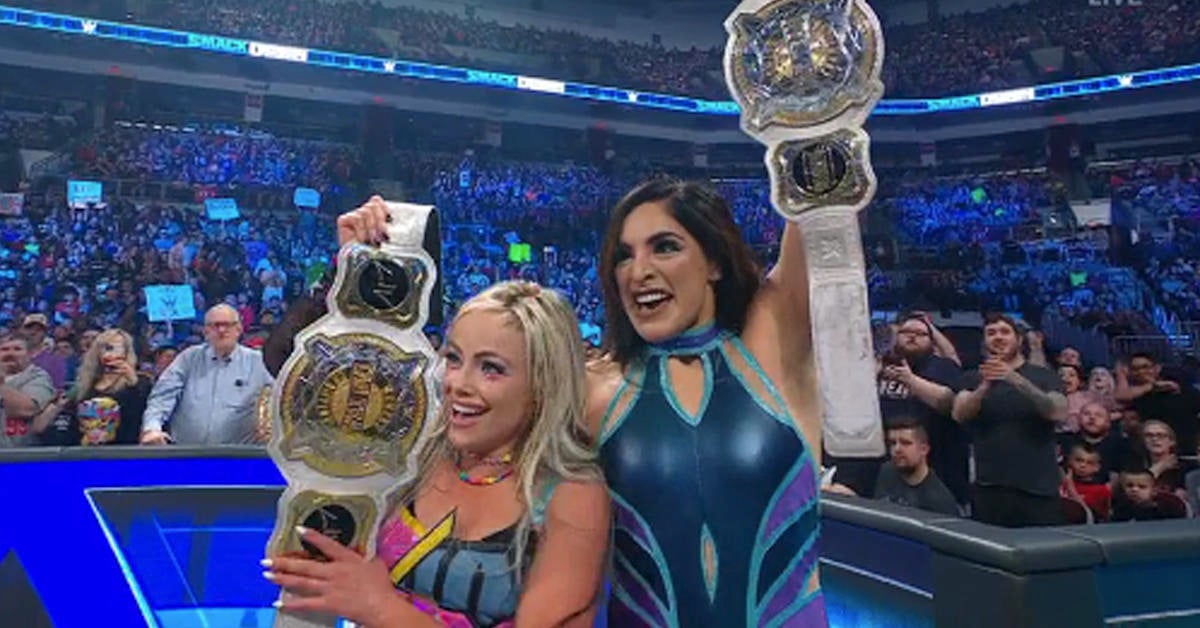 Round 3
Raw – Liv Morgan and Raquel Rodriguez (A)
Smackdown – Asuka (B)
Raw – The New Day (C)
Smackdown – The Brawling Brutes (B)
There is only one women's tag team champion, and they are now exclusive to Raw. Liv and Raquel going to Raw feel right, and hopefully, this title will find a home on one brand. So this pick gets an A for the value of just the titles alone, but on top of that, you get Liv Morgan who is a very over babyface, and Raquel Rodriguez who has all the upside in the world.
Smackdown getting to pick Asuka is great in this round, so it gets a B. You have a strong argument that Asuka was the best left on the board at this point. The same said can't be said about New Day. New Day without Big E has felt incomplete. And Smackdown picking up the Brawling Brute was a great value pick at this point of the draft.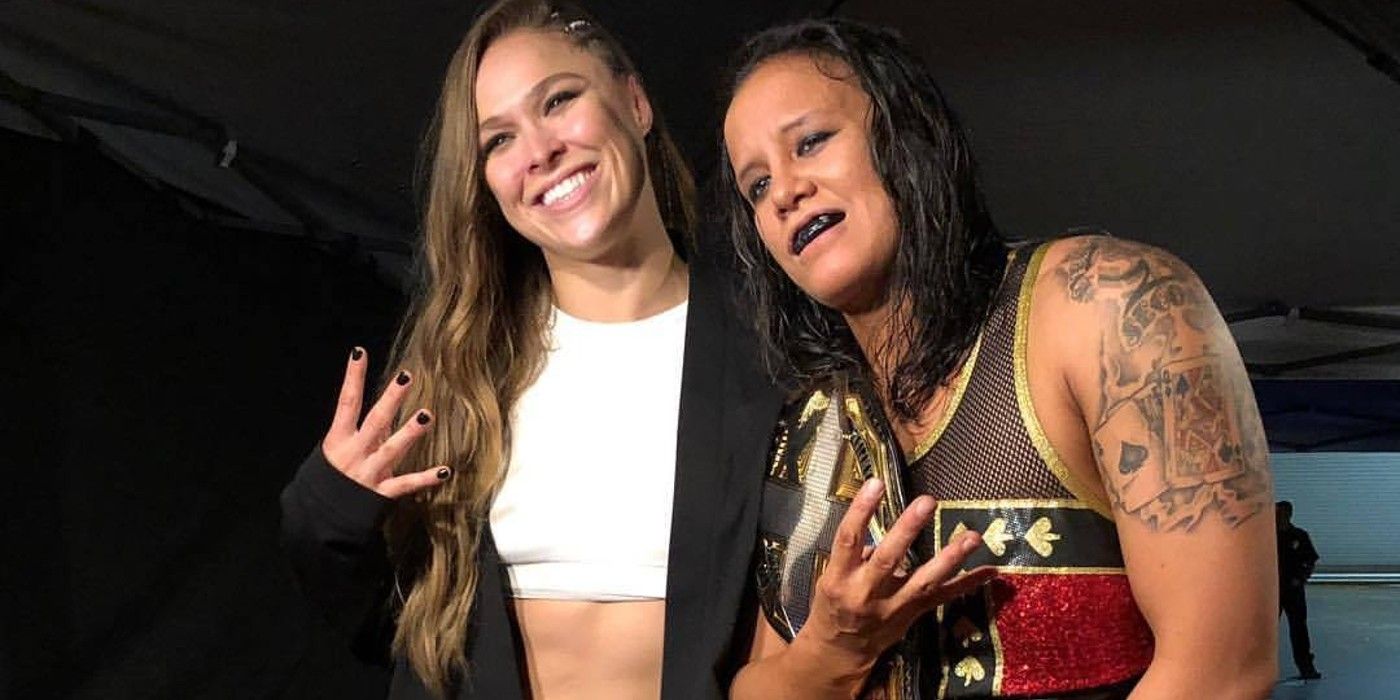 Round 4
Raw – Trish Stratus (C-)
Smackdown – Karrion Kross and Scarlett (C)
Raw – Ronda Rousey and Shayna Baszler (B+)
Smackdown – LA Knight (B)
Kicking off round four might have been the worst pick in the draft. Raw drafting a part-time, temporary Trish Stratus. Heck, only a few picks later did Smackdown get LA Knight, which would have been a much better pick. Raw really dropped the ball, as getting a Hall of Famer really means getting someone close to washed up.
Raw did make up for it by getting Ronda Rousey and Shayna Baszler. Huge names can help any brand. And just like Raw made a huge mistake with Trish, Smackdown followed that pick with Karrion Kross and Scarlett. I don't know what it is, but Kross has not connected with the WWE fans. His wrestling seems very dry and he doesn't feel fluid in his movements. This has prevented him from connecting to the crowd the way an LA Knight does.
Round 5
Raw – Braun Strowman and Ricochet (C+)
Smackdown – Shotzi (C)
Raw – Bronson Reed (B)
Smackdown – Pretty Deadly (B-)
The best value in this round goes to Raw for getting Bronson Reed. Reed is on the verge of being a breakout star, and on Raw he can do so much more. With Roman Reigns taking up space in the main event as the main heel, Reed needs to go to a brand that the champion is a face. I think Seth winning the World title is the right move, and building Reed to be put in a feud with Seth could do wonders for his career.
Strowman and Ricochet are a good team that Raw can eventually put the tag team titles on. I don't see that soon, but this team does protect Strowman and if Strowman can win the tag belts with a 10-year-old, he can surely win with Ricochet, right? I also think calling up Pretty Deadly is a very good move for Smackdown. Not exactly a game-changing tag team, but with Maximum Male Models being on Raw, they can be the Smackdown counterpart. Finally, Smackdown keeping g Shotzi doesn't excite me, but she's been getting better and I think there is a future for her. Fox exposure also has been helping her.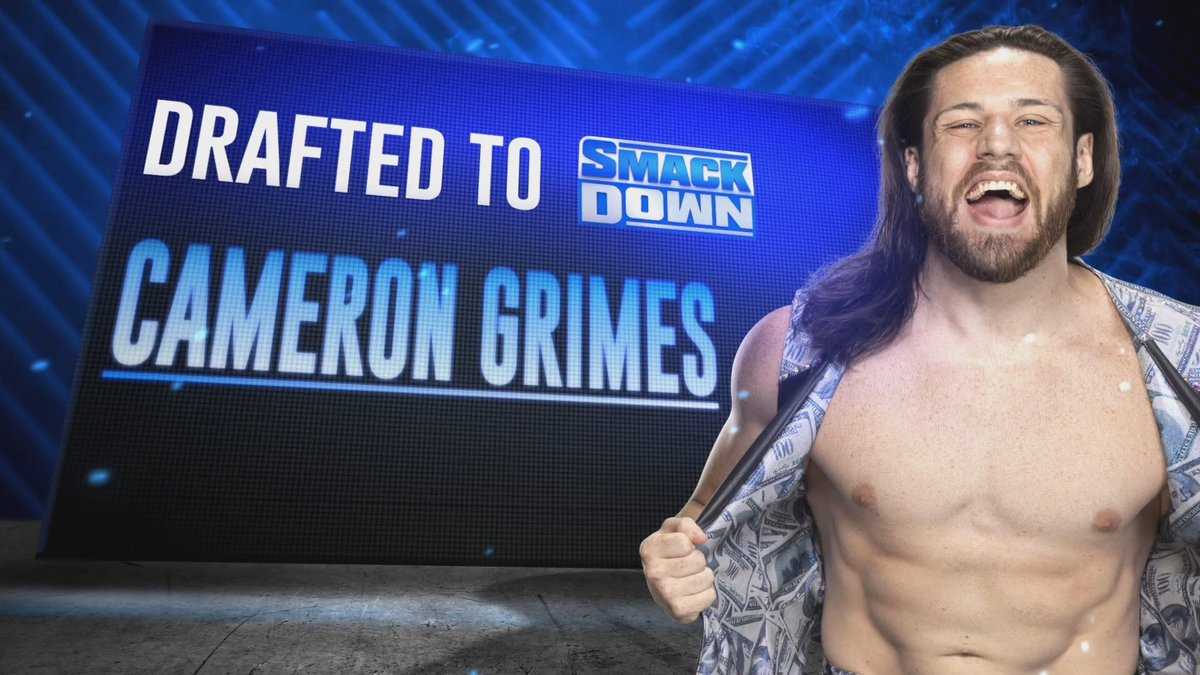 Round 6
Raw – Alpha Academy (B-)
Smackdown – Rick Boogs (D+)
Raw – Katana Chance and Kayden Carter (B+)
Smackdown – Cameron Grimes (A-)
Drafting Cameron Grimes on Smackdown is the best move in this draft with the last pick. I really am questioning anyone's sanity with drafting Boogs, but Smackdown more than made up for it with the Grimes pick. He's been grinding on NXT for a while, and this is the type of move that Smackdown can build him up. He's only 29, so he can be built for an eventual feud with LA Knight again, and be a big player down the road. Great pick.
Alpha Academy staying on Raw makes sense, but adding Chance and Carter is the real value pick. You add more women's tag teams to the brand with the women's tag team titles. I like this pick a lot and if booked right, they can be important players in this division.
Supplemental Picks:
Like last time, these don't get graded, but they are the stars that switched brands after the draft. I judge these as more undrafted free agents.
Emma – If Raw uses Emma, then they are adding a very good women's wrestler who can do well in the right feud. History shows though that Emma is a good hand to put others over. And being drafted after the show reinforced that this will be the case.
Grayson Waller – Usually going from NXT to Smackdown is a great thing, but the fact Waller wasn't drafted during the show has me a bit scared for him. Even Waller expressed this yesterday.
Indus Sher – This group will do big things on Smackdown as already shown. Jinder being the leader is a plus, as people know Jinder. I don't see anyone winning the title, but if Cody can beat Roman, and switch, he'll need heels to feud with. Junder and his group are ready-made for an all-American like Cody.
Los Lotharios – I hate this for them. Los Lotharios are from the Garza family, one of the most famous in Mexico. Like Santos Escobar, Angel Garza speaks perfect English and can be a star in the right environment. I personally think that environment is in the LWO, as Hector Garza, Angel, and Humberto's uncle, was one of Eddie Guerrero's first recruits the night he created the original LWO. It was perfect.
Odyssey Jones – Jones is a project, and I think another year of NXT would be great. Sometimes though, you see money and money doesn't' wait for no one. I think he's a great person to eventually beat a Brock Lesnar, or a Braun Strowman, and have him built to be a star. He's got the tools. But going undrafted on TV is a sign WWE doesn't think he's ready either. He has a huge upside though, and like drafting a one-and-done kid from college, sometimes you have to take a leap of faith.
Riddick Moss – Moss seems to be following Emma in the draft. Like Emma, I don't see big things with this move, other than more bodies for a longer show to put over bigger stars. Hopefully, he can get a good push as Moss is actually really good in the ring.
Tamina – I actually like this pick. People forget Tamina started as part of the Usos team. With the Bloodline splitting up, adding Tamina back with the Usos might be a great full-circle moment. I like this move.
Tegan Nox – I can say I hope better for her, but I just don't see a push coming her way moving to Raw. Hopefully, I'm wrong, but being this far down in the draft is concerning when she has no history. The good thing is she's 28, so there is time to build something here.
Xia Li – If you are going to use her, you have to use her now. WWE's attempts to move into China should get Li some matches and TV time. So if they think she can draw money, especially in China, she should be used now.
The committee has spoken. Round 2 of night 2 might be the best round in the draft on either night. And like Mel Kiper, the committee will be places on ice until next year. I personally hope the best for each superstar moving forward. The NXT call ups