Each month in the Columns section of LOP Forums, we hold a competition to determine who was the best of the previous month. In other words, the Columnist of the Month. The winner earns the right to present you, the Lords of Pain main page audience, with an example of their work, laying the foundation for what will hopefully, eventually be a permanent spot on the LOP Columns roster.
October's winner Kingzak13 was his first ever Columnist of the Month title and the win is a testament to the man's hard work putting out preview and review columns for years on end. If you enjoy this piece then you can see his columns before or after every TakeOver or main roster PPV down in the Columns Forum.
If you would like to write for Lords of Pain, the path to doing so starts with the Columns Forum. You can visit it and begin your own journey by clicking the image below. It is also where you can read more of this series.
What's up guys, Kingzak is back in action with another round of predictions. After a rather enjoyable Evolution it is time again for another main roster PPV. This time though, we are taking this to the main page. So I guess this is a good time to welcome any new readers out there a̶n̶d̶ ̶p̶l̶u̶g̶ ̶a̶s̶ ̶m̶u̶c̶h̶ ̶o̶f̶ ̶m̶y̶ ̶s̶t̶u̶f̶f̶ ̶a̶s̶ ̶p̶o̶s̶s̶i̶b̶l̶e̶. Welcome to Kingzak's predictions, it is exactly what it sounds like, I predict a wrestling PPV; however with a slight twist I have brought in my non-wrestling fan family to add to the humour and offer some different perspectives. I have removed their names to cover their privacy.
Zak: That's me. Been a wrestling fan since late 2006 and been writing columns since summer 2012. The best wrestler of all time is The Undertaker, with Shawn Michaels in a close second.
Brother: My younger brother, not a wrestling fan. However as both his best friend and me are wrestling fans, he does here a fair bit about it.
Dad and Mum: My parents, I think they watched a little bit of wrestling in the early 90s, but have no interest in it nowadays.
Dog: The family dog. Yes he predicts along with us. I print of a list of superstar names, place a small piece of ham on each and offer him a choice of which superstar.
That is our little group of predictors, usually what you can expect is a few paragraphs of analysis from me, and then if anything funny or amusing has occurred during the prediction discussion it will be popped in. The Dog get his own section after the main event, because at this point, he may actually be more over than I am.
So that is a basic summary of what you are about to read, so without further ado, let's begin the show.
Bobby Roode and Chad Gable, Dash Wilder and Scott Dawson, Bo Dallas and Curtis Axel, (Lince Dorado, Kalisto, and/or Gran Metalik), and Konnor and Viktor vs. Jey Uso and Jimmy Uso, (Big E, Kofi Kingston, and/or Xavier Woods), (Alexander Wolfe, Eric Young, and/or Killian Dain), Luke Gallows and Karl Anderson, and Epico Colón and Primo Colón
It's a shame this is going on the pre-show, but aside from The New Day and The Usos, none of these teams deserve much more than the pre-show, and that does hurt me to say about a few of these teams, it is the unfortunate truth. This match is pretty much just there because this way there is seven matches so that way there can be a decisive brand winner.
Not to sound too pessimistic on this match, but honestly I could see The Usos and New Day just eliminating all five of the other teams without ever tagging in one of the other teams, that is both a comment on how great as teams they are, and how much the other teams suck. SmackDown should dominate this as they actually have a tag team division, compared to Raw's thrown together mess (they have two actual teams and one of them is The Ascension) SmackDown win this one
Zak: SmackDown
Brother: The second team
Dad: Upper Colon and Premium Colon
Dog: SmackDown Tag
Mum: The team with Killian whatshisname
Authors of Pain vs. Cesaro and Sheamus
Heel vs heel. I'm not feeling this one, however as a match I am curious to see this one, if just for the fact that Big Show is absolutely gonna launch Drake Maverick at some point. That said, we have two of the most physical teams on the roster, and they are gonna smack shit out each other here. I do quite enjoy the more hard brawling matches, does that make me a bit of a sadist.
This match does actually promise to be quite good, AOP can really step up when they have a spot light, their time as a tag team in NXT wasn't anywhere near as bad as expected. And on the flip side, it's The Bar, I'm not gonna say they can do no wrong between the ropes, but when was the last time they had a bad match? This is gonna be a fun match that unfortunately will probably be given the bathroom break spot.
As to the winner, and I can see either team winning this one, both are rather new as champions and both have no current rival that would potentially cost them the match. So I guess the big question is which team could use the win more, AOP are new champions and mostly unproven on the main roster, while The Bar are fantastic. If I had to guess (and I do otherwise what's the point of this column) I'm going to say that The Authors are getting the win here, they haven't had the best run up to this point and a win here could really get them back on track, so I guess they win.
Zak: The Authors of Pain
Brother: The Authors of Pain
Dad: The Authors of Pain
Dog: no prediction
Mum: Cesaro and Sheamus
Buddy Murphy vs. Mustafa Ali
It must be weird for Buddy Murphy right now; he is the one with a title belt while fiancé Alexa Bliss isn't. Like always, I can't really comment much on story or build as I do not watch 205 live, however a quick analysis and vague knowledge of the show, we have Buddy as the heel champion against Mustafa as something of an underdog face, he's got the nickname "Heart of 205 Live", I think the audience are behind him here, and I think unfortunately for Buddy he may be a transitional champion.
Zak: Mustafa Ali
Brother: Mustafa Ali
Dad: Buddy
Dog: Mustafa Ali
Mum: Mustafa Ali
Seth Rollins vs. Shinsuke Nakamura
I am so sorry Seth, I am interested where your story with Ambrose goes, but this is the sort of thing I would expect to be on Superstars or main event.
For those of you new to this series, when a match is so apocalyptically dull or uninteresting that writing about it is a complete waste of time, I use that time better by looking at picture of puppies on google. Usually there is one each PPV (and has yet to be one on Takeover).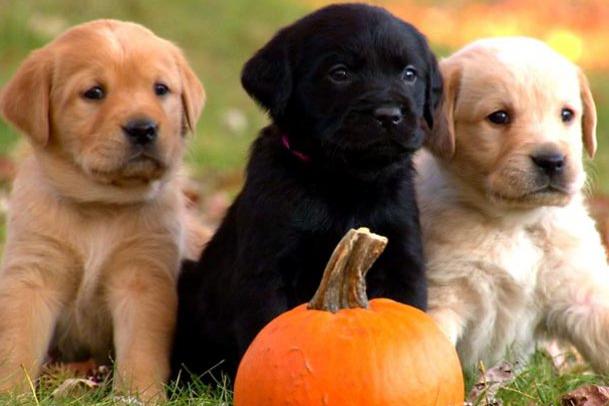 Zak: Seth Rollins
Brother: Raw
Dad: Shinsuke Nakamura
Dog: Seth Rollins
Mum: Shinsuke Nakamura
Ronda Rousey vs. Charlotte Flair
I was really looking forward to Rousey vs Lynch. That was definitely the match of the card for me, and I imagine a lot of you guys too, it's probably why there has been such a backlash against Nia from the internet for causing the concussion because so many were so hyped, this is a bit of a let-down. And to describe this match as a let-down is actually amazing considering I had it booked as possibly the WrestleMania main event.
This is undoubtedly Ronda's biggest chance in wrestling so far. She is facing someone that could theoretically beat her. A win is for once not a guarantee for her. That is a bit of a rarity, but honestly I think that this is probably going to still end with a Ronda win, I don't actually see her losing a match unless it is WrestleMania at this point
That said, this is a big match for her, a poor showing against the best womens wrestler is not a good sign for anyone, if Ronda is planning a long WWE career, a good match here is a necessity for her getting a longer deal. I've somewhat enjoyed her so far, unlike other part timers, she is more often than not on show, maybe not wrestling but she physically wants to be there.
Zak: Rhonda Rousey
Brother: Rhonda Rousey
Dad: Rhonda Rousey
Dog: Charlotte Flair
Mum: Charlotte Flair
Fantasy Booking
The concussion is revealed to be a bit worse than originally thought (storyline, not really), and Becky is forced to vacate the title. Everyone is really disappointed as another fan favourite is taken too soon.
Fast cut to the Women's Rumble and you can probably guess where this is going.
As we reach the final few entrants, the music hits and Becky Lynch storms the ring to thunderous cheers from the audience, this leads to her winning the match (last eliminating Nia Jax) and then announcing Ronda as her opponent right there and then.
While a bit of an almost cliché in wrestling, the rumble return works every time.
Mickie James, Nia Jax, Tamina, Natalya, and Ruby Riott vs. Carmella, Naomi, Sonya Deville, Asuka, and TBD
These Survivor Series matches are really a mixed bag aren't they. This is literally the entire womens midcard facing off, I don't think the TBD spot is gonna end up being used for much, the only options to fill it are Mandy Rose, one of the Iconics, Lana or Zelina Vega, and I don't think there is any chance of those being used more than just a filler spot.
The best way to predict these are typically to work through the match, and immediately I can see Mickie, Tamina, Sonya and TBD being eliminated before the ten minute mark. That leaves us with Riott, Natalya and Nia Jax versus Carmella, Naomi and Asuka. A couple things I notice from this, The SmackDown group is all faces, and over on the Raw side, Riott and Natalya are mid feud, one of those two is getting the other eliminated.
I get the feeling this ends with Nia vs at least three of the SmackDown superstars. She is gonna go on a rampage and eliminate at least two of them to try and build her up as credible for the Ronda match next month. So really this is gonna end up with the question of is there anyone on SmackDown who WWE will not let Nia destroy. This may be my inner fan talking but I think Asuka probably will get the win over Nia here. So SmackDown wins this one
Zak: Smackdown
Brother: Smackdown
Dad: 4+TBD
Dog: Raw
Mum: The First Team
Dolph Ziggler, Drew McIntyre, Braun Strowman, Finn Bálor, and Bobby Lashley vs. The Miz, Shane McMahon, Rey Mysterio, Samoa Joe, and Jeff Hardy
Last year's match sucked enormous balls thanks to the sheer number of part time talent that was in the match, 34 year old Braun was the youngest in the match. Lot of old dudes from last year. This year, Raw has learned and moved away from it while SmackDown … only Joe and Miz are active full time talent, (Jeff and Rey are partially retired at this point.) based on my dislike for this, surely I should give Raw the win here. But let's take a closer look at this one.
I think it is obvious that either this or the world champions match main events (with Charlotte/Rousey as a close third), not a wild prediction there. Part timer distaste aside, this does look a lot better than last year's match, though I don't think it'll be as good as 2016s. I'm hoping for a safe middle ground between the two.
As for the winner, I could go through and look at who is getting eliminated where, but honestly I can just see Raw winning this one. Nothing on SmackDown can change from this match, while on Raw, Braun gets to beat shit out of a quick list of people. I get the feeling that at some point Braun gets tired of Dolph and Drew and they get eliminated. But on the flip side, Rey, Jeff and Shane are all the more agile "Jump off the highest thing nearby" sort of wrestlers and that stuff don't fly with Braun, so they are astetically useless against him (and Finn and Bobby too if I had to guess)
The Raw team definitely got this in the bag, picking Braun to win isn't exactly a wild pick, but it is always the obvious choice. I'm picking Raw to win here, with Braun and potentially Finn or Lashley as sole survivors
Zak: Raw
Brother: The First team
Dad: The team with the boss's son
Dog: Raw
Mum: The one with Samoa Joe
Brock Lesnar vs. AJ Styles
I was genuinely quite looking forward to Roman vs AJ at the show, it would have been interesting given both men's development from their 2016 feud, now AJ is the face that runs the place and Roman is no longer even remotely billed as a plucky underdog. However instead we get a rematch of Brock Lesnar's best match since his HIAC with Taker. I am not entirely disappointed with this as an idea, AJ is the one person on the roster that Brock hasn't dominated with ease, and AJ takes genuine pride in his brand and would love to expunge the loss of last year.
And then Tueday happened
Brock Lesnar vs. Daniel Bryan
Remember back in 2014 when this was likely going to be our SummerSlam main event until Bryan's injury. How times have changed, back in 2014 Brock was still fresh and interesting, and Bryan had unstoppable momentum, and now … it probably best not to think too much about it.
I do like Bryan's turn, he has become completely fixated on the title, and that is actually not a necessarily heel-ish trait, had he not followed up with the attack on AJ he would have been at a tweener level at worst. I don't entirely hate this change, however the rational of having Bryan turn right before facing Brock Lesnar is questionable.
I honestly can see this going a lot like last years match of AJ vs Brock, with the smaller and more agile superstar focusing more on a body part and neutralising the beast. Bryan's submission and wearing down work is well renowned, so Bryan will be looking to survive long enough to wear down Brock before finding a way to finally put him down.
But I'm not sure that is going to happen, we all know of WWE's infamous hard-on for Brock Lesnar, WWE have changed one undesirable scenario for another. I can honestly not say how highly WWE still regard Bryan, he was at one point undeniably a top star, if they still consider him as one, he has this in the bag. I think we see a Bryan win here, or some sort of AJ interference ending, I can't see WWE having Brock go over completely clean over one of the only top-stars they have made this decade (and the only one still active)
Zak: Daniel Bryan
Brother: Daniel Bryan
Dad: Brock Lesnar
Dog: Daniel Bryan
Mum: Daniel Bryan
Dog Predictions
• Immediately grabbed and ripped
• While I was typing, he nudged the desk and got Authors of Pain, The Bar and Mustafa Ali on the floor, I rescued Mustafa but the Bar and Authors were gone, so there is no prediction for that one
• Got Rollins' ham and paper
• Bryan's ham and his paper immediately
• Almost got Raw men's paper but I rescued the end
• While grabbing Ronda Rousey's paper, the paper ripped, I think the moisture in the ham had soaked the paper through, if Ronda gets injured before getting to the ring then I am gonna count that.
Raw

vs

SmackDown

Just for shit's and giggles, here's everyone's guide to how the night goes.

Zak: Raw 4 – SmackDown 3
Brother: Raw 4 – SmackDown 3
Dad: Raw 4 – SmackDown 3
Dog: 3-3 (god damn that missing match)
Mum: Raw 1 – SmackDown 6

Looking at the card, this is actually a card that isn't half bad when looked at more than a cursory glance, definitely not gonna be the best Survivor Series ever, but in a year of rather crap PPV's this one being just good is more than good enough for me. WWE are traing to get back on track after a weird and difficult couple of months and this is a good first step.

And thus we are at the end of today's column, it's been fun writing for a new audience. If you want to check out my predictions for Takeover WarGames or a review for WarGames or Survivor Series, check them out by clicking this link or if you are more curious to see what else goes on in the forums, then you can take a look around here. For now though, it is time I bid you all a fond farewell, I hope that you've enjoyed today's column and I will see you next time