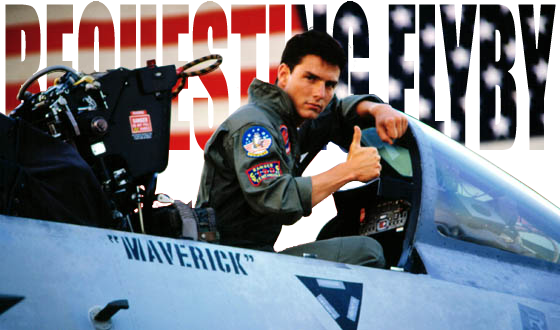 The Weekly Buzz 24/02/18
Greetings dear reader and welcome back to the Weekly Buzz! Apologies for the LACK of a Buzz last week, I was on vacation from work and was having some down time. Fortunately, I am back in the groove now after a VERY interesting couple of weeks in WWE. Let's dive into some quick hit opinions, shall we?
Monday Night Rollins (three cheers for some creative booking)
I have to start this week with the extraordinary creative decision to make half of Raw a gauntlet match, which is, I must say, one way to make the three hours go by a whole lot quicker. In these days of endless gimmick matches, gauntlets, tag turmoils and championship scrambles are curiously underused, and I think the format of the gauntlet absolutely created hype for the men's Chamber match which simply didn't exist before, for a variety of reasons, including the sense everybody has that a Reigns win is inevitable. In fact, the entire "Monday Night Rollins" angle has been incredibly well written, with the injury to Jason Jordan throwing him back into the singles mix, where he demanded, and got, a shot in the fatal five way to win entry to the title match on Sunday, following which both he and Balor pinned Bray Wyatt, meaning the first ever seven man chamber. This is smart for a couple of reasons. Firstly, a tired format is given a boost by starting as a triple threat, which has never happened before. Secondly, Finn Balor has a reason to resent Seth, who aggrandised himself into a match he had no right to be in. It seems to me that WWE have been teasing a Rollins vs Balor match at 'Mania on and off for a while now, and they have spent a deceptive amount of time together on screen. In many ways, we might consider Balor a "Diet Seth" in that he fulfills many of the same purposes on the roster, just not quite as well. For that reason, a "reality" based story where Balor goes full blown heel out of jealousy and resentment could be a money maker. We saw some years ago with Christian how powerful a dynamic that can be, and from what I can understand about Balor's time in Japan, he was far more effective in a cocky heel role. By having Rollins put in an epic performance, WWE perhaps set the stage for that jealousy to come out.
All in all, you have to applaud WWE for having the cojones to carry out such a bold episode of Raw that had so many character beats within it. From John Cena's growing kayfabe realisation that wrestling part time limits his effectiveness at the top level to Braun Strowman announcing that he's "not finished" with Brock Lesnar, the show was filled with these kind of shared universe nuances, and ultimately, I think that's all we want as wrestling fans: weekly TV that doesn't feel like it's going through the motions. I absolutely understand that we can't have something as spectacular as that gauntlet every week, but we absolutely can have episodes of Raw and Smackdown that aren't a disjointed, segmented mass of filler and bluster. Everybody benefited from the unique approach on Monday, not least the fans, and I hope to see more ideas of that sort on TV in the near future. That way, Raw won't feel like something where you feel obliged to simply skip to the YouTube clips.
In Defence Of Smackdown
Meanwhile, as Raw gets plaudits, the IWC was once again hoisting pitchforks and coming after Smackdown, and particularly embattled head of creative, Road Dogg. Now, on the one hand, I completely understand that it has been hard for people to move on from the "House That AJ Styles Built" era of September 2016 to April 2017, which was, it must be said, an excellent period for weekly WWE television. Certainly, the Jinder Mahal experiment was rough on everybody, and the constant Daniel Bryan/Shane McMahon onscreen tension, which shows no signs of either coming to an end or having any kind of satisfactory creative resolution either. However, as is often the case, I think that fan opinion is too extreme on either end of the blue brand's lifespan. I don't personally think that the stretch run of Styles' first title reign and the innocent days of the "Land of Opportunity" were quite as amazing as everybody in their rose tinted specs remembers (James Ellsworth anyone?), and neither do I think that the current state of affairs is quite as bad as everyone seems to think. In fact, I thought that Smackdown "won" last week's TV, where Owens and Zayn's annoyance at Shane wanting to add Corbin or Ziggler to the title match caused them to attack both men to try and circumvent the decision, only for it to backfire on them as both Corbin and Ziggler won singles matches against the Yep Movement to book their places in what is now a fatal fiveway. I actually really enjoyed the segments, matches, and booking of that whole thing. I also enjoyed Sarah Logan's game effort against Charlotte, and believe that the Riott Squad has been harshly spoken about by many when they've actually delivered in the ring more often and not. I take the point that having two three woman stables come up to each brand at once was a bit silly, but hey, we're here now. Then we have The Usos, who consistently kill it on a weekly basis, and Rusev, who is single handedly rescuing his career with how over "Rusev Day" is. All in all, Smackdown is nothing like as terrible as is being stated on social media, and I could really do without all the snarky memes comparing NXT to Smackdown, too. Now, I really hope that come Fast Lane, we can get some good stories going on the Blue Brand on the Road To Wrestlemania and everyone can be happy again.
The Future of the Brand Extension
The news last week that WWE intend to end brand exclusive pay-per-views from Backlash onwards did not necessarily surprise me, but it did dismay me. I have not been the biggest fan of the second brand extension and the way it is has been executed so far, but I have always been of the opinion that it could work, if handled properly, and I feel like cross brand pay-per-views are a one way ticket back to the dog days of the late 2000s. Oh, I know that some will say that some of the single brand pay-per-views have been sub-TV quality, and this is true, but firstly, it is essential to the kayfabe to have the brands compete against each other to put out the best shows and pay-per-views, and secondly, making every pay-per-view four hours plus in length is just too much. There was a great meme that went around social media this week, which was a screengrab of Vince McMahon launching the new XFL, saying that watching a three and a half hour football game was a chore. You could bathe in the irony. I feel that the extended run times of Summerslam, Survivor Series and Royal Rumble have hurt the quality and enjoyment of those shows, and as for the seven hours of Wrestlemania…don't even get me started on that. My preference would be for WWE to distribute the rosters evenly and fairly, book them well, take Raw back to two hours, and have a proper go at a brand split, without half hearted measures like sharing Graves across two commentary teams and having Jason Jordan and John Cena switch shows for weak reasons. It's no coincidence that the times the extension has worked best has been Survivor Series 2016 and 2017, where the inter brand rivalry really gave the build and the PPV itself an edge. I would look to shake up the rosters one more time after 'Mania to make them fairer, and then leave them completely alone for two years, and allow the brands to develop distinct identities. I know that I won't get any of these wishes, but that's really how they should do it (and how I do it on WWE 2K18 Universe Mode!). At any rate, it'll be interesting to see how this story develops as we leave Fast Lane behind and look towards the Show of Shows.
Well, that's all the news fit to print for another week, do feel free to chime in below or hit me up on Twitter: