I won't start by saying Tony Khan needs to be like Vince McMahon. For all of McMahon's positive attributes as the greatest wrestling promoter in history, managing wrestlers' BS was not his strength for many years. When Khan started AEW, he was supposed to be the anti-Vince McMahon. Vince was stuck in his ways, he didn't listen to the talent, and he was predictable. Tony is supposed to be different, he's young, full of new ideas, and listens to the talent. Vince is from the Silent Generation, the same generation as Joe Biden, so old that they are older than the Baby Boomers. Tony is a Millennial, as are his VPs, Kenny Omega and the Young Bucks. Together his team is supposed to be more inclusive, collaborative, and into modern trends. So what happens when you throw in a Gen Xer like CM Punk into the mix?
Can You Manage?
I work as a director at my current job. I have a staff of 3-6 people, depending on the year and situation. For me, managing is a very difficult task. Each person has their own unique personalities and they bring so many different gifts to our small office. Now, while I can handle that, Tony Khan has tasked himself to manage over 60-70 wrestlers. Each wrestler with their own ego, their own demands, and their own wants and desires. When working with that many wrestlers, it becomes hard to be collaborative and give everyone what they want. Everyone wants a push, everyone wants the main event, everyone wants to be the focal point of the show. And when everyone can't have that, jealously and pride come into play.
I knew Tony Khan was in serious trouble when I saw this media scrum. Of course all of our focus is on the brawl that followed this media scrum. The reality is Tony Khan's face throughout this whole interview as one of a man who has no control and is very uncomfortable. As a billionaire boss of this company, no one should be making Tony Khan feel uncomfortable. I know I don't manage as many people as Khan, or am in the same industry, but I knew that Tony was in trouble that day. He bought a run away train and had no tools to get it under control. It would become evident when Brawl Out happened.
Vince wasn't always Mr. McMahon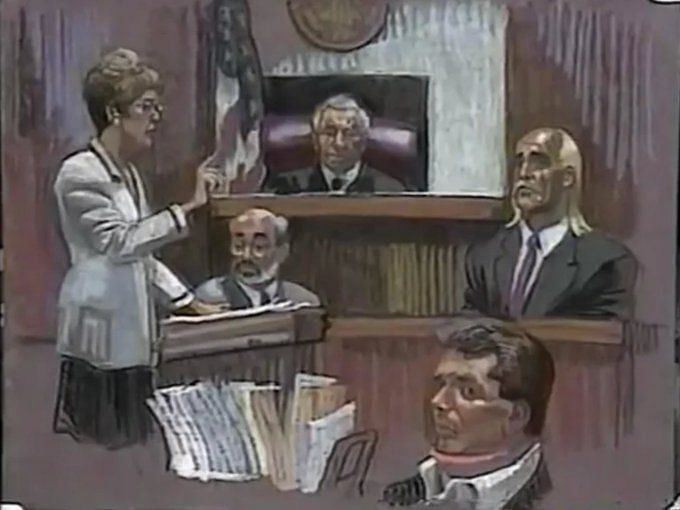 I am positive that if the internet was as active as it is today, that WWF from 1993 to 1998 would feel a lot like AEW backstage wise. The Kliq, Bone Street Krew, the Hart family, basically all of WWF broke into factions, with Vince trying to manage all of it. Pro-wrestlers have always been a rough bunch. Forget WWF, eachterritory was the wild west, from Dallas and the Von Erich's, to Ric Flair in the Carolinas, to the Freebirds wherever they go; wrestlers in that era were uncontrollable. It felt like Vince's goal wasn't to tame the wild west, but rather how to profit. Iron Sheik and Jim Duggan got arrested for cocaine, it wasn't cocaine that was the problem, it was they broke kayfabe and were together. For eight years, Vince didn't have control. The WWF was a traveling band of misfits going from town to town.
Then the steroid trial hit, and things came to a stretching halt. The spotlight pointed to the WWF, as wrestler's health became a top priority. Now, not all of this falls on Vince, but it started to feel like wrestlers from all over the country were falling dead. The Von Erich's in Texas, Buzz Sawyer in WCW, Eddie Gilbert in ECW, and many many more. The combination of steroids and pain pills were causing premature heart attacks everywhere. Now, it wasn't over night, but between 1992 to 2007, the WWF/E under Vince McMahon took steps to create a wellness policy. From drug test, to later doctor check-ups, WWE would eventually become the industry standard for looking out for wrestler's health. But over that time, more and more wrestlers died and the business would take time to change.
History in the Making
The year was 1987, the Lakers and Celtics were preparing for their final match up of their 80's trilogy, Mike Tyson just finished unifying all the world titles in boxing, and Vince McMahon welcomed everybody toWrestleMania 3. This was the event that solidified Vince and WWF as the top wrestling promotion in the world. Four years after taking over from his dad, Vince solidified himself as the top promoter in the world.
Just like Vince, Tony would have his moment in the sun four years after founding AEW. In the same year Messi joins MLS, increasing the popularity of soccer in the US, the same year the Chiefs win their second Super Bowl under Patrick Mahomes, Tony Khan and AEW break WrestleMania 3's all time attendance record for a wrestling event. All In should have been Tony's grand moment, instead it would be remembered because of what Jack Perry said on camera and CM Punk's reaction off. Tony's lack of leadership shifted the conversation from AEW's greatest achievement, to questions about the locker room. Things must change.
What Tony Must Change
It took years for Vince to become the Vince we know today. But there is one thing Vince did, that Tony MUST do now. Vince empowered veteran stars to take control of the locker room. Tony pays respected veteran wrestlers good money to be backstage and give advice. He has some of the most well respected veterans in the business. Mark Henry, Arn Anderson, Paul Wight. These are stars who are very respected and can act as "heavies" if Tony needs them to. The problem it seems is Tony doesn't want confrontation. He really just want people to get along. It's this fear on confrontation that has empowered the Elite.
What can I say about Kenny Omega and the Young Bucks. I truly think they thought they'd start this company and everyone would be friends. They were not ready for talent like CM Punk, or others from the WWE. Tony's empowerment of the Elite has created a system which conflict isn't addressed if it's too uncomfortable to address. This is wrestling, with highly competitive individuals. Not just Punk, but Andrade, FTR, Miro, Eddie Kingston, and more. Tony must find a way to handle his talented roster. Punk is not the only wrestler who's been a locker room issue.
I've heard many say Punk is the common denominator, but when you have Sammy Guevara and Andrade, or Thunder Rosa, and other beefs backstage, the problem is management.
Be Careful What You Wish For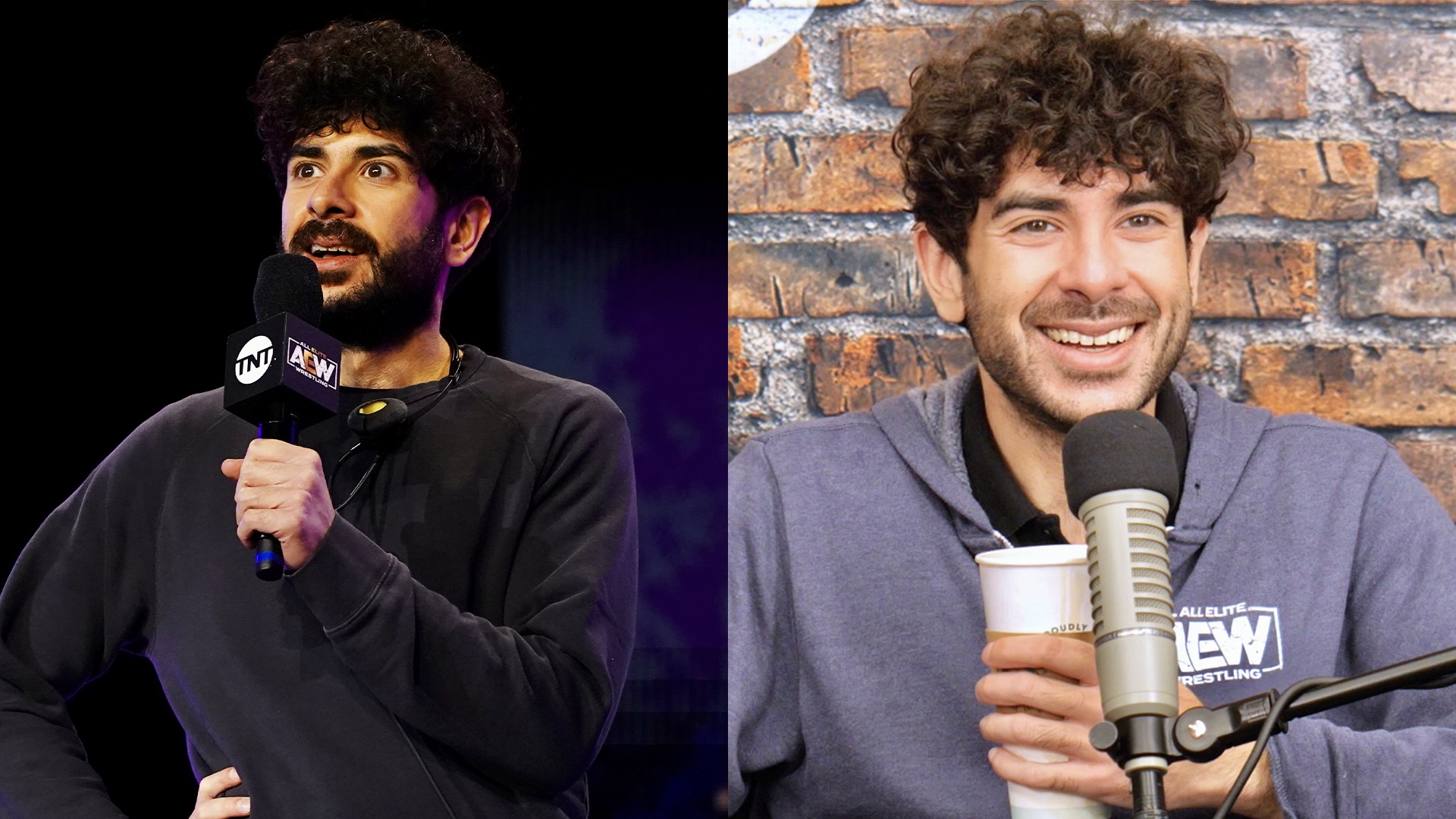 It's been said about Vince McMahon that he'd stir the pot to create drama. The thought is it will spill into the ring and create drama. Tony last year seemed to think that this was a model to follow. Here is what he said prior to All Out in Chicago last year.
"I'm actually pretty excited about it. I think our roster is going to be stronger than it's been in a long time. There is a lot of competition for spots.
"As long as everybody is being professional, it's professional wrestling, the first word is professional. The second word is wrestling.
"This is not a doll factory or a normal place of business. Our product here is professional wrestling matches.
"People not liking each other, not getting along, can actually be positive, as opposed to most workplaces where people not getting along is detrimental.
"Not everybody needs to get along in the pro wrestling business, they don't all need to be friends to do this.
"I'll be honest, a lot of pro wrestlers don't like each other, that's fine with me. I don't think people watch wrestling to watch people be friends."
Just two days after this interview, we had Brawl Out. You can't just go from start up to Vince levels of heat backstage overnight. There is a reason why even Vince has cooled off the backstage of WWE and created an environment where everyone gets along. Even during the Attitude Era it was said how the wrestlers worked together and were professional. Tony as a historian needs to study that.
It's Time for Releases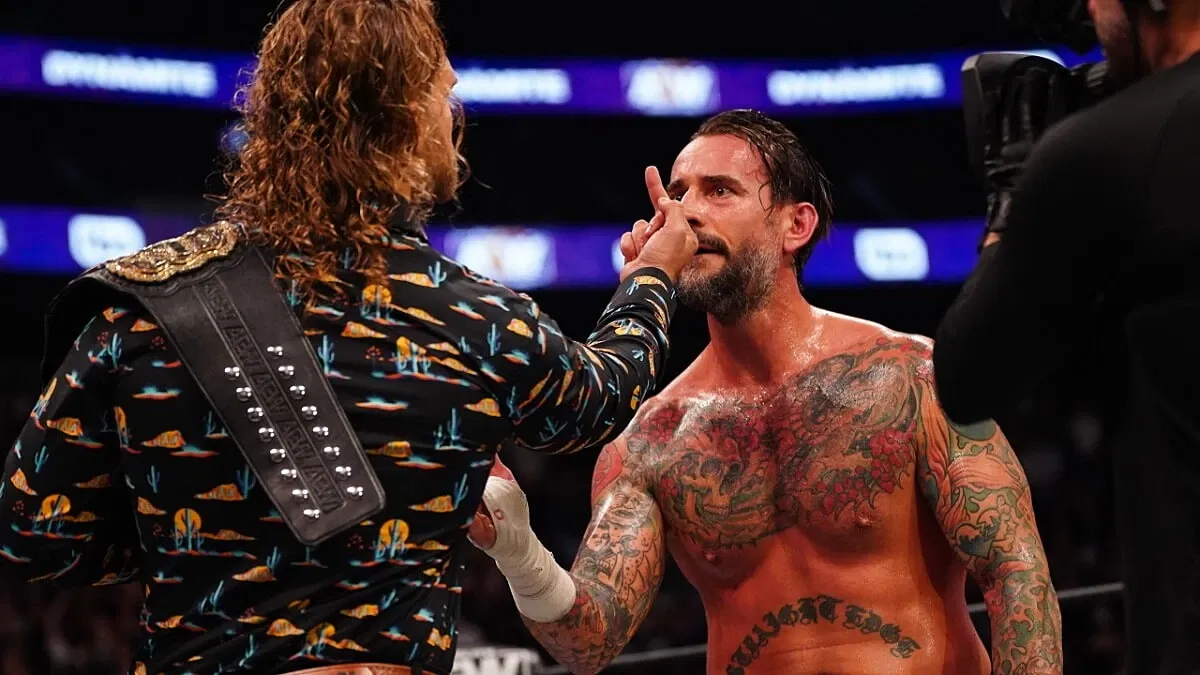 Jim Cornette, for all his faults, has pointed out that Tony has been taken by many wrestlers for money. Tony has tried so hard to be the anti-Vince. Vince is a villain every year when WWE has their yearly releases, as fans see their favorites released from the company. Vince is known to be over baring, controlling every aspect of a wrestler's presentation on screen, which many wrestlers have complained about. Because of this Tony has never done releases, and give his wrestlers greater creative freedom. And this is where the problem started.
With the Punk situation, it all started when Adam Page went into business for himself with a line he said in a promo. This really made Punk mad, which snowballed to a larger beef between the Elite and CM Punk/FTR. One look at the past will tell you that wrestlers will go into business for themselves. Just remember the Sunny Days promo, which caused a fight between Shawn Michaels and Bret Hart 25 years ago. We look fondly of that rivalry, forgetting that less than 12 months after the peak of the rivalry, neither Shawn nor Bret were wrestling in a WWF ring. Instead all the heat of that feud transferred to Vince McMahon due to the Montreal Screw Job.
Tony has been the anti-Vince for too long. It is time he takes control of his company. Firing Punk was not a step I'd take, but he had to do it. He had to pick which direction he wants to go and he must stick to it. More releases must follow, and he must clean out the toxicity in his locker room.
It's Not All Rainbows
Mark Henry summed up releasing Punk in EXACTLY the same way I would. "Everything should be shits and giggles and unicorn pee and rainbow blankets. That's what it should be now. I'm curious to see how it's going to be. The problem is solved." Yes, releasing Punk solved one issue. But now you still have multiple issues lingering that you have just wished went away. The thing with Punk is he'll hold on to that issue until it's solved. He is the one exposing issues, which is why others can't stand him.
In the real word, when interviewing for jobs many times you'll be asked about your conflict resolution. And if you are supervising others, these types of questions will be stressed. Tony, being the son of a billionaire, has never had to interview for a job like this. Real leaders have to think about conflict resolution going in, because companies invest millions of dollars on people. When you are put in charge of people, and they leave, that's a lost investment made by that company in training and investment. Rarely do new supervisors get to "hire their own team," because turn over cost money. Tony has to get better at managing staff. I don't care how much money he has, in order for AEW to be profitable enough to release their numbers to the public, Tony has to get better at management.
What's Next
Releasing Punk as I mentioned is a big first step. I might not agree with who he released, but its still a step. From the Mark Henry's interview from the same podcast, at 8:50, Henry questions if it's really Punk's fault. Same interview at 14:00, Bully Ray talks about Tony's need to call people into his office, and at 15:30 Henry, who is a contracted person in AEW, said Tony needs to put in more leadership. Tony has spent too long trying to be the anti-Vince, be everyone's friend, it's time to take control of this company. Heck, I'd even change the name and take the Elite out of Executive Vice-President roles. Take back all control at every level.
Tony needs to assert himself as the leader of this company. Find people who are invested in not only having an alternative to WWE, but making his company successful. Right now the Elite are more about having a platform for their performances. That's not business. Business is building off success, and if you are not building off success then you aren't in business. Tony needs to look to his dad's advisors on business, he has so many resources at his finger tips. He can either turn this around, or in a few years AEW will be the way of Impact wrestling. It might exist, but will people care?
The Common Denominator
 I'll close with this. I heard Punk as the common denominator. That's BS, as you never heard of Punk fighting backstage anywhere else. The common denominator is Tony Khan. Yes, it took Vince years to clean up WWE culture, but Vince was coming off decades of rough, rugged men making towns and being a traveling circus. Over the years, wrestling changed for the better. Tony has the benefit of starting out in modern times. Yet it seems he can't keep this group of wrestlers together. The company started to be a friend group, vs. WWE's ultra-competitive environment, is now a tense place full of heat, but no one to cool it down
Eventually someone will have to address it, or the locker room will become even more toxic. Yes, it can get worse even without Punk. And if it gets worse, which I'm assuming it will, them we'll know the common denominator is Tony himself. Cody left, though Cody is very graceful on his exit, Punk is fired, Andrade is punching people trying to get fired. Tony Khan must look internally and ask what can he do to fix his company. Because if he doesn't, something can happen which will take attention from his next milestone. And if this keeps happening, eventually even the die hard fans will grow tired.
Follow on X (Twitter) at @LOP_LWO